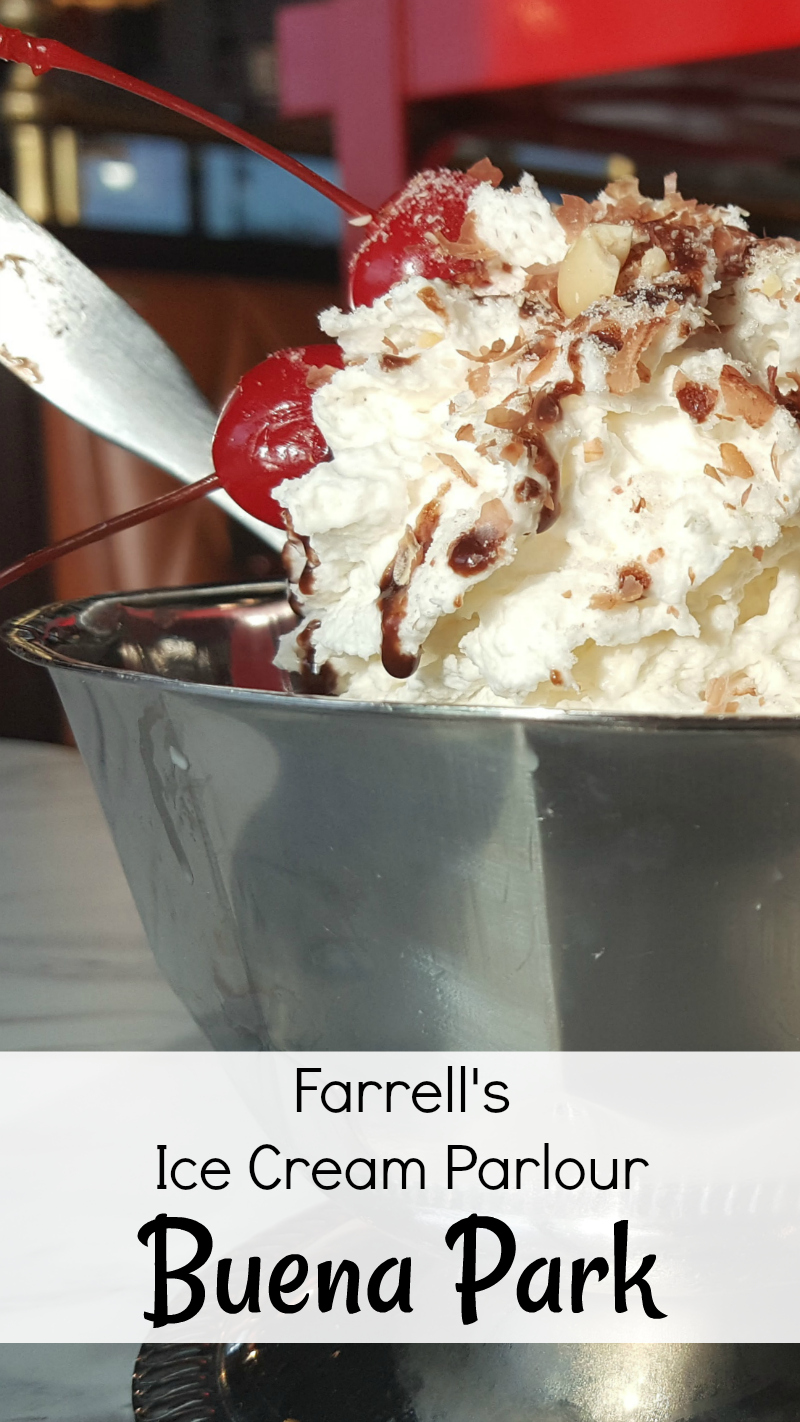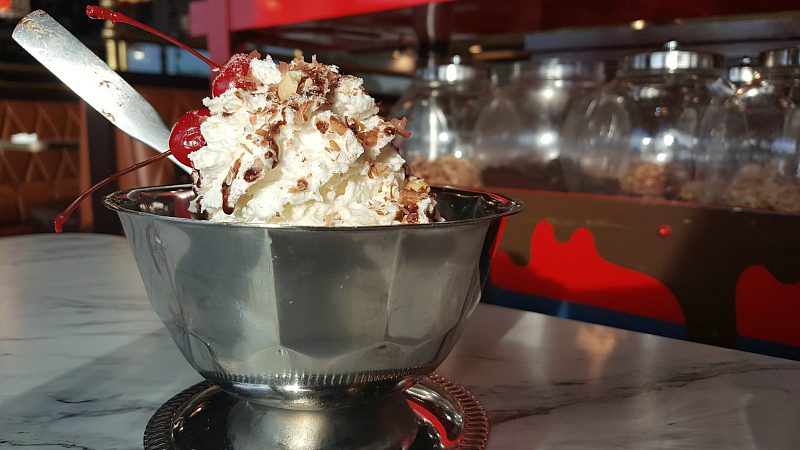 Farrells Ice Cream
When I was a kid, Farrells Ice Cream was the place to celebrate. I went to the Torrance location with my family and many of my friends had their birthday parties at Farrell's.
Birthday parties often involved a humongous sundae called The Zoo, which was delivered with with sirens blaring. The huge Pig's Trough banana split and the Tin Roof Sundae were also popular. Also, I remember saving my allowance to visit the candy store for a take home treat.
The ice cream parlour chain closed down years ago, but is now back in Orange County. The new Buena Park location isn't exactly the same, but still has the old fashioned charm that I remember.
It was definitely fun to order a sundae and have it prepared at my table. In addition, it was good to see that they still have The Zoo, Pig's Trough and Tin Roof Sundae on the menu after all these years.
Photo Gallery