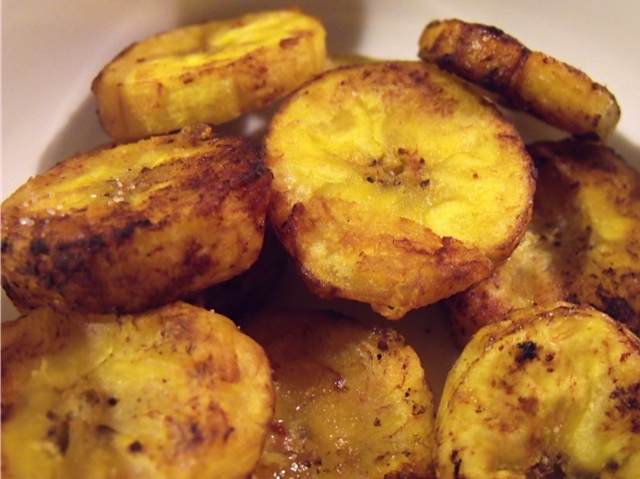 This is a quick and easy snack or side dish. I like them with a little salt. You can also pour maple syrup on them for a sweet treat.
Fried Plantains
Ingredients:
Plantain
Coconut Oil
Salt
Instructions:
1) Heat coconut oil to medium hot on stove
2) Slice plantain about 1/4″ thick
3) Add to hot pan
4) Remove when browned
5) Pat dry to remove excess oil
6) salt to taste
Notes:
For a starchier taste, choose a greenish plantain. For a sweeter taste, choose a brownish plantain.
I prefer the flavor of coconut oil with plantains, but another oil can be substituted.