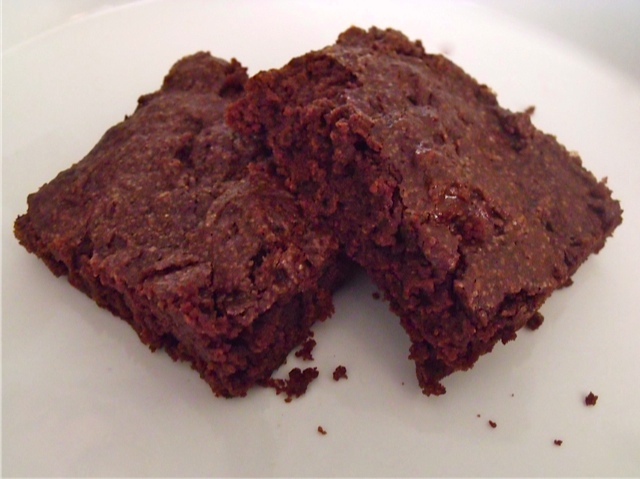 The guys and I NEEDED brownies today. I didn't happen to have all of the ingredients for any of my usual recipes, so I decided to wing it. It worked and the result was delicious!
Dark Chocolate Brownies
Pre-heat oven to 325º
Ingredients:
1 stick butter
8 ounces unsweetened dark chocolate
2 cups cane sugar
2 cups flour
3 medium eggs
1/4 cup milk
1 teaspoon vanilla
1) Melt butter and chocolate together – I used the microwave on high heat for 1 minute, stirred and then cooked for 20 seconds more. Your time may vary.
2) Mix in other ingredients
3) Pour into greased 9″ x 11″ pan
4) Bake at 325º for approx. 25 minutes