Fried Queso Freso with Salsa
Ingredients
Queso Fresco (aka Queso Blanco)
Oil *
Salsa *
Instructions
Heat small amount of oil in pan
Add sliced queso fresco to hot oil
Remove from pan when browned to your liking
Top with salsa
*I used grape seed oil and store bought mango salsa.
Feel free to substitue another type of oil or salsa.
Serve as is or with chips, tortillas or crackers
This is really easy and very tasty. I can cook some up for a quick snack or serve it as a fun appetizer or side dish.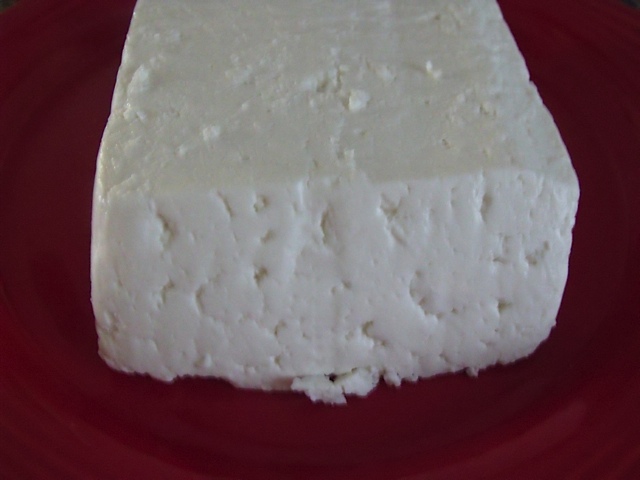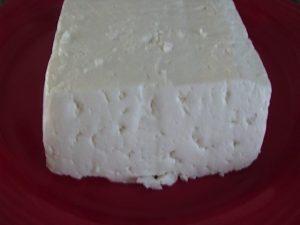 If you're not familiar with queso fresco, it's delicious and a bit different than other common cheeses. The cheese has a soft texture and mild flavor. When heated, it doesn't melt like a cheddar or mozzarella. It gets soft and creamy without losing it's shape.
At "regular" chain grocery stores, it can be found pre-packaged near the other cheeses.
This packaged cheese is good, but I prefer to get fresh blocks of queso fresco at the Mexican market near my house. It's cheaper and I prefer the texture and taste of the fresh cheese. They always have several varieties to choose from. I buy whichever one is on sale and haven't been disappointed.