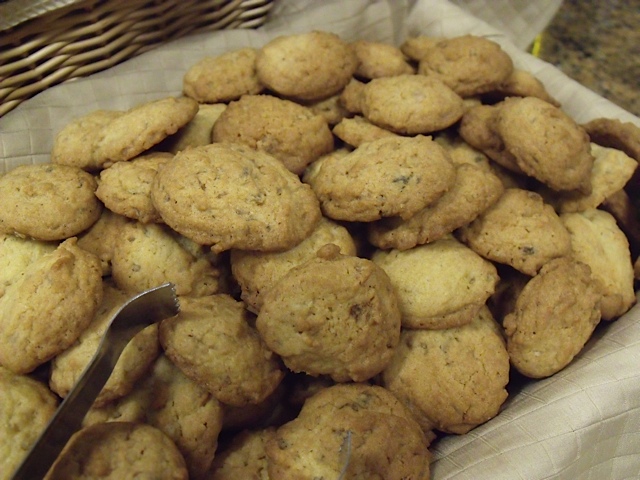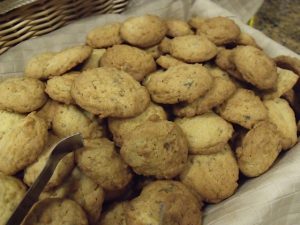 Ginger Cookies
by Chef Tom Fraker
of Melissa's Produce
Ingredients:
1 cup (2 sticks) unsalted buter, softened
1 cup sugar
1/2 tsp. salt
2 eggs
1 1/2 tsp vanilla
2 T finely minced fresh ginger
2 1/2 cups all-purpose flour
1/2 tsp. baking soda
3 oz. crystalized ginger, chopped into 1/8″ pieces
Instructions:
Adjust oven rack to middle position.
Preheat oven to 375º
Line 2 rimmed baking sheets with parchment paper and set aside.
In large bowl of electric mixer, beat butter, sugar and salt on medium-high speed until creamy, scraping down sides of bowl as needed with rubber spatula.
Add eggs – mix well.
Add vanilla and fresh ginger – mix well.
In a separate medium bowl, combine flour and baking soda. Add to butter mixture – mix well.
Add crystalized ginger and mix until blended.
Drop heaping tablespoons of dough 2 inches aparat on baking sheets.
Flatten using back of spoon to a 1/4″ thickness.
Bake 12 minutes or until lightly browned.
Transfer to wire racks, cool completely.