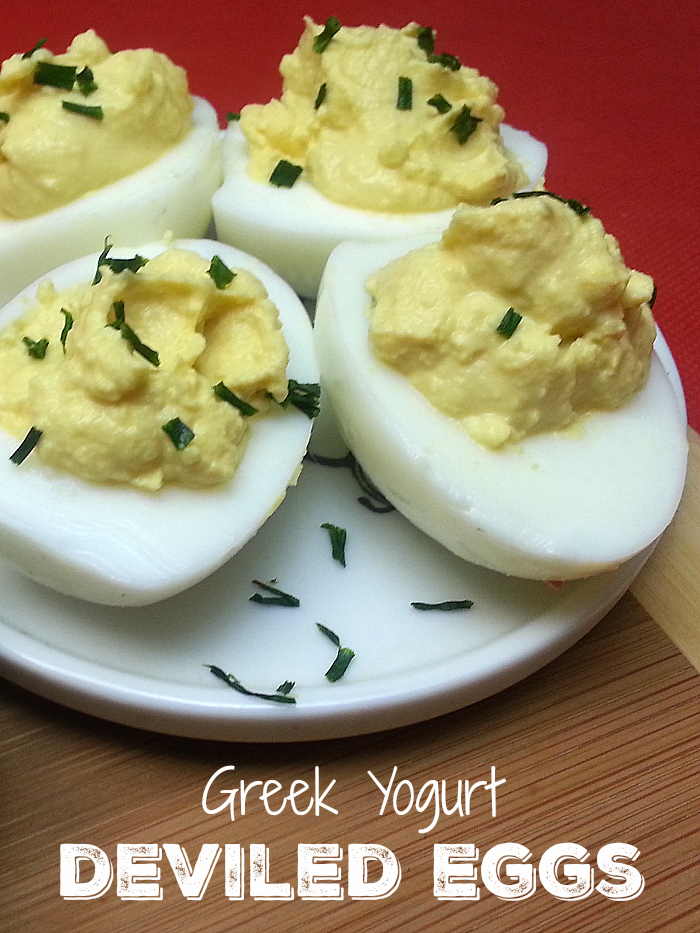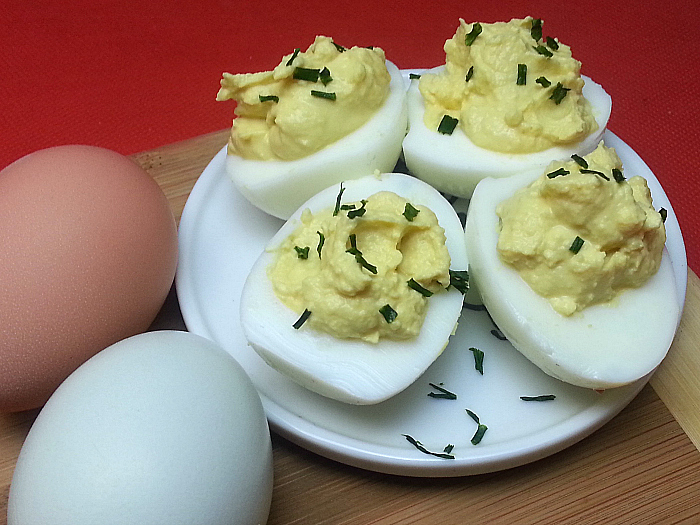 These Greek yogurt deviled eggs are delicious, especially if you are someone who doesn't like mayonnaise.
I do, but know plenty of people who request no mayo in their food.
With a dozen backyard chickens, we've got a steady supply of fresh eggs to use ourselves and share with friends and family.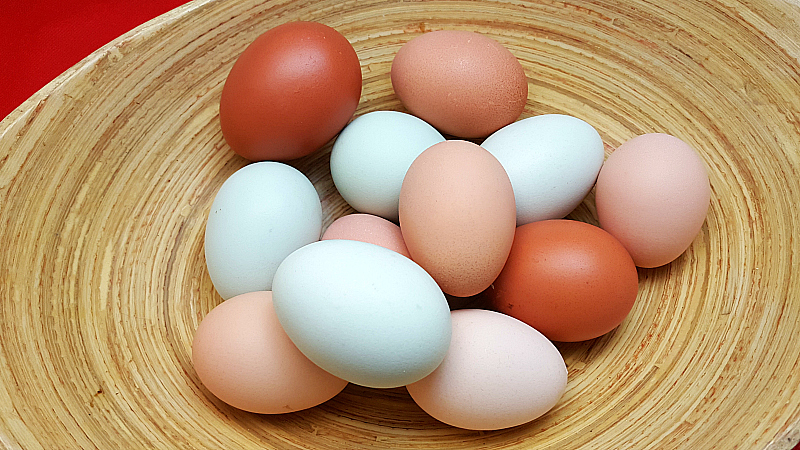 Deviled eggs are a favorite to eat at home and take to potlucks and picnics.
Since many people either don't like mayonnaise or prefer something with some extra nutrition, I like to use Greek yogurt as an alternative.
The eggs still get a nice, creamy texture and have the subtle taste of yogurt.
My recipe is for a half dozen eggs, but you can easily double the recipe to make more for a bigger crowd.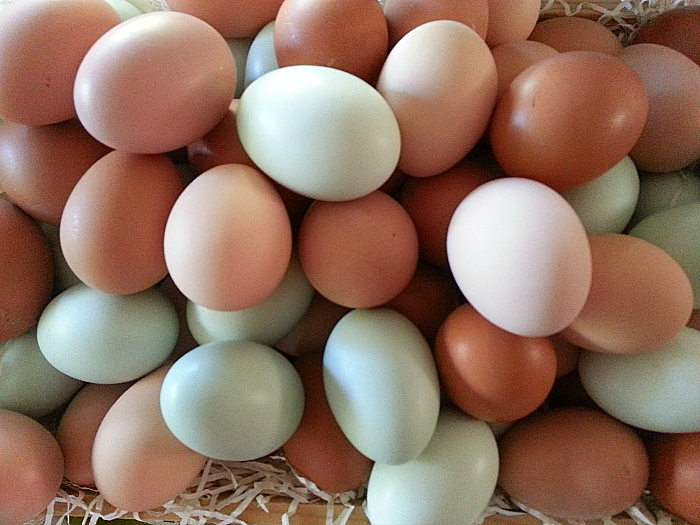 Greek Yogurt Deviled Eggs Recipe
Ingredients:
6 hard boiled eggs
3 T Plain Greek Yogurt
1 t Mustard
Salt to taste
Chives for Garnish
Instructions:
Peel hard cooked eggs and slice lengthwise.
Remove yolks and place in a small mixing bowl.
Add additional ingredients and mix with a spoon until creamy.
Fill egg whites with dollop of egg mixture. Top with chopped chives.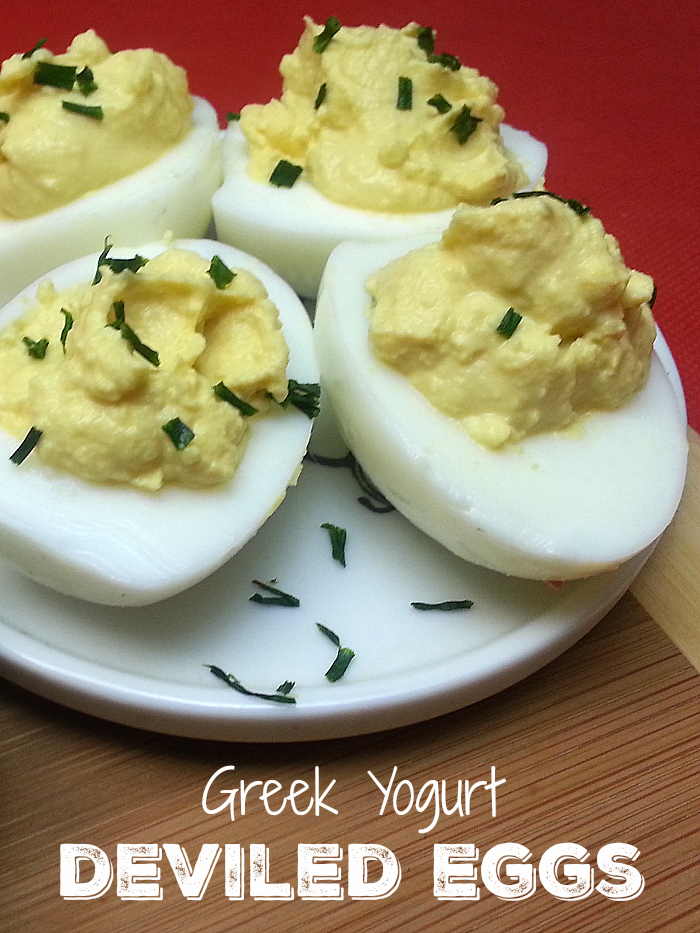 Check out my other vegetarian recipes, so you can get more kitchen inspiration.
Then take a look at my
recipe round ups
, so you can have even more delicious fun in the kitchen!