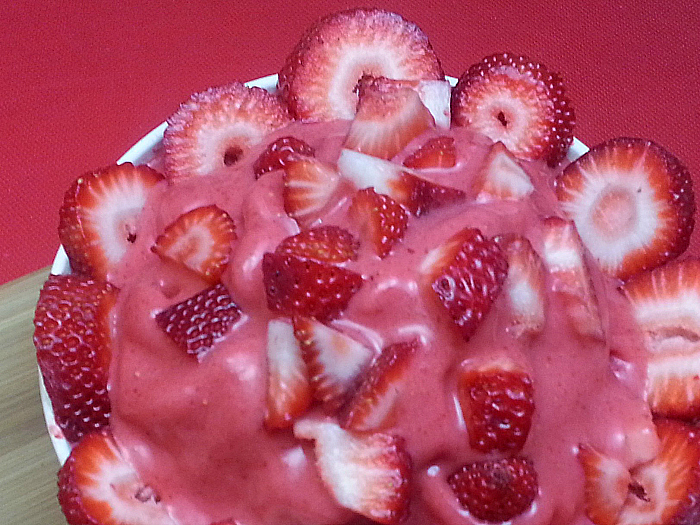 Frozen yogurt is a wonderful, warm weather treat. It's easy to make at home with fresh fruit and a blender. No need for artificial colors or flavors.
Homemade frozen yogurt is great by itself or you can top it with fruit or nuts. The strawberries are so good this time of year, that I went all in with lots of strawberries on top.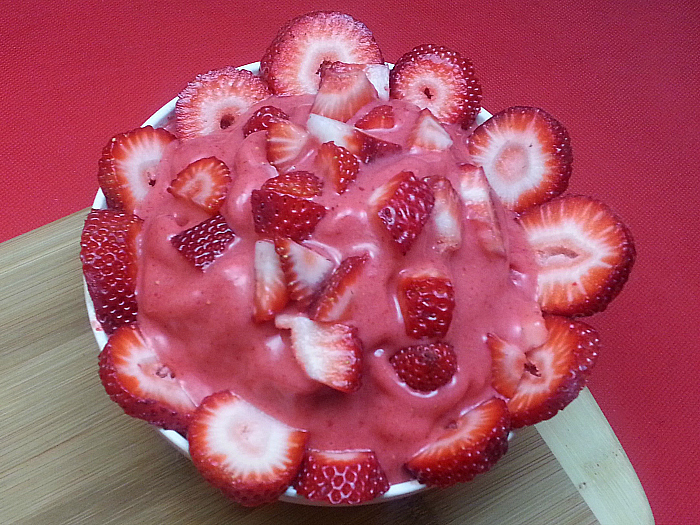 Strawberry Frozen Yogurt
Ingredients:
1/2 cup Plain Greek Yogurt
1 cup Fresh Strawberries
2 T Sugar (or alternative sweetener)
1/2 t Vanilla
3 cups Frozen Strawberries
Optional Topping:
Additional strawberries
Instructions:
Add all ingredients to a high speed blender in the order listed.
Blend until creamy. (If your blender has a hard time with the frozen strawberries, add a little water as needed.)
Serve immediately or store in the freezer.