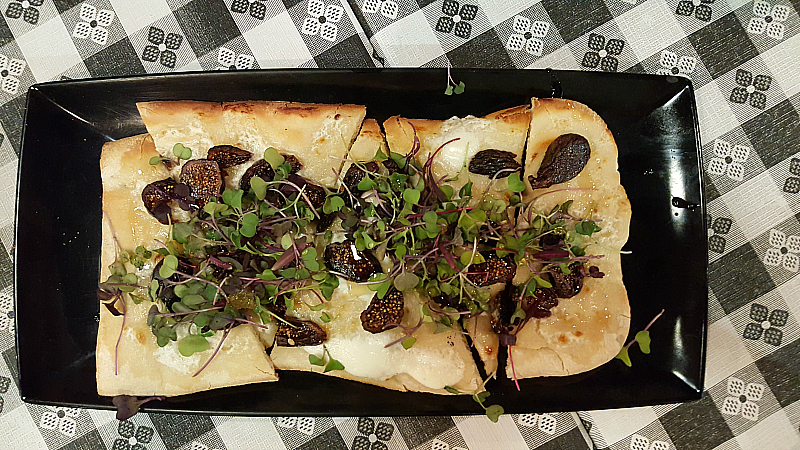 Looking for organic food that satisfies?
Green2Go Restaurant Bar and Bakery in Brea is a wonderful place to go for a meal!
The restaurant is owned by two moms. They have worked hard to create a homey place where you can enjoy healthful versions of delicious comfort food – burgers, flatbread, tacos, bowls, salads and more.
These days, a whole lot of us have some sort of dietary restrictions due to a lifestyle choice (vegan, vegetarian…), medical condition, allergy or sensitivity. At Green2Go, it isn't a problem. The food is made fresh and they know their ingredients. The obvious things are listed on the menu and they can answer questions about specifics and make adjustments. Gluten free folks will find it especially easy to order.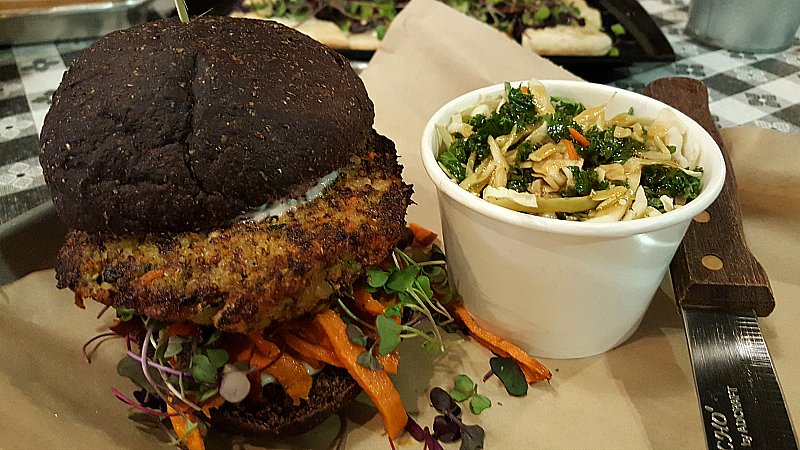 They have a variety of burgers on the menu. You can order one of their signature creations or customize your toppings, which is what my son and I did. I had a house made veggie burger and he had the bison burger. We were both pleased.
We also tried out their new Greek flatbread pizza that had figs on top.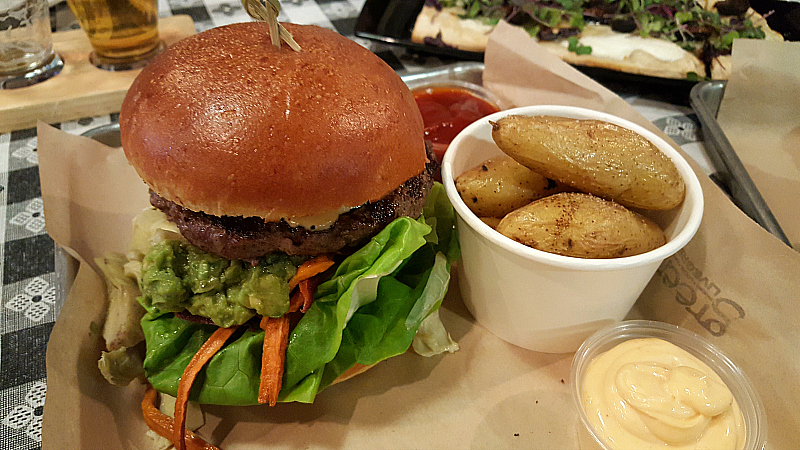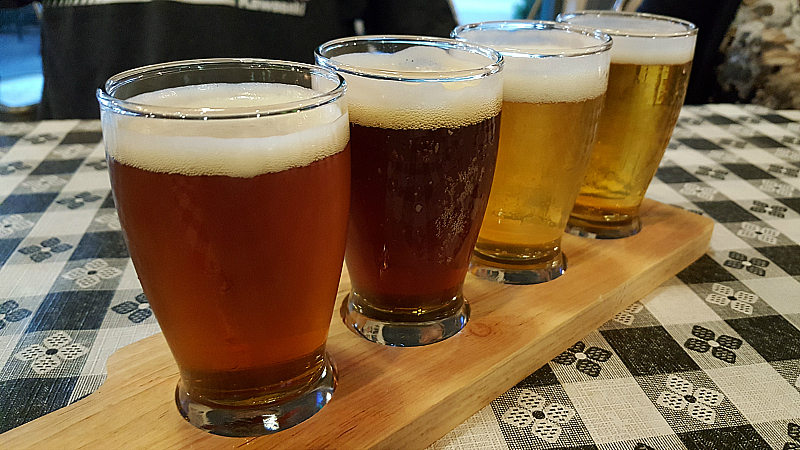 They have a large selection of local craft beer and wine. The beer selection changes regularly depending upon what is available. You can order a tasting flight to try several of them or a full glass.
I also discovered something new to me. They have nitro cold brewed coffee on tap. I love coffee and this just may be my new obsession. The flavor is smooth, creamy and strong. It had a foamy head on it and was great black. I did add actual cream and a little bit of agave to make it even more wonderful.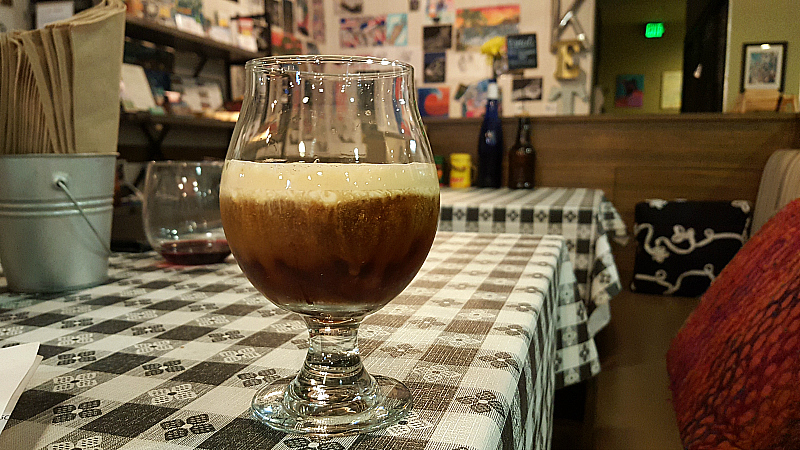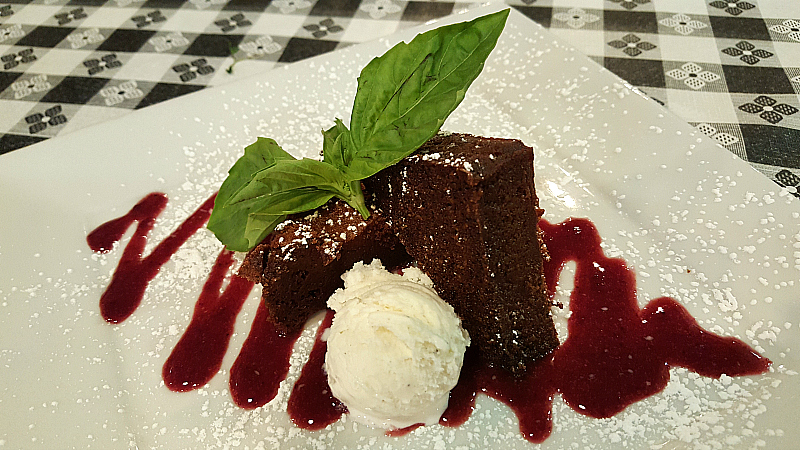 You'll want to save room for dessert. The gluten free flourless chocolate cake was my favorite. It has a texture that is kind of in between that of a cake and a brownie. The chocolate taste is delicious.
The fresh berry cobbler was also really good. This one takes about 10 minutes to bake, so you'll want to order it at the same time you order your meal instead of making a last minute decision.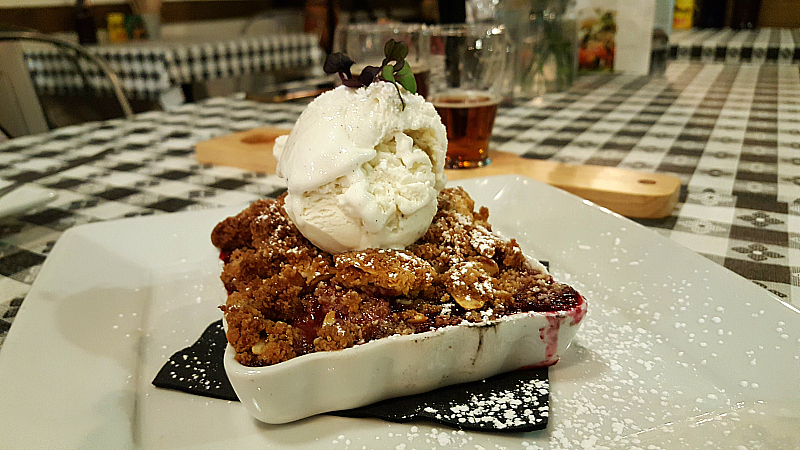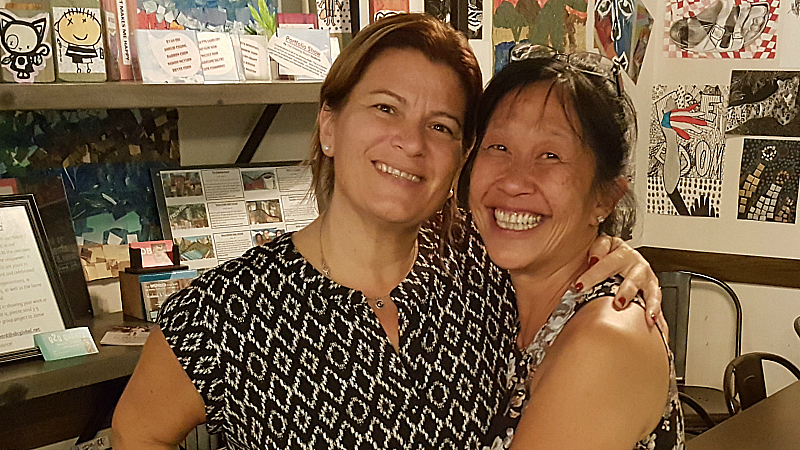 Thank you, Joulia and Anita for the fantastic meal. It was a real treat and we will be back.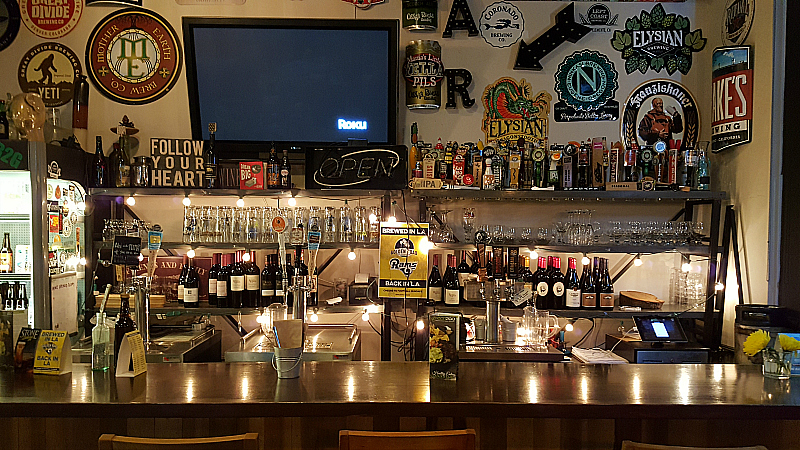 Green2Go
2435 E Imperial Hwy
Brea, CA 92821