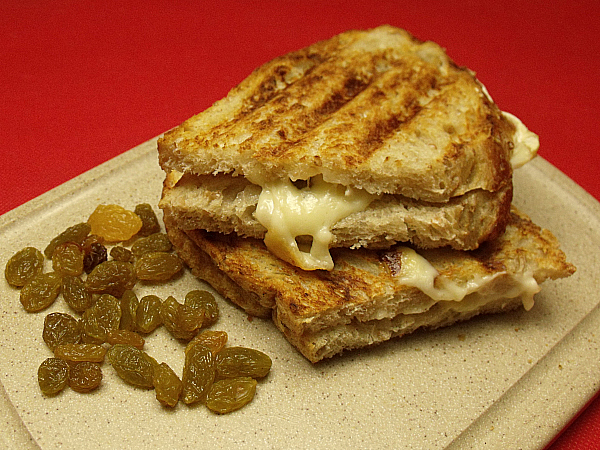 One of my favorite treats is warm brie with fruit. The creamy goodness of the cheese goes so well with the natural sweetness of the fruit. This super easy panini combines those flavors in a tasty grilled sandwich. The brie melts quickly and the toasty bread adds a nice crunch. I prefer the flavor and texture of sourdough bread for this grilled cheese, but another type may be substituted.
Grilled Cheese Panini with Brie and Golden Raisins
Ingredients:
Sourdough Bread
Brie
Golden Raisins
Optional: Dried Apricots may be used in addition to or in place of the raisins.
Instructions:
Pre-heat your panini press to 375º
Layer the ingredients as follows: Bread, Brie, Raisins, Brie, Bread.
Grill the sandwich approx. 3 minutes until cheese is melty and bread is browned.