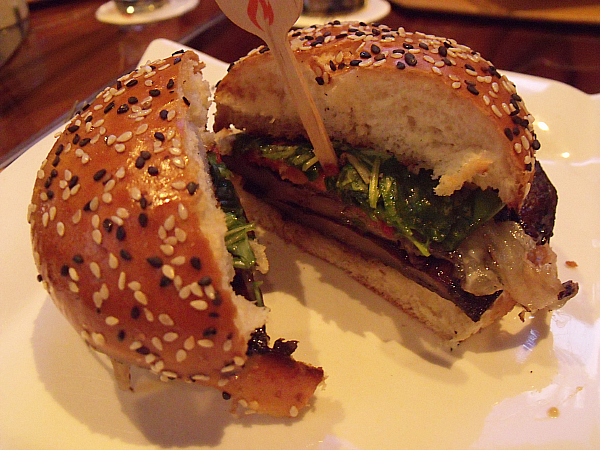 Gordan Ramsay Burgr
Planet Hollywood Resort & Casino
South Las Vegas Boulevard
Las Vegas, NV
(702) 785-5555
Sunday through Thursday
11:00 AM – 12:00 AM
Friday and Saturday
11:00 AM – 2:00 AM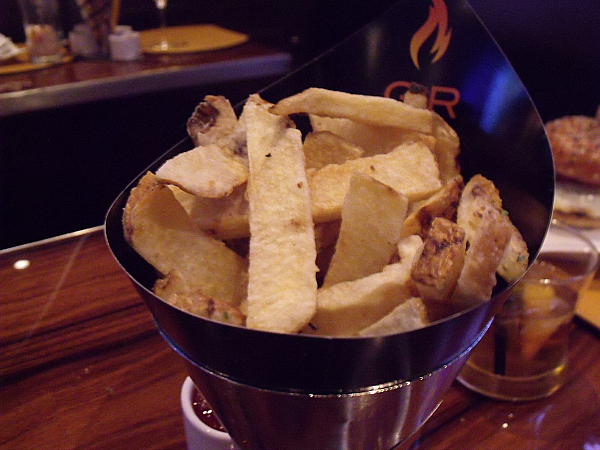 As a vegetarian, burger restaurants are not typically my first choice. When friends decided that they wanted to go to Gordon Ramsay's restaurant, I agreed and assumed that they would have something on the menu that I could enjoy.
I was happy to discover that their Earth Burger was not the "typical veggie patty." This one is made with delicious grilled portobello mushroom, fontina cheese, arugula and roasted tomato. It was good as is, with no extra sauce needed. The bun was fresh and the seeds on top added a nice texture.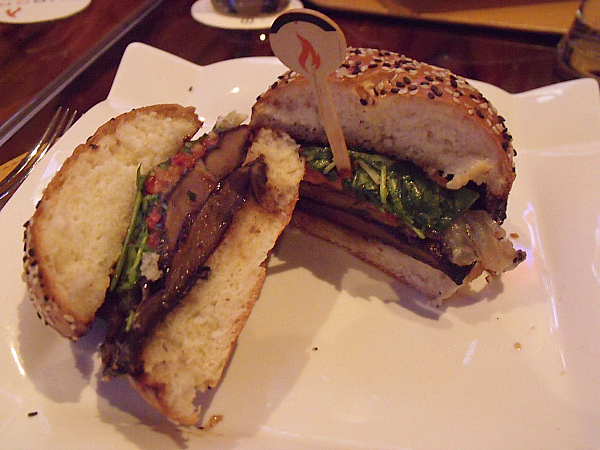 The burger was fantastic, but small. It seemed more like a large slider than a single meal-sized burger. It was fine for a light meal for me with French fries. If my college-age sons had been with me, they could have easily finished off two or three $14 burgers.
Service was excellent, even on a busy Saturday night. We didn't have a reservation, but were seated within 20 minutes.