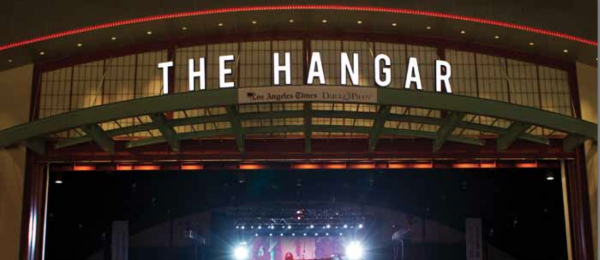 You are invited to attend the Hoag Hospital Foundation's 552 Club Summer Movie Classic! I'll be there and will hope to see some of you there, too.
Tickets are available online. You can support a worthy cause while you're having a fun evening out.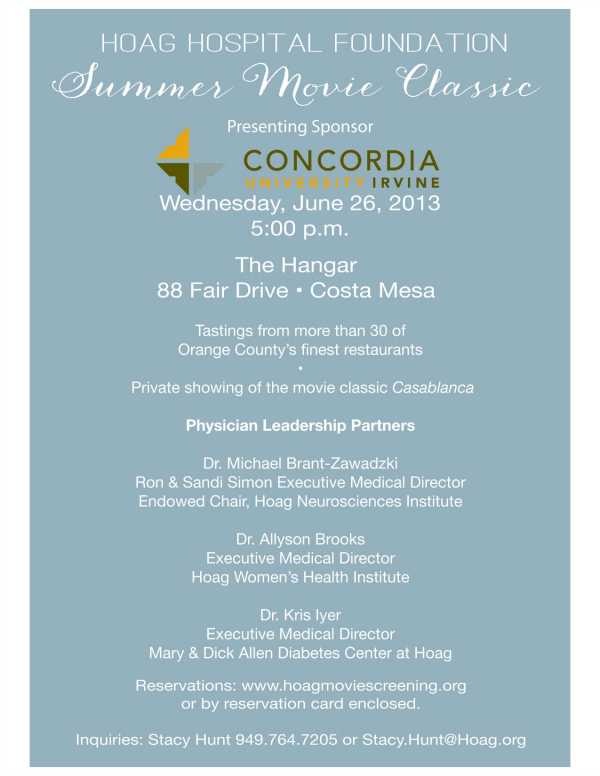 It will be fun to see the classic Cassablanca on a big screen with a group of charity-minded people, but what I'm really looking forward to are the tastings.
I'm familiar with many of the participating Orange County restaurants. Some of them I've been to and others were already on my 'wish list.'
Here are some of the official sponsors:
24 Carrots
A's Restaurant
Bear Flag Fish Co.
Bluewater Grill & Oyster Bar
Canaletto Ristorante Veneto
The Counter
Gabbi's
Harborside
Ho Sum Bistro
Maggiano's
Muldoon's Irish Pub
Newport Landing
Newport Rib Company
Onotria Wine Country Cuisine
Picante Martin's Mexican Restaurant
Pitfire Artisan Pizza
Quattro Caffe
Red O
Royal Thai Cuisine
Roy's Restaurant
Sabatino's Lido Sausage Company
Santa Monica Seafood
Tamarind of London Restaurant
Turnip Rose Catering
Whimsical Italian Gelato
Good cause, good food, good movie …. this sounds like a fabulous night!