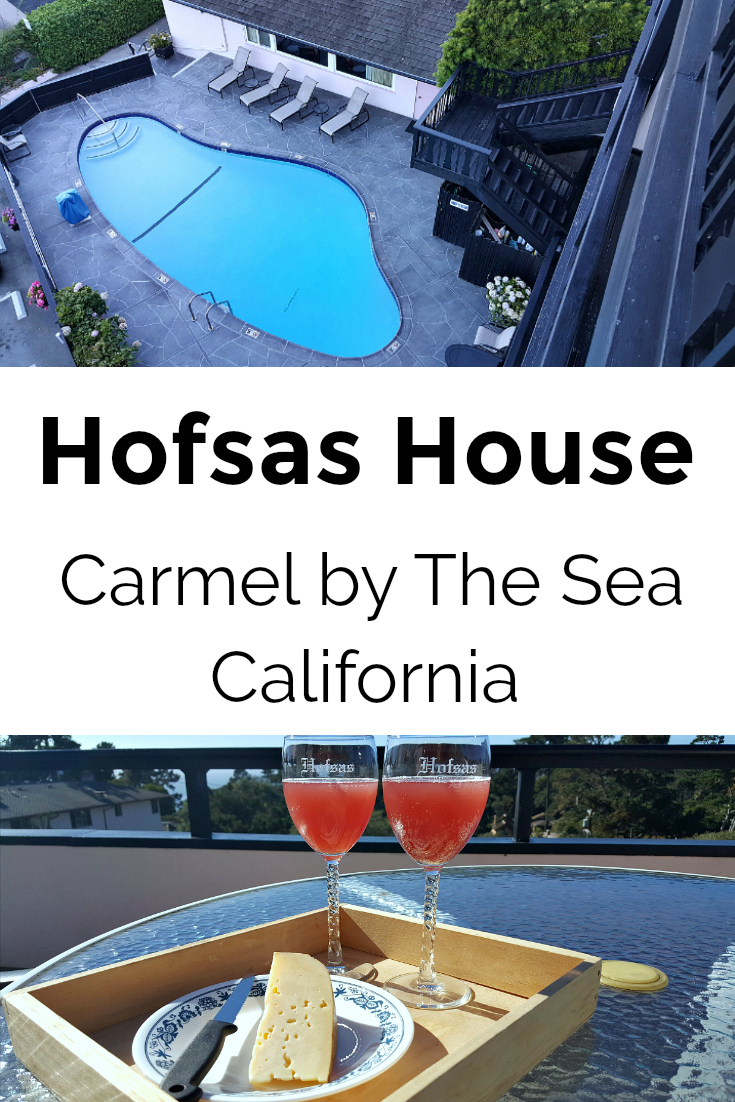 Hofsas House
Carmel by the Sea is a magical place in Monterey County, and I visit frequently. I regularly stay at Hofsas House, when I'm in Carmel. It is always a good experience, and the location is perfect for all of my activities in the area.
Hofsas House is a family owned boutique hotel, and I always feel at home as soon as I check in. Each of the 38 rooms is unique, which gives the hotel character and adds to the charm. On this stay, I had a top floor room with a king sized bed, fireplace and kitchenette.
Complimentary continental breakfast is served in the lobby each morning. You can either enjoy it there by the fire or you can take a tray with you to eat in your room or on the ocean view deck.
I spent quite a bit of time on the deck in the morning, in the afternoon and at sunset. The heated pool was lovely, even in November, and I always enjoy the European dry sauna.
Photo Gallery