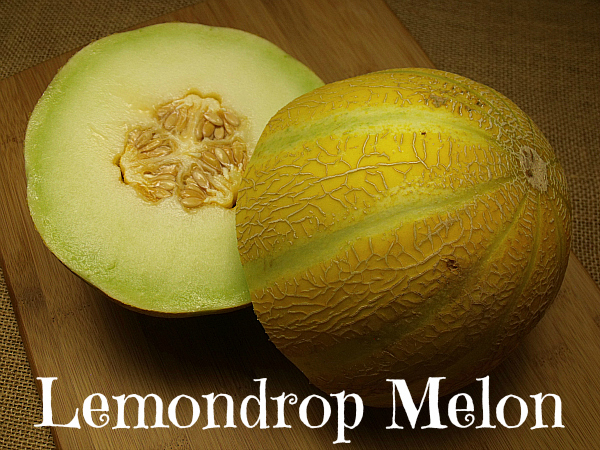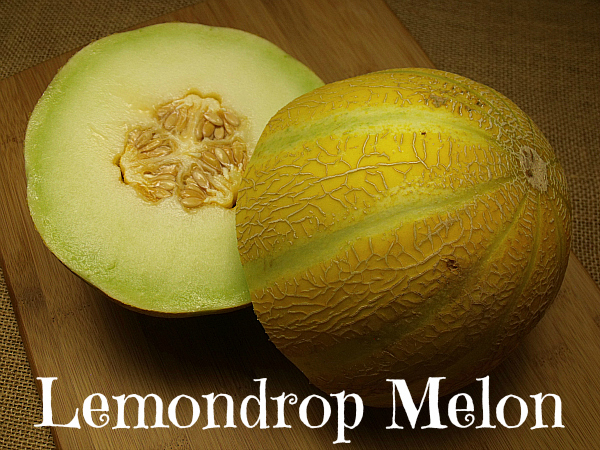 When I saw a Kandy Lemondrop Melon, I knew I had to try it! Isn't it a pretty melon?
The outside looks similar to a cantaloupe, but it's a little bigger.
It has coloring that is similar to a honeydew inside and, also, peaking through in the stripes on the outside.
These melons are grown exclusively by Martori Farms here in the US.
They are a family owned business that has over 100 years of experience with fresh fruit and vegetables.
Lemon drop Melons are different from any other melon I've tried, since the flavor is unique.
When I first took a bite of the Kandy Lemondrop Melon, I got a taste that was sweet and similar to a honeydew.
Then… a burst of lemony citrus hit me.
It tastes almost as if they have marinated a honeydew in lemon juice, but I know that's not the case.
Kandy Lemondrop Melons are absolutely delicious and, of course it is always fun to eat something new!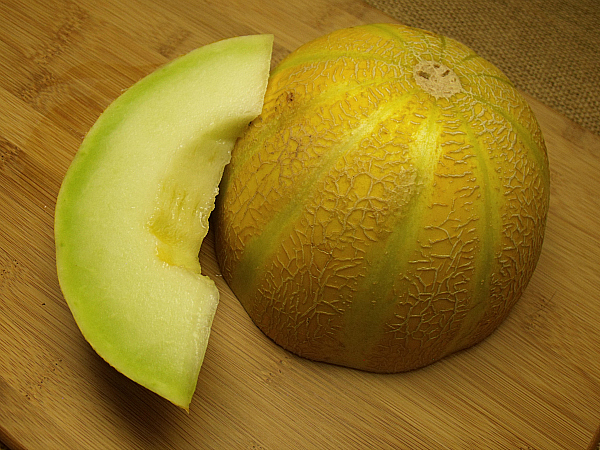 Check out my vegetarian recipes, so you can get more kitchen inspiration.
Then, take a look at my farmer's market reviews, so you can plan your next foodie adventure.
Since seasonal produce is so good for us, I always add markets to my travel plans.