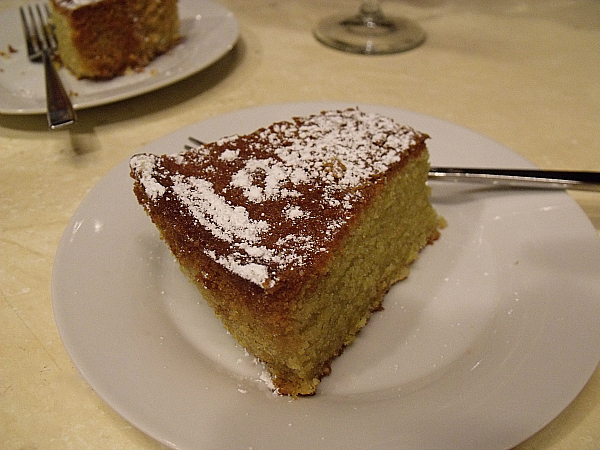 A few days ago, I attended a live taping of The Talk – thanks, CBS!
I always enjoy being at the show, but was especially happy to attend during their foodie festival. The special guest for The Talk Takeaway that day was the talented and personable Chef Cat Cora of Iron Chef fame.
Along with guest host, Arsenio Hall, she demonstrated a variety of mediterranean influenced recipes – Salmon and Scallop Skewers with Romesco Sauce, Dolmas with Baby Fennel & Rice, Cat's Egyptian Bread Salad and a delicious Olive Oil Cake.
Everything looked good, and I can personally verify that the Olive Oil Cake (aka Lathi Torte) was absolutely delicious. It's very moist and satisfying.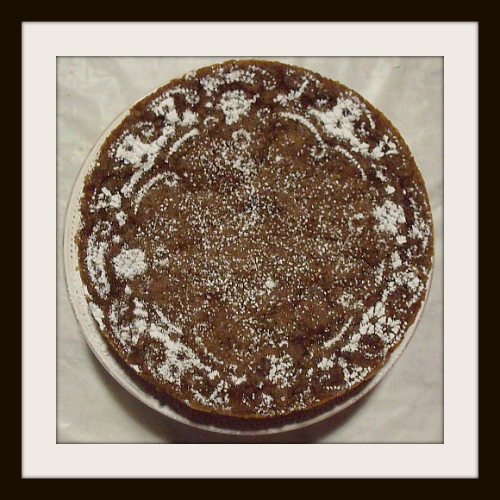 Olive Oil Cake Recipe
Ingredients:
2 tablespoons melted, unsalted butter
2 cup all-purpose flour
½ teaspoon baking powder
½ teaspoon baking soda
1 teaspoon Kosher salt
3 large eggs
2 cups granulated sugar
1 ½ cups extra virgin olive oil
1 ¼ cups whole milk
¼ cup Grand Marnier
¼ cup fresh orange juice
1 tablespoon grated lemon zest
½ cup finely chopped blanched almonds
powdered sugar, for dusting
Instructions:
Preheat the oven to 350F, with the rack in the middle of the oven.
Brush a10 inch non-stick cake pan with melted butter. If the pan is not non-stick, line the bottom of the pan with a round of parchment paper and butter the parchment. Set aside.
Sift the flour, baking powder, baking soda and salt together.
Place the eggs in the bowl of a mixer fitted with the whisk attachment. Whisk the eggs for several seconds at medium high speed. Add the sugar and whisk for a minute more. Reduce the mixer speed to medium and pour in the oil, then the milk, liquor, orange juice and lemon zest.
When all the wet ingredients are incorporated, add the dry ingredients. Mix until the mixture is smooth, stopping, as necessary, to scrape down the sides and bottom of the bowl. Fold in the almonds. Pour into the buttered cake pan and place into the oven.
Bake for 1 hour or until a wooden skewer poked in the center of the cake comes out clean. Remove from the oven and allow the cake to cool on a rack for about 5 minutes.
Run a knife around the sides of the pan and invert the cake onto the back of a baking pan. Remove and discard the parchment paper. Turn the cake back over onto a serving platter. When the cake has reached room temperature, garnish the top with a sprinkling of powdered sugar.
Additional recipes from the foodie festival can be found on The Talk's website.