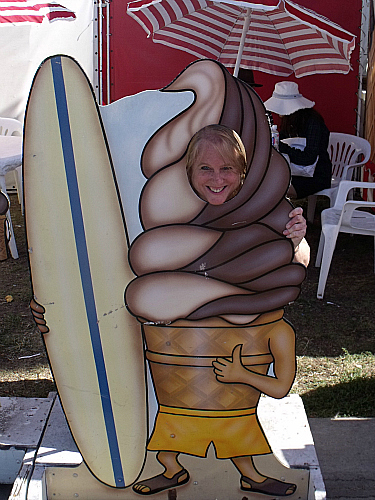 It's time for the annual tradition of the Orange County Fair and the array of foods that we look forward to every year.
Many enjoy eating their way through the fair and then regret it later when they realize they've overdone it and are feeling the consequences. This year I decided to see what would happen if I set a $20 budget for food at the OC Fair for me and my son. I only went over my self-imposed limit a little bit.
We had a great time exploring the fair and looking at the food options before we made our decisions.
The fruit looked fantastic and it was nice to have a healthy option. I didn't get any this time, since I have fruit at home and was looking to try more typical fair food.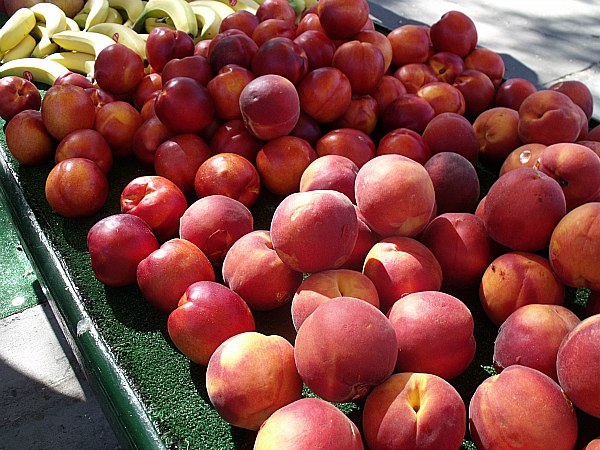 There was, of course, a HUGE selection of deep fried food – the usuals and lots of unique combinations.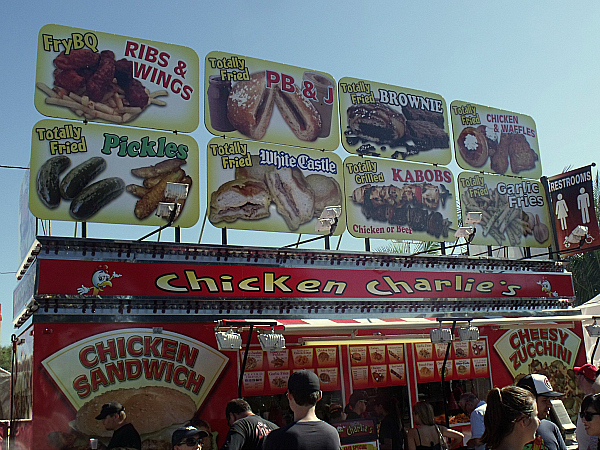 I don't normally choose funnel cakes, but these Red Velvet Cakes looked really good.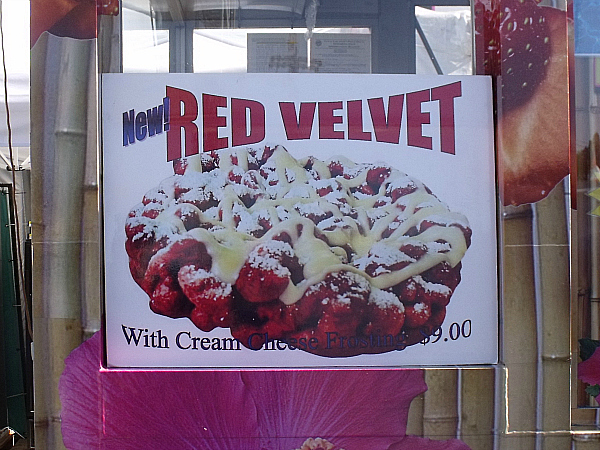 Bacon. Bacon. Bacon.
Yes, there was bacon just about everywhere I looked. Many times it was paired with chocolate or Nutella.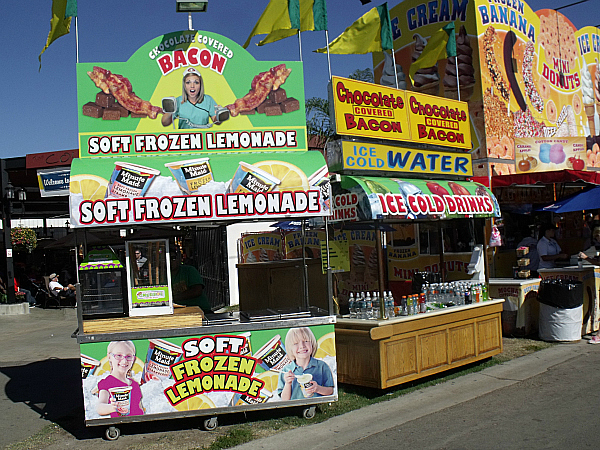 I also saw many people enjoying The Maple Bacon Donut.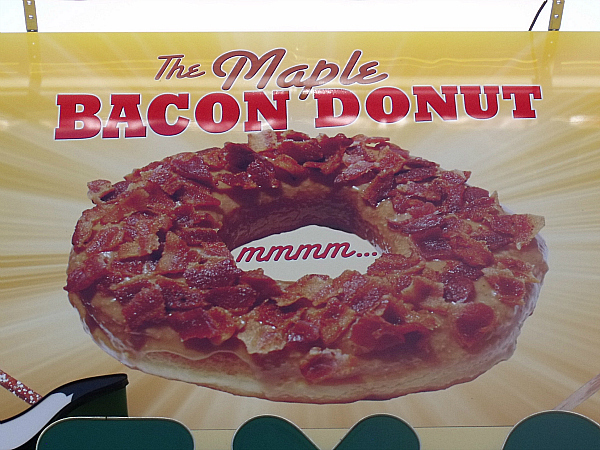 When we had just about finished our loop around the OC Fair, I knew exactly what I wanted – horchata. It was refreshing and exactly what I needed on a hot day. The spices were just right and it wasn't too sweet.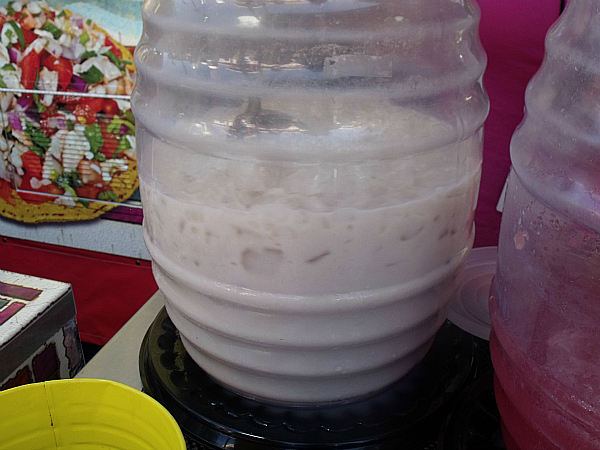 We then came back to the first thing that caught my son's eye – a giant turkey leg. It was filling, fun to eat and a perfect choice for an OC Fair food dinner!