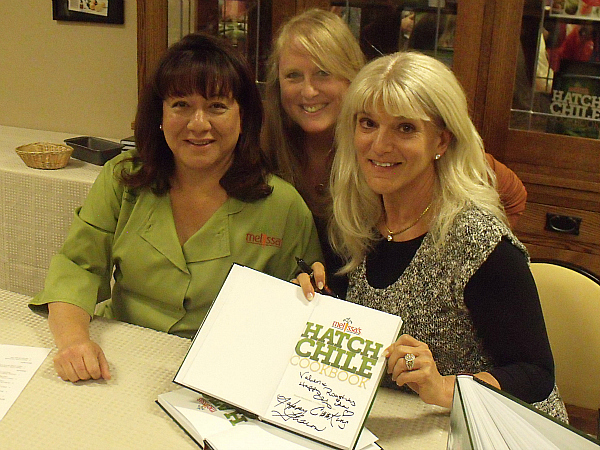 Hatch Chile season is almost here! We can enjoy them fresh for a few weeks every year and then dried and frozen the rest of the time.
These versatile chiles from Hatch, New Mexico are full of chile flavor and very unique. With other chiles, the heat level is relatively constant. Ghost Peppers and Scotch Bonnets are always hot, hot, hot. With Hatch chiles I can get the same chile flavor in a variety of heat levels – mild, medium, hot and extra hot.
I recently attended the Melissa's Hatch Chile Cookbook launch party where I got to sample many of the dishes from the cookbook. The chiles can add flavor to every part of the meal – appetizers, beverages, entrees, sides and even dessert!
Hatch Chile Salsa Fresca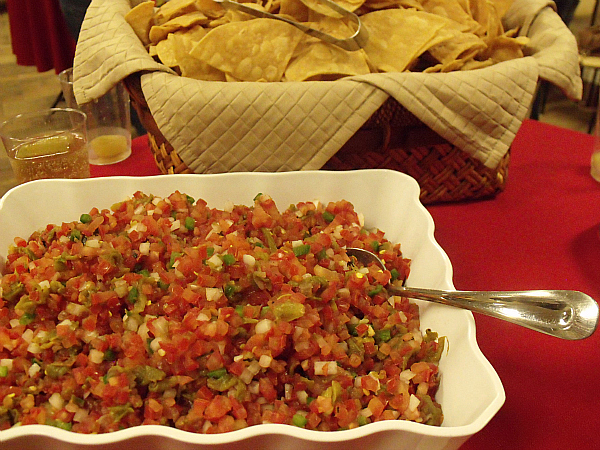 Hatch Chile Guacamole and Flash Fried Corn Tortilla Chips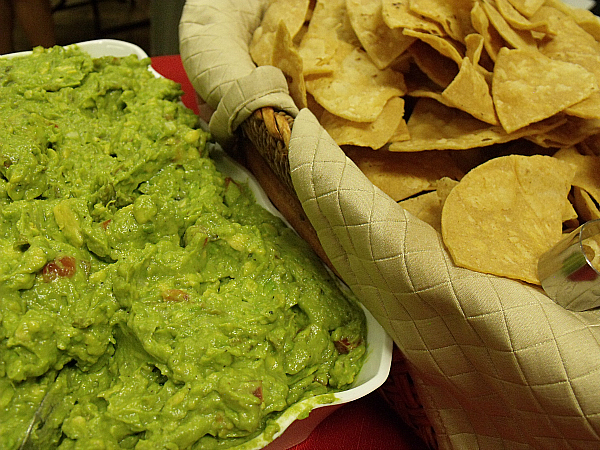 Hatch Chile Deviled Eggs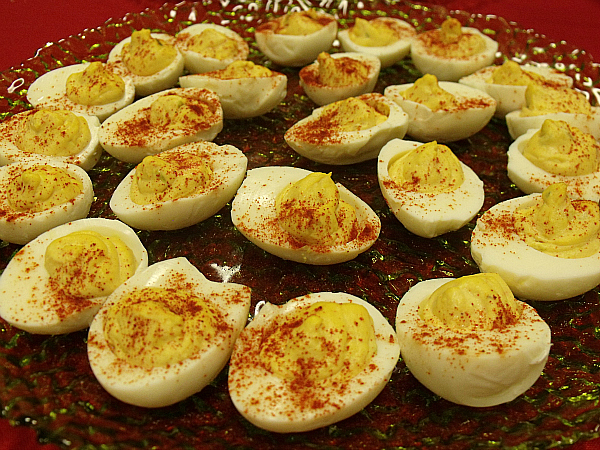 Honey Mustard Pretzel & Nut Crunch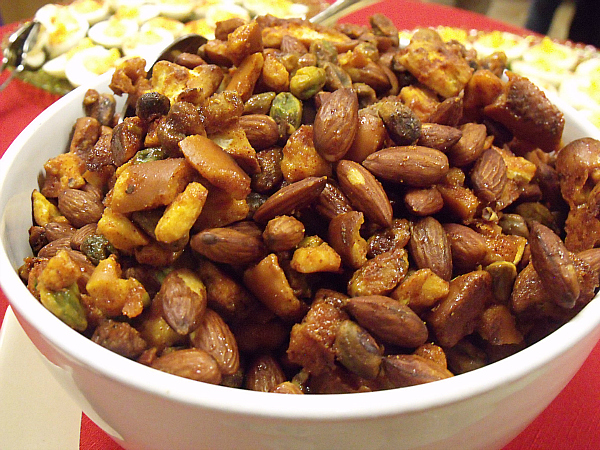 Dutch Yellow Potatoes Salad with Roasted Hatch Chile Vinaigrette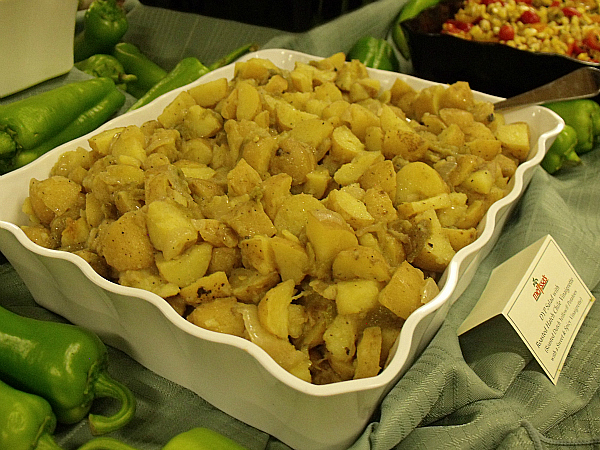 Baby Heirloom Tomato & Grilled Corn Salad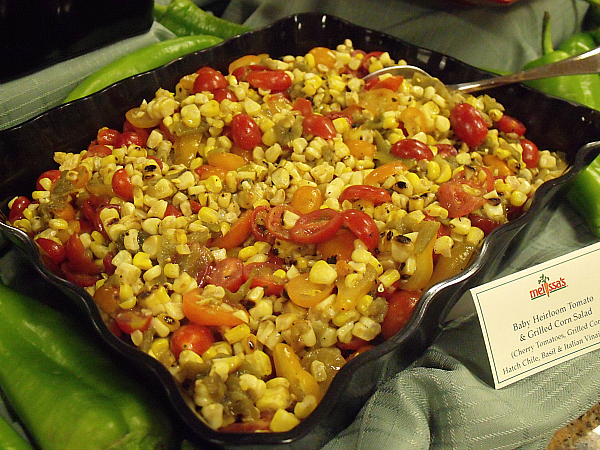 Hatch Chile Cornbread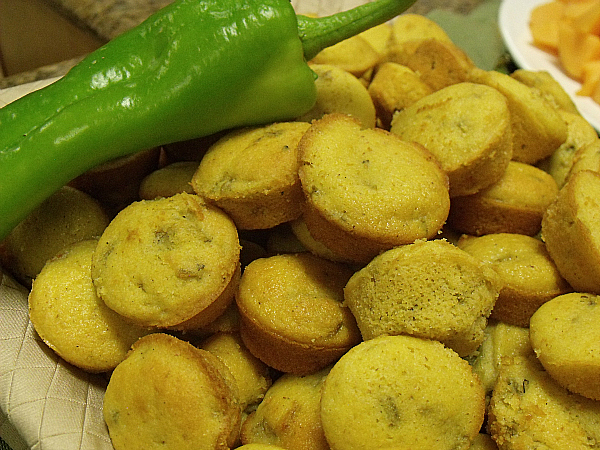 Grilled Shrimp Skewers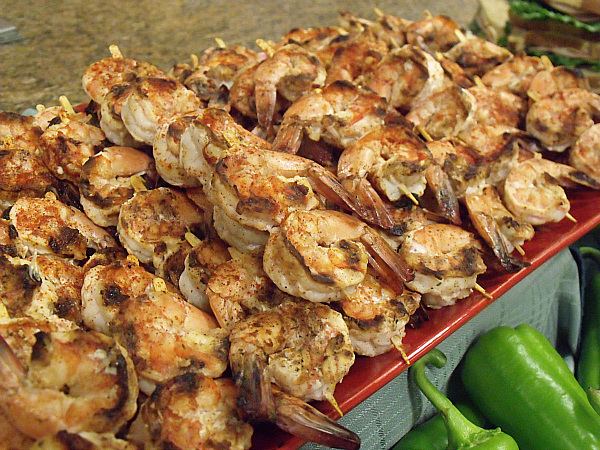 Hatch Chile Chicken Salad Sandwiches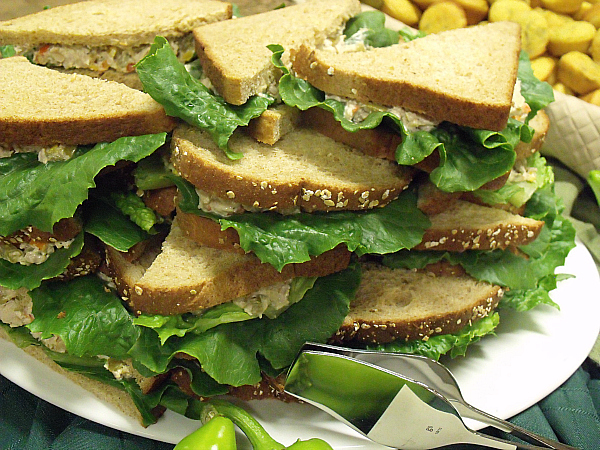 Hatch Chile Lemonade with Hatch Chile Ice Cubes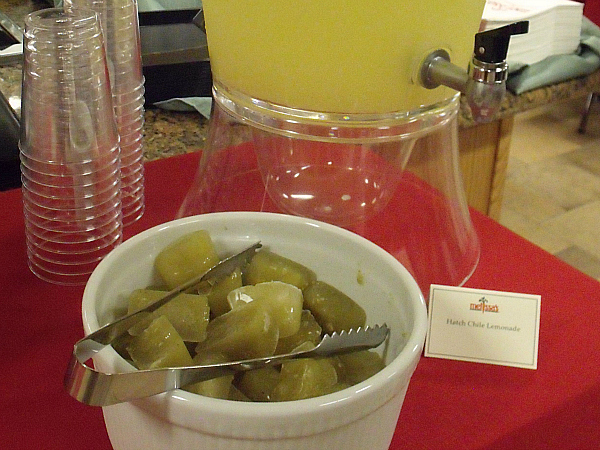 Hatch Chile Chocolate Chip Cookies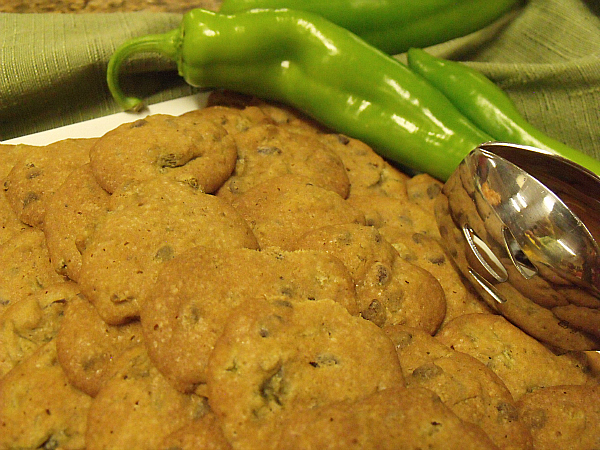 Hatch Chile Devil's Food Cookies