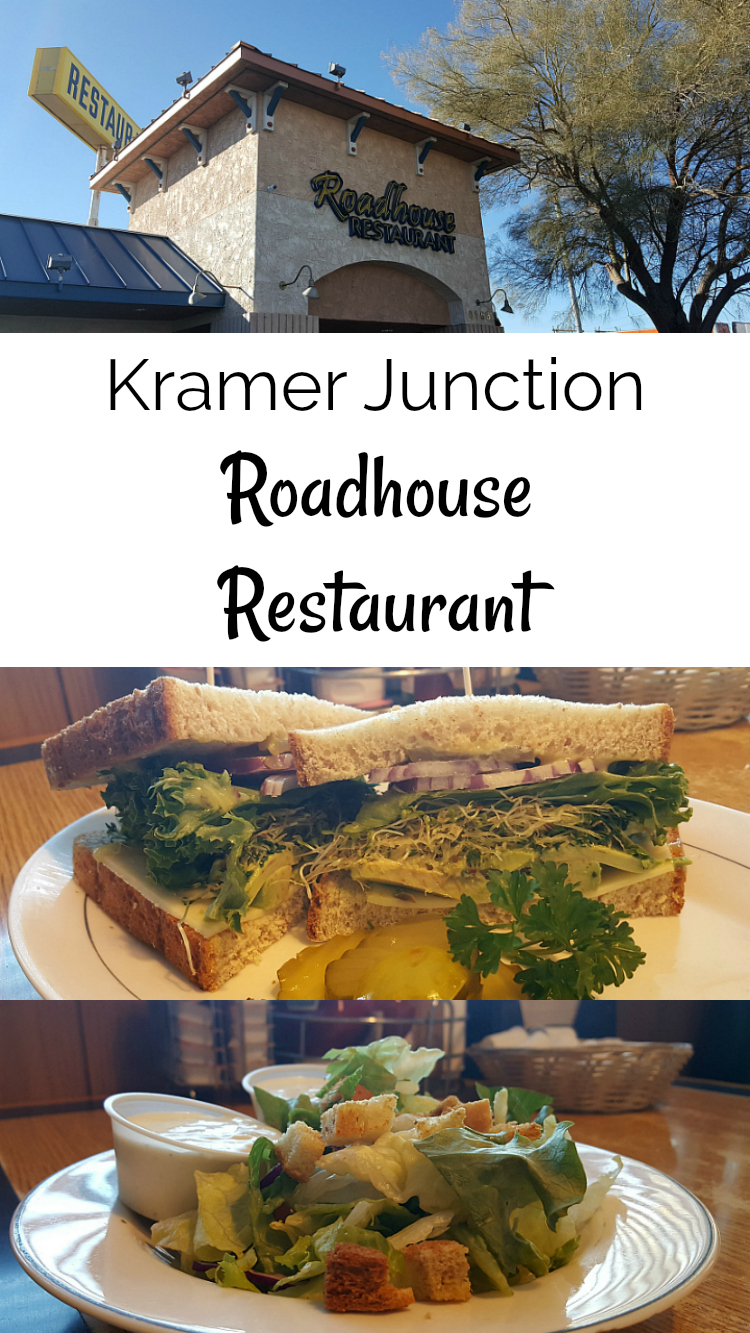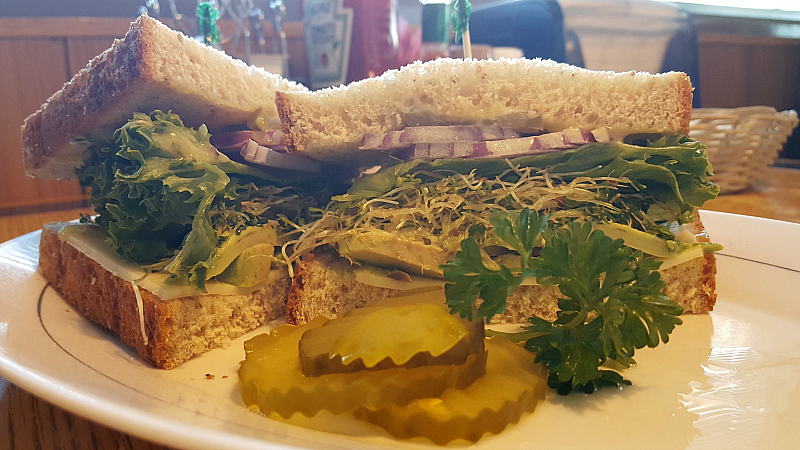 Kramer Junction Roadhouse
There aren't a whole lot of choices, when you're driving through the desert. But I was happy to discover the Kramer Junction Roadhouse Restaurant.
It's located at the junction of the the 395 and the 58, and is surrounded by miles and miles of desolate desert. If you are hungry or just need a break from driving, this is the place to stop.
We needed lunch, so decided to stop in. Honestly, I was just expecting basic diner food. I hoped that there would be something vegetarian on the menu or something that I could order without the meat.
Surprisingly,  the menu was huge and there was plenty for me to choose from. I had a really good veggie sandwich piled high with avocado, lettuce, sprouts and red onions.
Photo Gallery