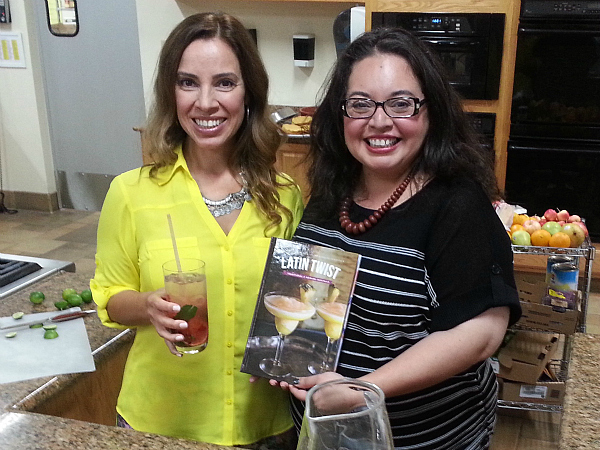 Do you like to make cocktails or mocktails when you're entertaining at home?
It doesn't have to be difficult and you don't need special equipment. You've probably got the tools you'll need in your kitchen already. A mason jar works well as a shaker and the end of a wooden spoon can work as a muddler.
The authors of the new Latin Twist cookbook, Vianney Rodriguez and Yvette Marquez-Sharpnack, came to Melissa's Produce to talk about their book and a mojito demonstration.
The book will take you on a trip around Latin America as you learn how to make both traditional and modern cocktails. The photographs are beautiful and the recipes and simple techniques are easy to understand.
Below are photographs from the event. We tried the mocktail versions of the drinks that had been made with club soda instead of alcohol. The Brazilian Passion Fruit Caipirinha was my favorite!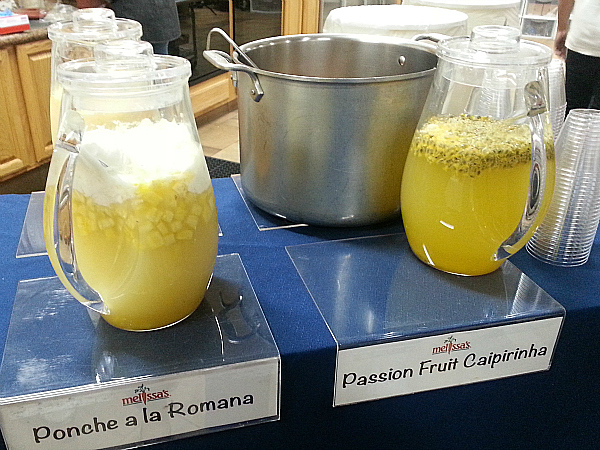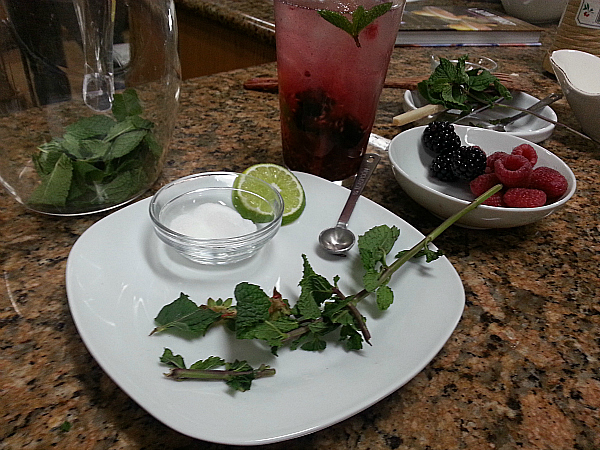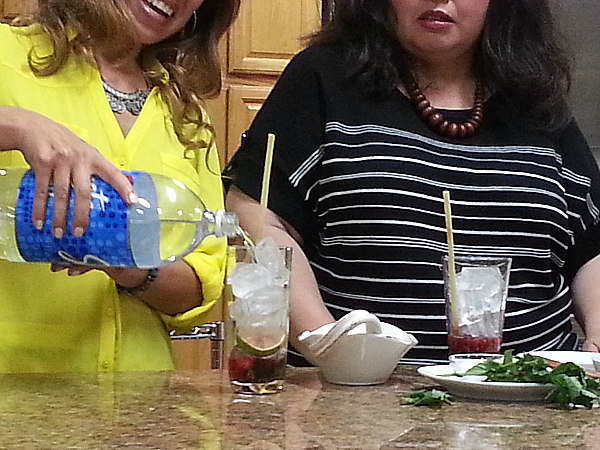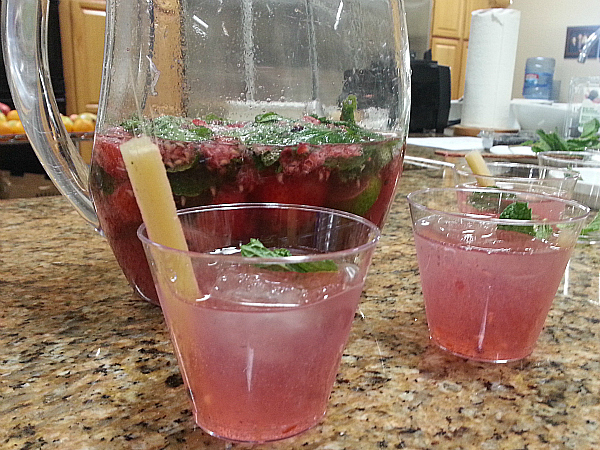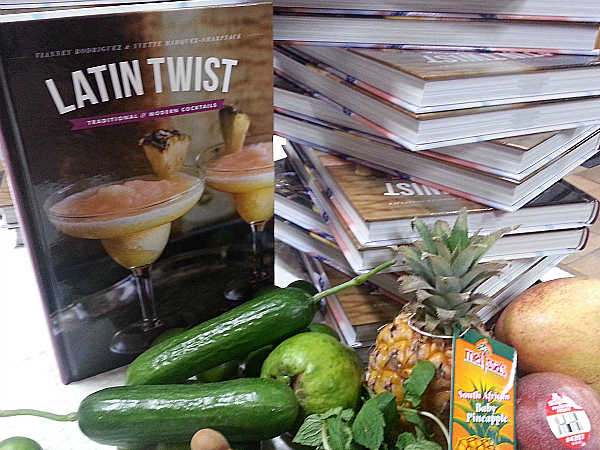 Latin Twist

Traditional & Modern Cocktails
by Yvette Marquez-Sharpnack and Vianney Rodriguez
isbn 978-0781813426
Pub. date 4/24/15