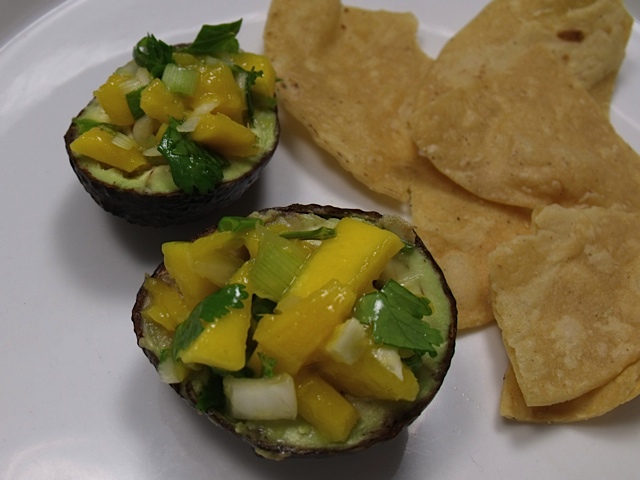 Mango Salsa with Avocado
Ingredients:
1 Mango
2 Cloves Garlic
1 Mexican Green Onion (or 2-3 standard green onions)
Cilantro
2 Melissa's Key Limes
Optional – Dried or fresh chiles
4 Ripe Avocados and Tortilla Chips
Instructions:
Chop mango, onion, garlic and cilantro.
Toss together with the juice from the key limes.
Chill for 1/2 hour or more.
Slice avocados in half and remove pits.
Fill avocados with the mango salsa and serve with chips.