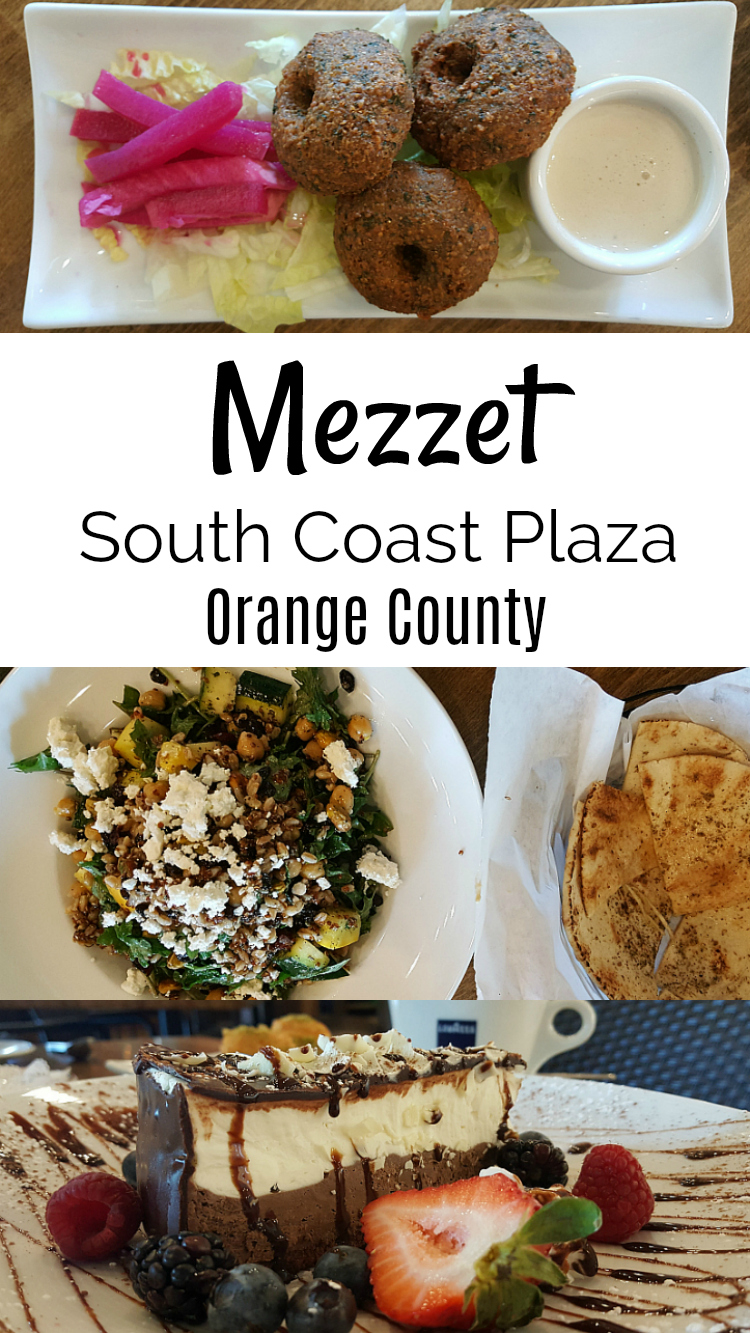 Mezzet South Coast Plaza
South Coast Plaza is great for both shopping and dining. I recently had lunch at Mezzet Mediterranean Cuisine and it was fantastic. This is a fine dining experience and it is definitely not typical mall fast food.
Mezzert is the perfect spot for a meal before or after shopping. And, it's also great as a destination on its own. The restaurant has a comfortable atmosphere and service is impeccable.
The halal restaurant features modern Mediterranean food that is as beautiful as it is delicious. There were plenty of vegetarian options for me and a good selection of meat and seafood for others.
The menu is like a vacation around the Mediterranean Sea, since it features food from several countries in the area. There is pasta, pizza, Moroccan tagine and grilled vegetables, seafood and meat. Each dish is made with fresh ingredients and authentic flavors.