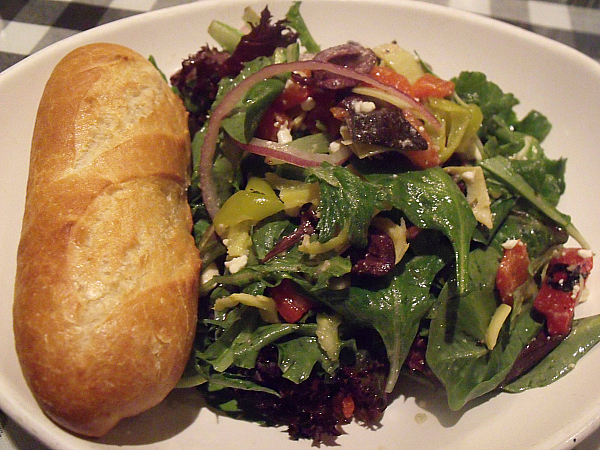 Mimi's Cafe is under new ownership and change is underway. They're updating the menus with gourmet French cuisine that's being offered at the affordable prices I expect from Mimi's.
Recently, I was able to sample some of the new items and chat with Executive Chef Katie Sutton about them. Following are some of the new appetizers and salads.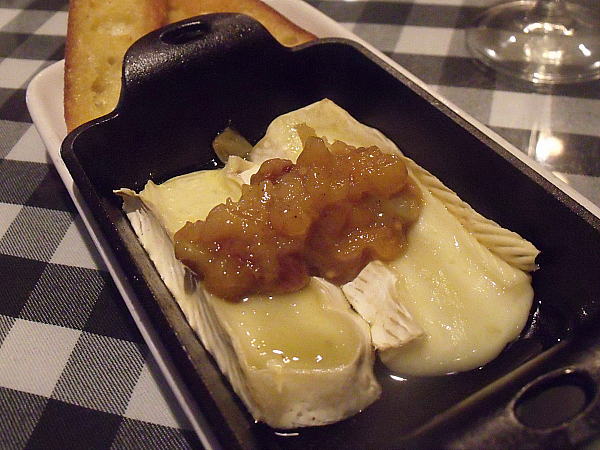 Baked Brie
This may have been my favorite. In the center of the plate is warm brie that has been baked in a little cast iron pan and topped with apricot chutney. It's served with French baguette croutons and thin green apple slices. The best way to eat this is to stack each of the 4 items together, so that you can enjoy all of the tastes and textures at once.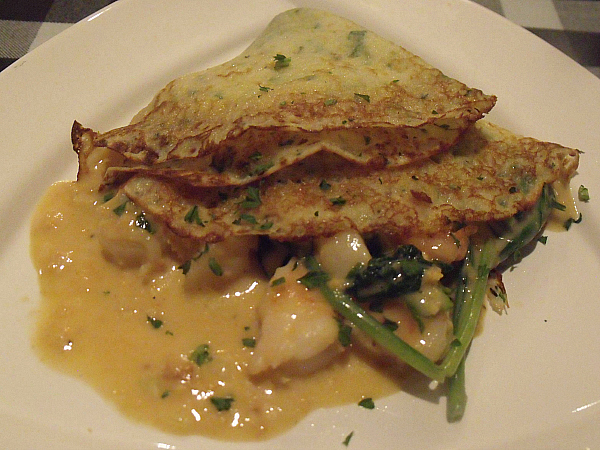 Petite Seafood Crepe
The crepe itself has herbs cooked in it. Inside are shrimp, scallops, spinach and a rich lobster sauce.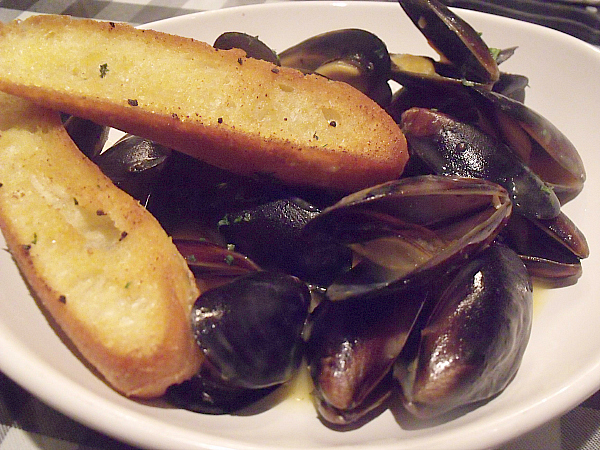 Mussels a la Mimi's
The mussels are steamed with white wine, herbs and garlic and served with French baguette croutons.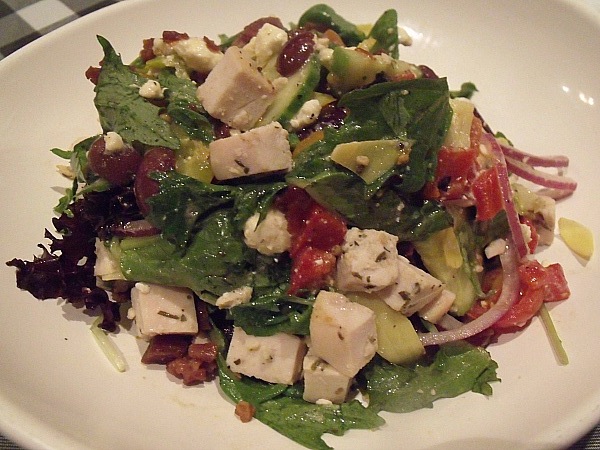 Mediterranean Salade with Herbes de Provence Chicken
There is a lot of goodness going on with this salad. It comes standard with the chicken and prosciutto, but can also be ordered without. When I asked Chef Katie what she recommended for vegetarians, this was one of her favorites. I thoroughly enjoyed it without meat (see photo on the top of the post) and a friend was happy with her meaty version.
Also in the salad are mixed greens, tomatoes, English cucumbers, Kalamata olives, roasted red peppers, red onions, artichoke hearts, peperoncinis and feta cheese. The dressing is a red wine shallot vinaigrette.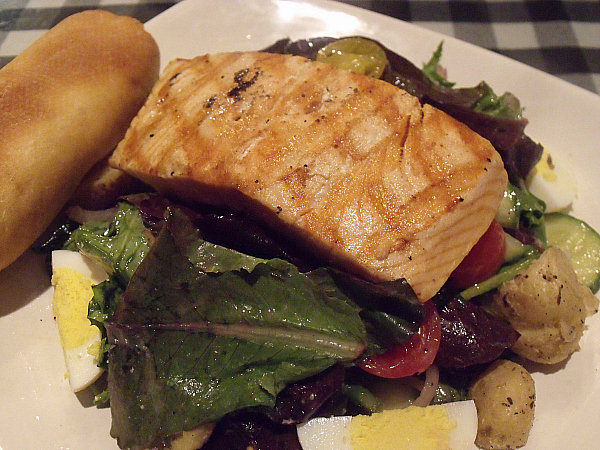 Grilled Salmon Salad Niçoise
This salad starts with potatoes and hardboiled egg on the bottom layer. The next layer is a mixed green salad with Kalamata olives, red onions, tomatoes, green beans and the red wine shallot vinaigrette. On top is a beautifully grilled piece of Atlantic salmon.
The new appetizers and salads are beautiful and delicious!