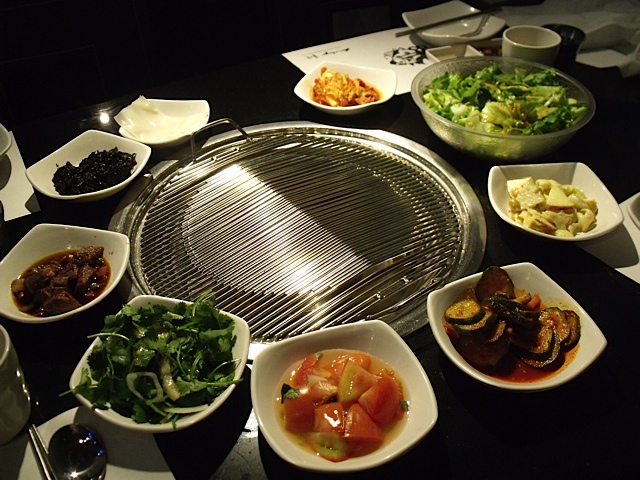 Moo Dae Po
All You Can Eat Korean BBQ
1725 S Nogales St.,
Ste 112, Rowland Heights,
CA 91748
Tel: (626) 964-3389
Mon – Thu: 11:00 am – 11:00 pm
Fri – Sat: 11:00 am – 12:00 am
Sun: 11:00 am – 11:00 pm
Thank you Moo Dae Po for the complimentary media event! I had a great time experiencing the restaurant. It's more than just a meal. It is an experience.
Those who know me may be wondering what a vegetarian is doing going to a Korean BBQ that specializes in fine cuts of meat that diners grill at the table. Soon after we arrived this huge platter of very red meat was delivered to our table. My son was thrilled at the sight of this.
I had done my research ahead of time and knew that there would also be vegetarian options available for me. The wait staff was very knowledgable and accommodating. I was obviously not the first vegetarian to eat there.
This vegetable bowl was delicious and huge. It came with assorted fresh vegetables, steamed rice and a tasty sauce with a kick. This would have been more than enough for a meal and leftovers by itself.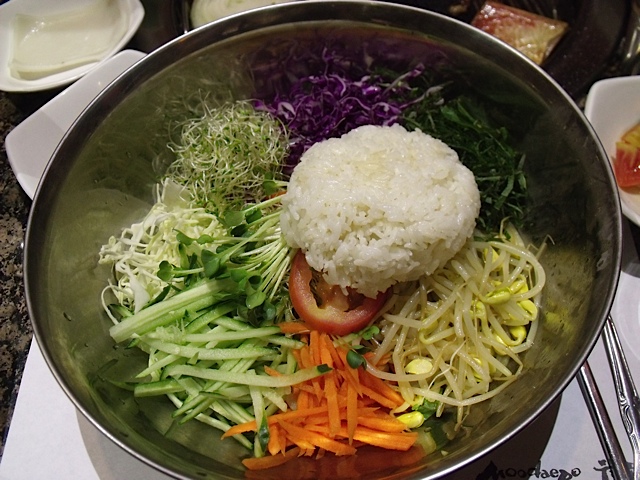 The meat eaters at my table had a great time grilling their meat. I had never met two of the other bloggers at my table, but we got to know each other quickly as we bonded over the grill and the shared dining experience. It's a great way to get to know new people or to have a good time with friends and family.
The staff answered all of our questions and gave us good tips for grilling. Each time the grill got messy someone came to replace it. Since it's all you can eat, my group tried many different cuts of meat from the menu – ribs, brisket, sirloin, baby octopus, chicken … They were even daring enough to try intestines, which turned out to be a favorite part of the meal.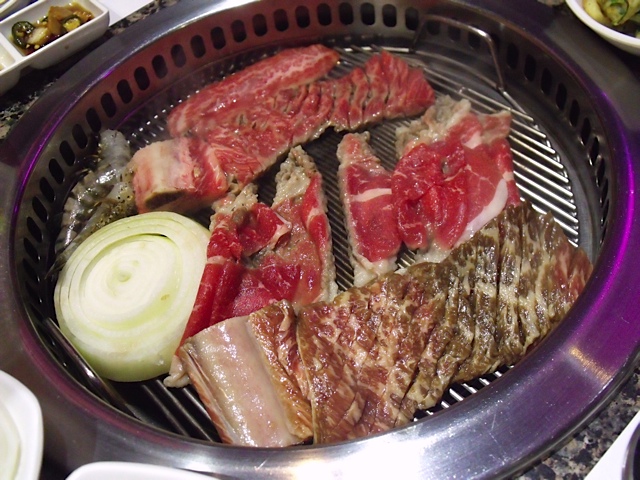 I also tried another vegetarian rice dish that may have been my favorite. It contained vegetables, a flavorful sauce and was topped with an egg. I can't remember what it was called and will have to find out the next time I'm there.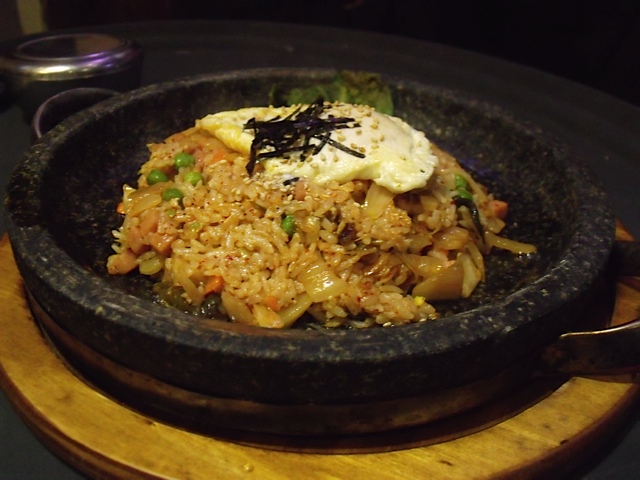 The prices are very reasonable – much more reasonable than I expected for an all you can eat meal made with fresh, high quality ingredients.
All you can eat lunch is priced at $13.99 for adults. At dinner there are several options to choose from depending upon which meats you'd like included – $16.99, $19.99, $24.99 and $34.99 per adult. The cheapest option does not include seafood. The pricier ones include seafood and additional premium meats. Whichever one you choose, there will be plenty of wonderful food.
The food, service and atmosphere were fabulous!
CONNECT – You can like Moo Dae Po of Rowland Heights on Facebook.