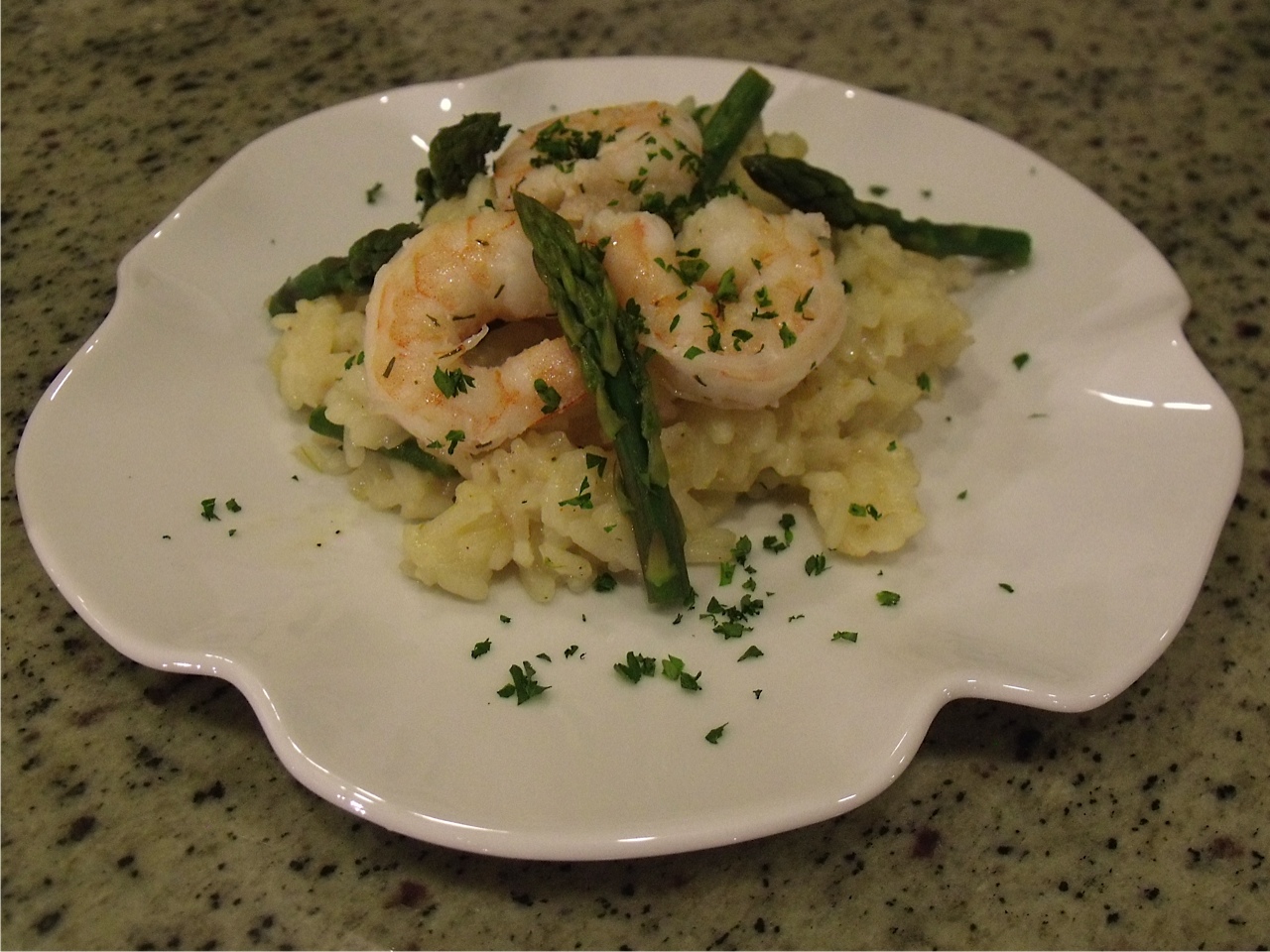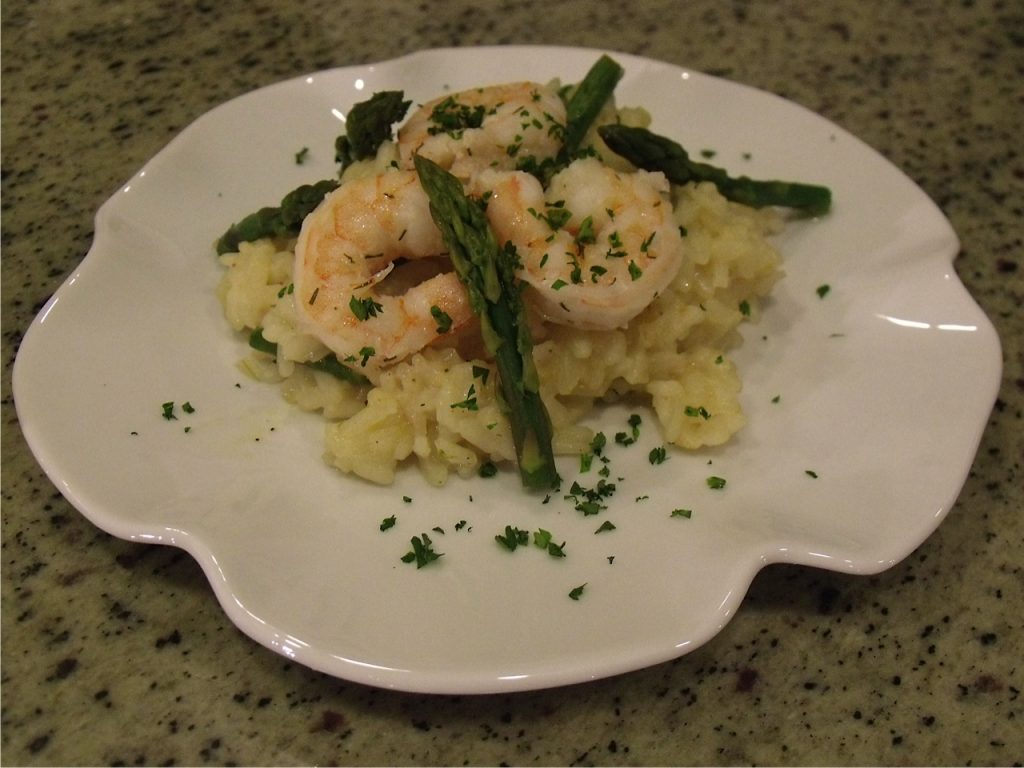 Doesn't this look delicious?!?!
The recipe is courtesy of Chef Jonna Talbott. She prepared it during a cooking event at Macy's South Coast Plaza Home Store in Costa Mesa, CA.
It was actually much easier to prepare than I expected. The key is in the stirring (lots of it) and in the tasting. Yes, she suggested tasting it frequently along the way to make sure the texture is just right!
Once you have the risotto techniques mastered, you can easily substitute other vegetables or make it with or without the shrimp or another meat.
Shrimp and Asparagus Risotto
Serves 4-6
Ingredients:
4 cups chicken broth
2 cups water
3/4 pound asparagus, trimmed and cut into 1″ pieces
1 small onion, finely chopped
4 T unsalted butter
1 1/4 cups Arborio rice
3/4 pound medium shrimp, peeled and deveined
1 T lemon zest
1T lemon juice
1/2 cup grated parmesan
2 T parsley, chopped
Instructions:
Bring broth and water to a simmer in a medium saucepan. Add asparagus and simmer, uncovered, until tender (3-4 minutes). Transfer asparagus to an ice bath to stop the cooking. Drain. Keep broth over low heat.
Cook onion in 2 T butter with 1/4 t salt in a 4-quart heavy saucepan over medium heat, stirring occasionally, until softened (5 minutes)
Add rice and cook, stirring constantly, 2-3 minutes until well coated. Add 1/4 cup broth and simmer, stirring constantly, until absorbed.
Stir in about a 1/2 cup of the broth mixture over medium heat. Simmer, stirring frequently, until absorbed. Continue adding broth, 1/2 cup at a time, stirring frequently and allowing each addition to be absorbed before adding the next, until rice is creamy and tender but still al dente, about 20 minutes.
Stir in asparagus, zest, lemon juice, remaining 2 T butter, parmesan, parsley. Add pepper to taste. Thin risotto with some of remaining broth, if necessary.
Stir in shrimp and cook until just cooked through, 2-3 minutes.