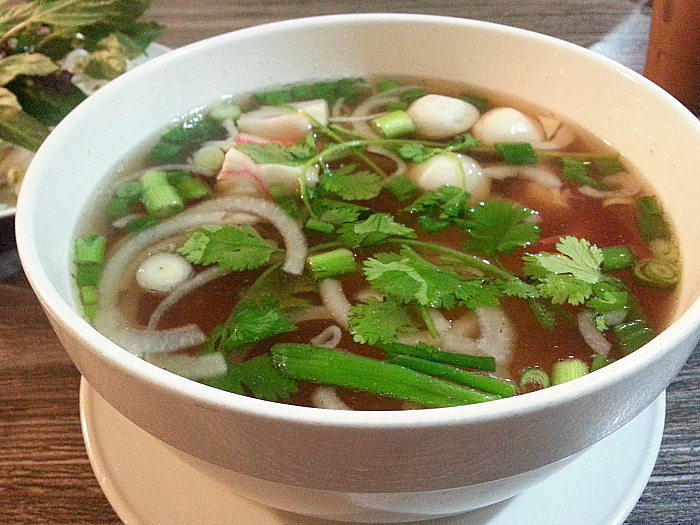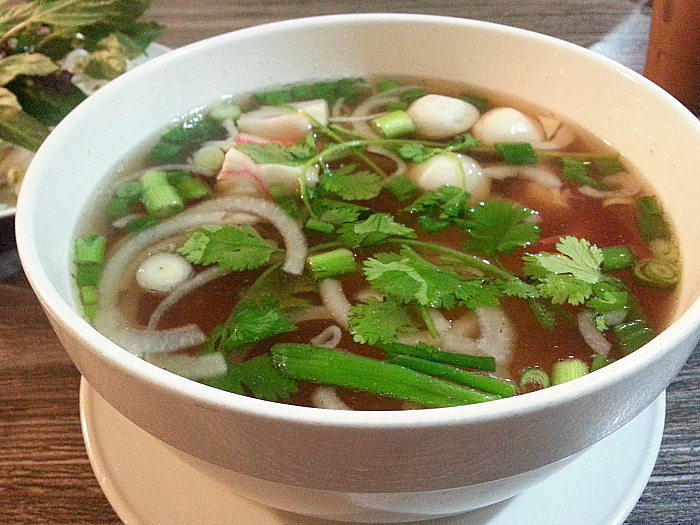 My Pho Orange, CA
My family loves Vietnamese food, so we have been to the My Pho Orange restaurant many times. It is conveniently located for use, but it's also really, really good.
Pho Vietnamese noodle soup is delicious, so it has become quite popular here in Southern California.
The soup consists of broth, rice noodles, herbs and sometimes meat or seafood. There are many different varieties and each one I've tried has been flavorful and filling.
On this visit to My Pho in Orange, my son ordered a seafood pho and I ordered vegetarian with a plain broth.
They arrived with cilantro and onion already in the bowl. We also got a plate of extra items, so that we could add in bean sprouts, fresh basil, lime wedges and chili sauce just before eating.
The vegetarian spring rolls were also good and much larger than I expected.
I enjoyed my iced Vietnamese coffee.
The menu is great for adventurous eaters and for those who are just trying Vietnamese food for the first time.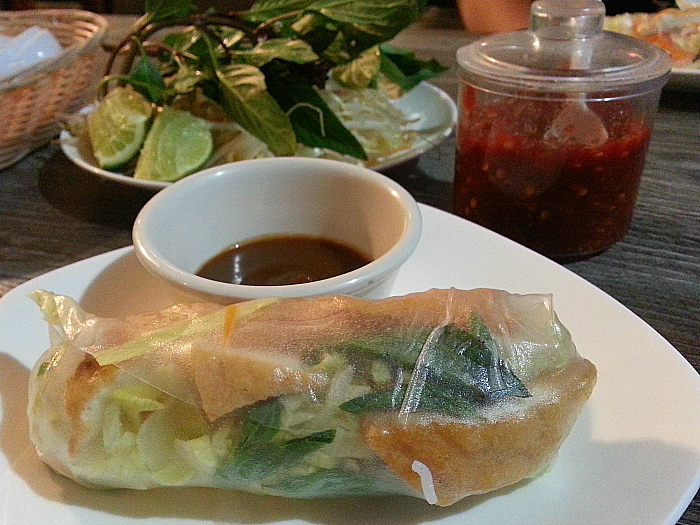 My Pho Vietnamese Restaurant
3426 E. Chapman Avenue
Orange, California 92869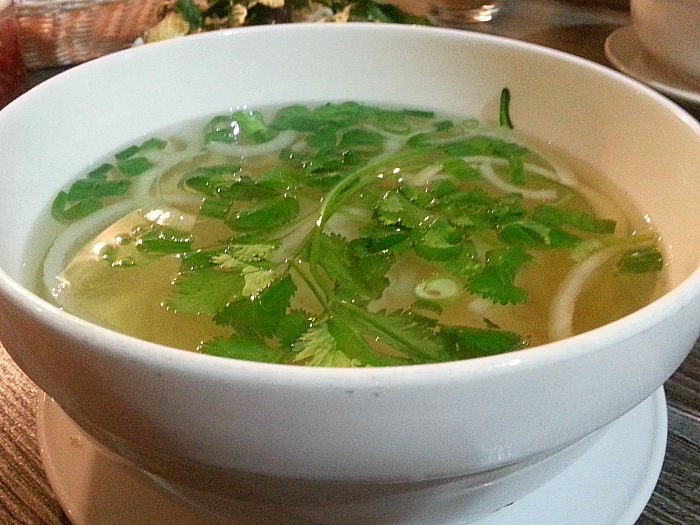 Check out my other restaurant reviews, so you can plan your next delicious adventure.
Take advantage of these California vacation deals, so you can save money and have a great time.