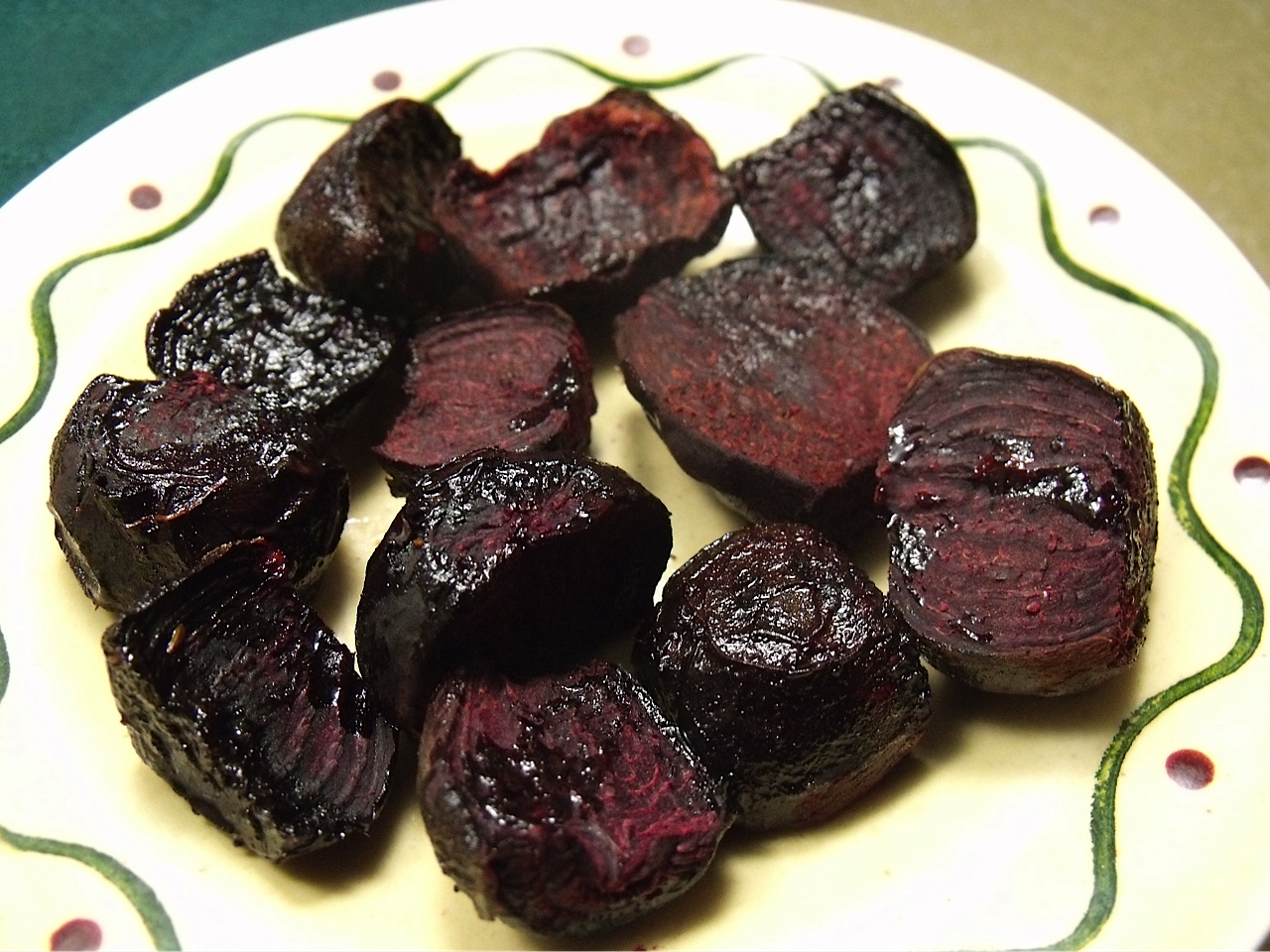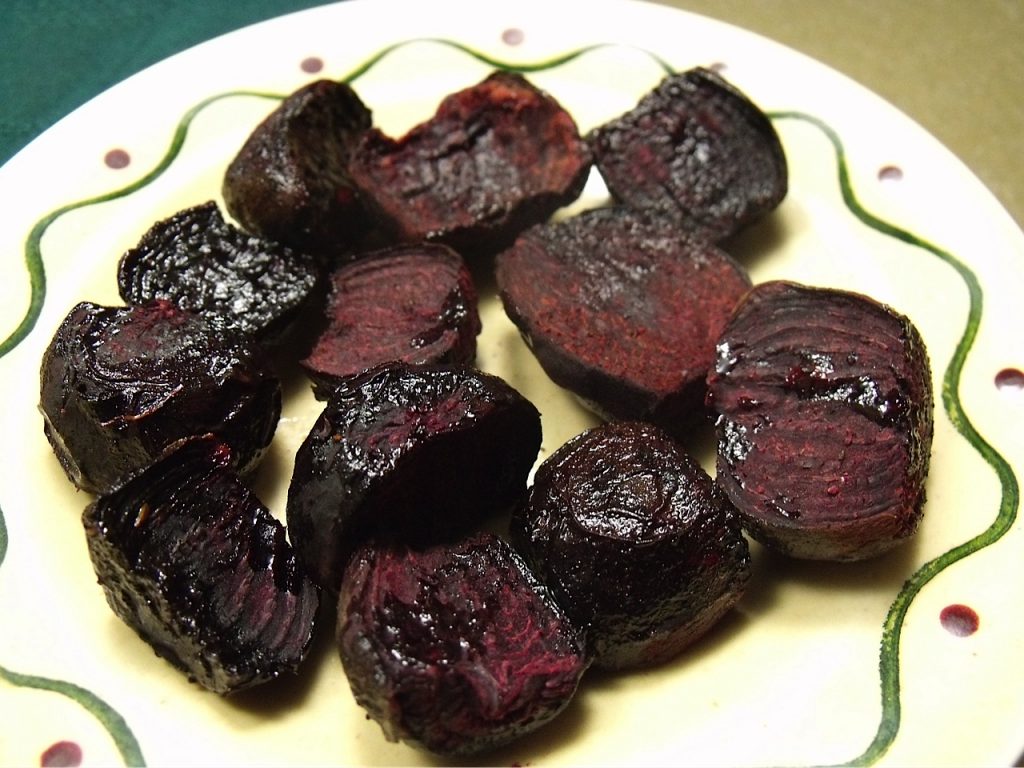 Beets just might be my favorite vegetable this season. I enjoy the roots and the greens. It's fun to get two totally different foods out of one vegetable. I've been eating beets steamed, in salads, in soup and roasted. This week I was excited to see that my favorite grocery store had beets on sale 6 bunches for 99 cents – yes, 6 whole bunches for 99 cents. Naturally, I had to buy 6. Now I'm wishing I had bought 12 or 18.
Roasted Beets
Ingredients:
Beets
Olive oil
Salt
Pepper
Instructions:
Pre-heat oven to 350º
Line baking pan with parchment paper.
Remove tops and bottoms of beets – greens can be saved for salad or steaming.
Cut beets into bite sized chunks and put in a single layer in the pan. Skin can be removed if you want, but my family loves these with the skin on.
Drizzle with olive oil and sprinkle with salt and pepper.
Roast for approx. 1 1/2 hours – time may vary depending upon the size of your beets.