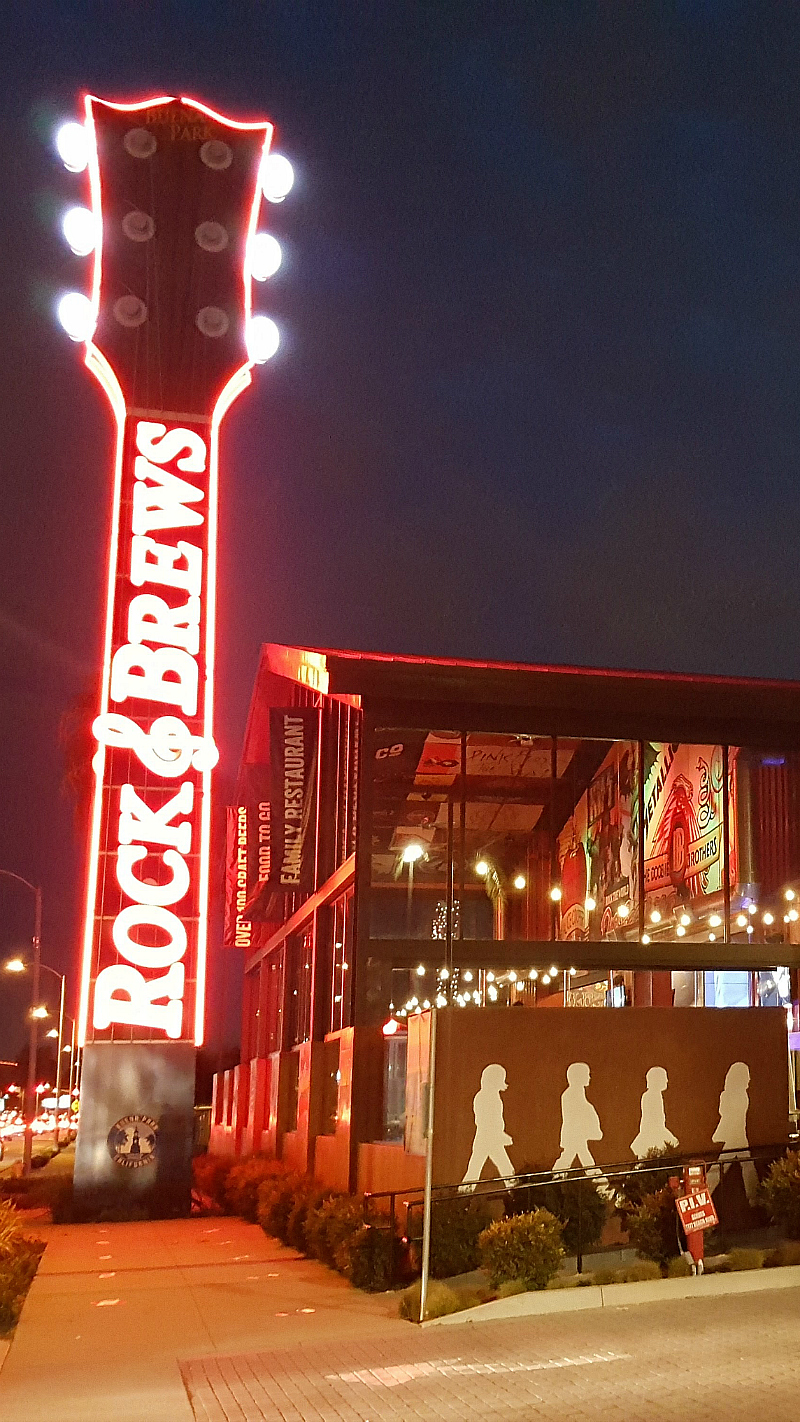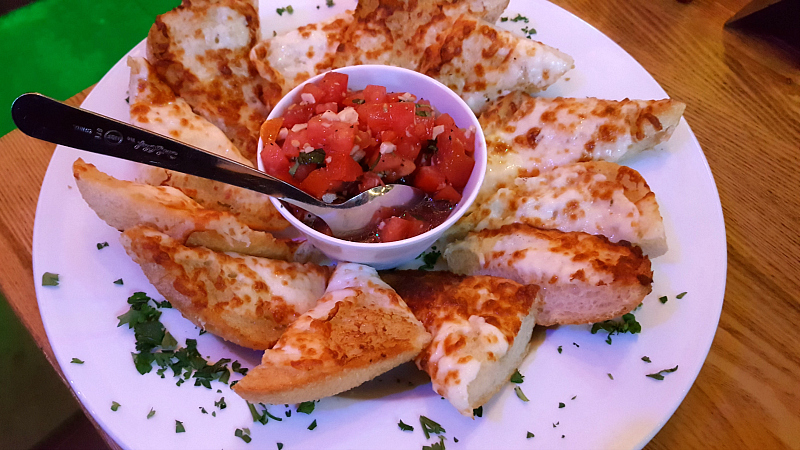 Dinner at Rock and Brews Buena Park is a fun experience and, also, the food and drinks are delicious.
The restaurant chain's owners include Paul Stanley and Gene Simmons of KISS. The decor and overall experience is definitely rock and roll, but it isn't just a touristy gimmick. Everything about it was great and I'll be happy to go back again, even when I'm not in 'tourist mode.'
We were there for dinner and caught the tail end of their happy hour food and drink specials. There were plenty of tasty vegetarian dishes for us to choose from and we ended up ordering too much. Those who eat meat and seafood will have an even bigger selection.
Outside is a dog friendly patio and play area for adults and kids. There is a lifeguard tower, sand, building bricks, giant games, corn hole and volley ball. A separate menu is available for well-behaved dogs who are dining outside.
Photo Gallery