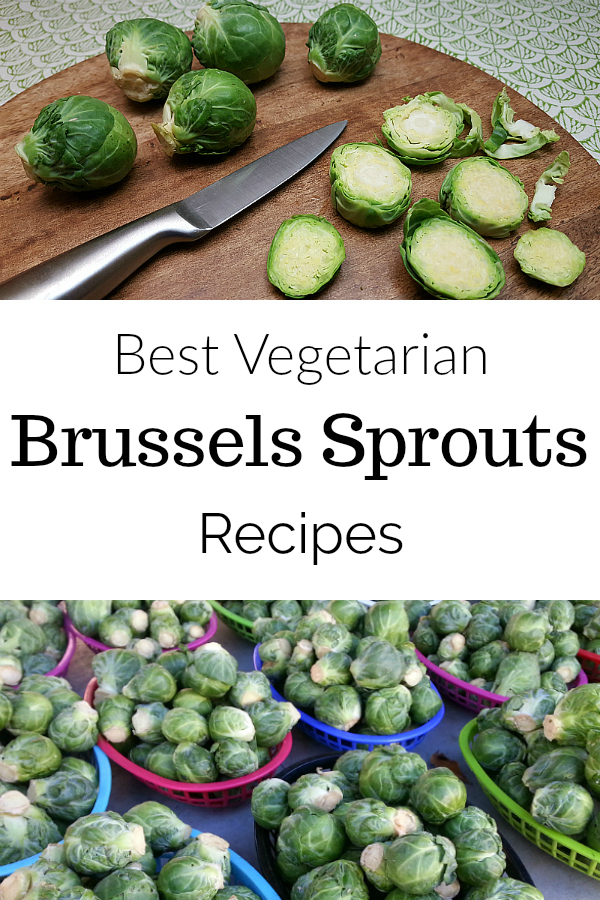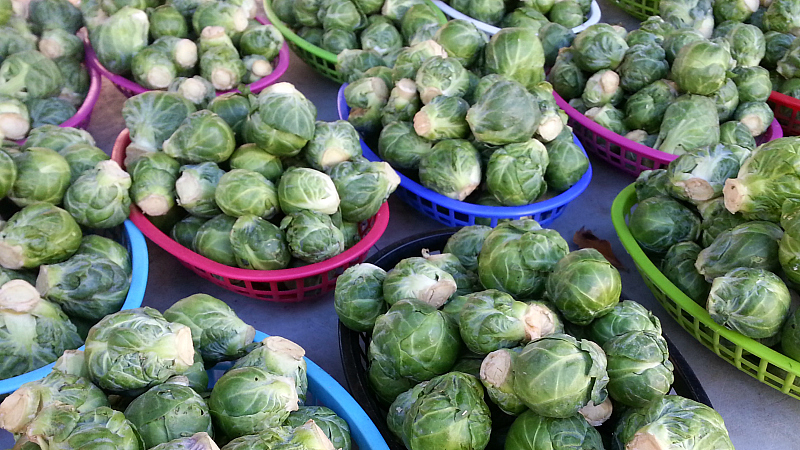 Vegetarian Brussels sprouts? Yes! I've put together a list of the best vegetarian Brussels sprouts recipes, so you can try them in a variety of ways.
Brussels sprouts are do taste good and they do not need to be served with bacon. The vegetable is in the same family as cabbage, but instead of one big cabbage you get a stalk filled with little sprouts.
I buy Brussels sprouts year round, but am especially happy when Fall comes around so I can get fresh, local Brussels sprouts or a whole stalk of them at the farmer's market.
The main nutritional benefits of Brussels sprouts are fiber, Vitamin C, Vitamin A, Vitamin B-6 and potassium. I'm happy that they are good for me, but mostly just enjoy them for their taste and texture.
Fortunately, my family likes Brussels sprouts as much as I do, so I cook them often!
Check out the food blogger recipe round up below, so you can get inspired to eat more Brussels sprouts.
Best Vegetarian Brussels Sprouts Recipes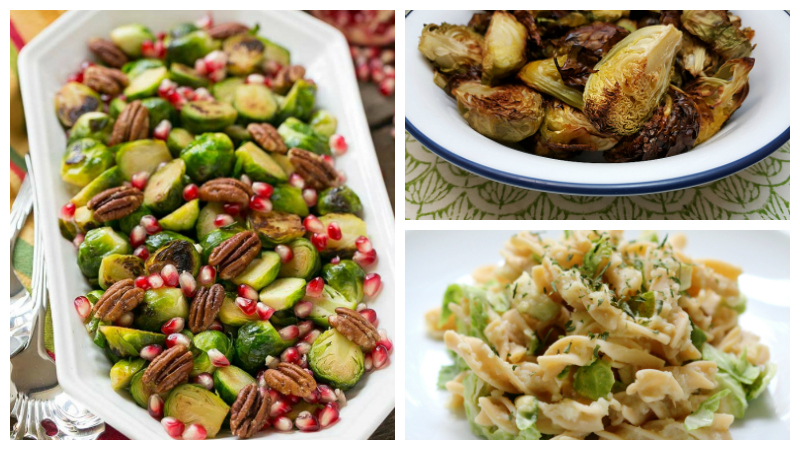 Roasted Brussels Sprouts on The Stalk from Mama Likes To Cook
Baked Brussels Sprouts Cheese Spinach Bites from My Gorgeous Kitchen
Balsamic Glazed Brussels Sprouts from Taste and See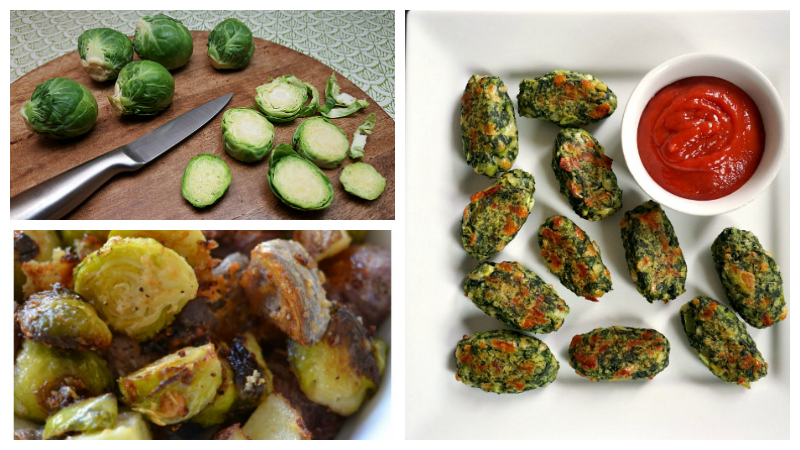 Pomegranate Pecan Brussels Sprouts from Dinner at The Zoo
Maple Roasted Brussels Sprouts from Mama Likes To Cook
Spicy Brussels Sprouts Chips from I Heart Vegetables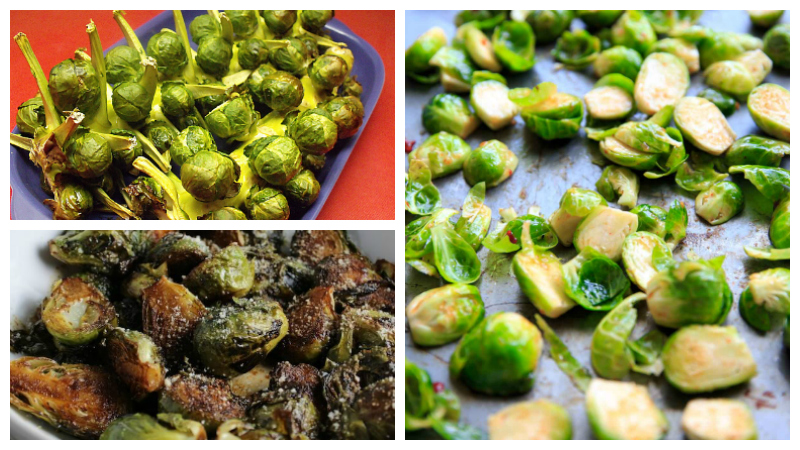 Pasta Alfredo with Shaved Brussels Sprouts from Strength and Sunshine
Warm and Cheesy Brussels Sprouts Dip from Mama Likes To Cook
Shaved Brussels Sprouts with Spinach and Lemon from I Heart Vegetables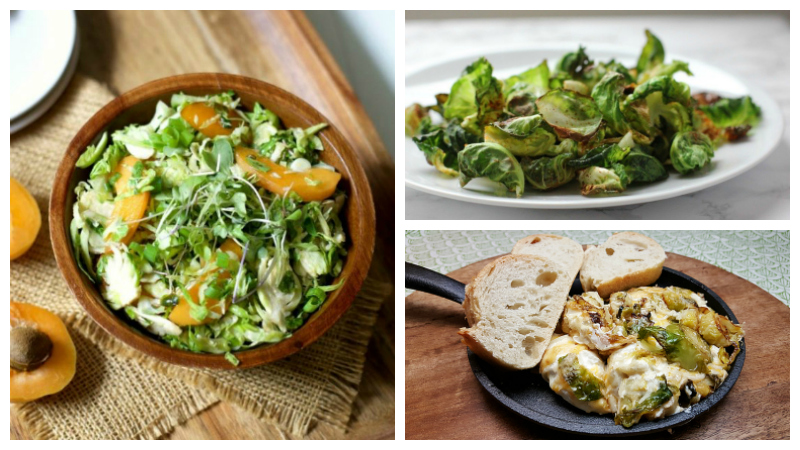 Bang Bang Brussels Sprouts from Trial and Eater
Shaved Brussels Sprouts Salad from Fearless Dining
Mashed Potato Crusted Butternut Squash, Brussels Sprouts and Tofu Pie from Healthy Slow Cooking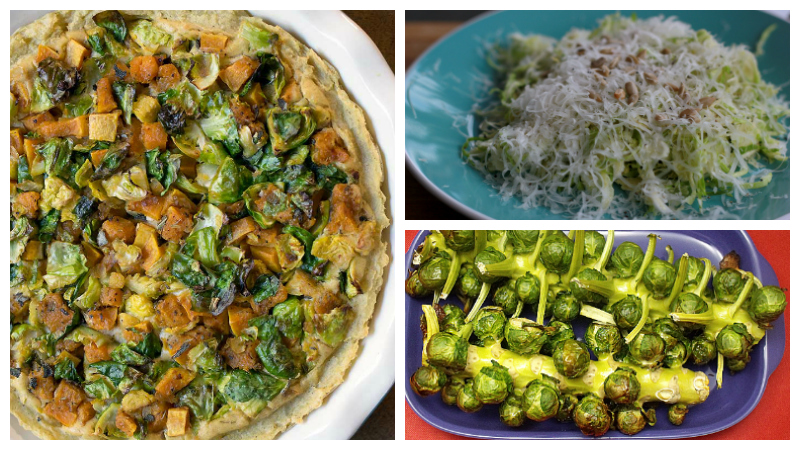 Brussels Sprouts with Asiago Cheese from Mama Likes To Cook
Crispy Parmesan Potatoes and Brussels Sprouts from Small Town Woman
Which one of these amazing recipes will you try first?