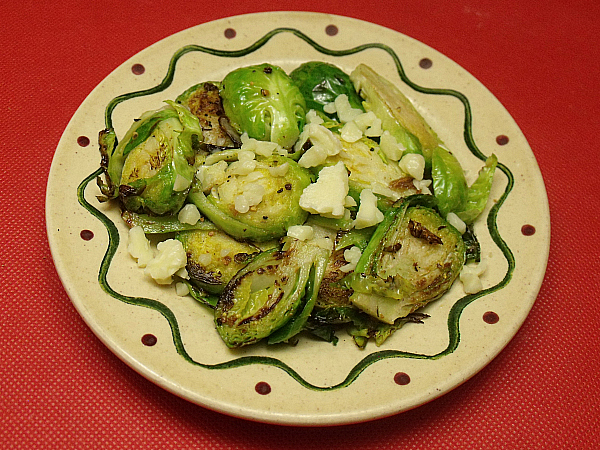 Brussels Sprouts are a favorite in my family. When they are in season, I tend to buy a lot of them. Usually, the kids want me to steam them until they are extra soft and top them with a bit of butter. I've tried cooking them a variety of ways, but that's how they usually request them. A few weeks ago, I tried something different and we just may have a new favorite in the house.
The flavor of the Asiago Cheese works well with this dish, but you can substitute another hard cheese with a bite if you'd like.
Brussels Sprouts with Asiago Cheese
Ingredients:
Brussels Sprouts
Olive Oil
Lemon Pepper
Asiago Cheese
Instructions:
Trim sprouts and slice them length wise (about 3-5 pieces per sprout depending on size).
Heat a few tablespoons of oil in a skillet. When hot, add sprouts. Cook for a few minutes until sides are browned and sprouts are tender.
Mix in lemon pepper and top with crumbled or grated cheese.