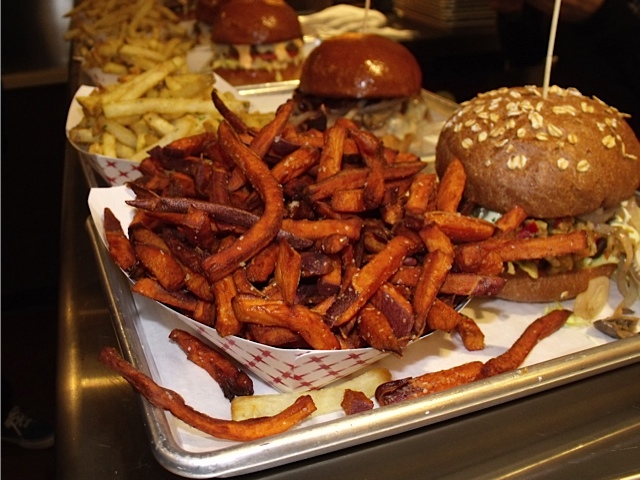 Rounds Premium Burgers
885 S. Indian Hill Blvd.
Claremont, CA 91711
Open Daily 11 am – 10 pm
I've been hearing a lot of good things about Rounds Burgers restaurants and their food truck. Burger places are not usually my first choice, since I'm a vegetarian but when I heard about Round's veggie burger I knew I had to try it. The veggie patty is house-made from fresh ingredients, so it's very different than the typical frozen patty that most restaurants serve.
The burger in the photo below is my vegetarian Build Your Own Round creation. I chose a fresh wheat bun and added pesto mayo, shredded lettuce, grilled onions, sautéed mushrooms and imported Swiss cheese.
It was fantastic!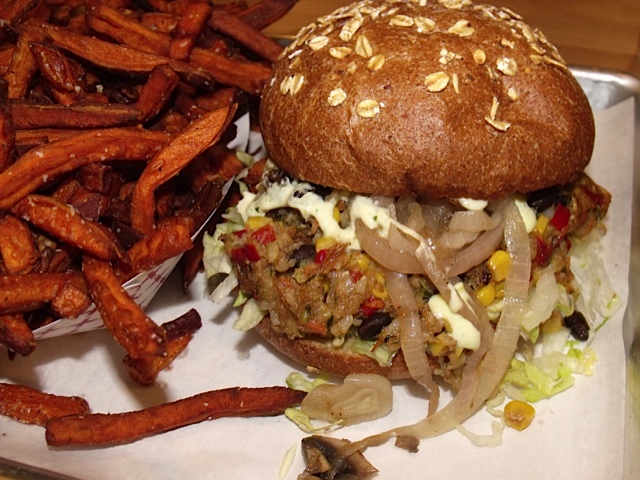 I always enjoy going out with blogger friends. It's nice to be with others who like to order an assortment of food for sharing and who take lots of photographs before eating.
Rounds is a great option for meat eaters and vegetarians. Service was good at the Claremont location. Staff was friendly and able to answer questions. The food was delicious and portions were big.