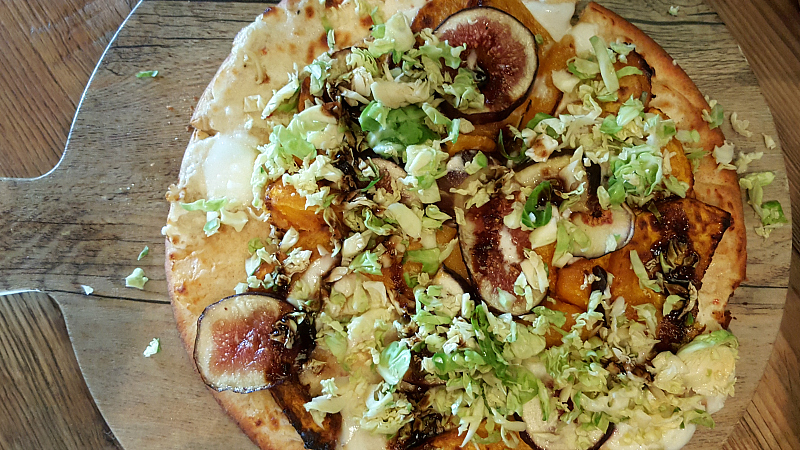 Did you know that there are two Greenleaf Gourmet Chophouse restaurants in Costa Mesa? I had been to the one on 17th Street near the ocean, but this was my first time at the one at SoCo, just off the 405 Freeway north of South Coast Plaza. This location is a little smaller than the other, but has the same great food and comfortable decor.
The regular menu includes healthful salads, sandwiches, burgers, pizza and other entrees and sides. They also have a seasonal Fall menu. It's all prepared fresh to order using the type of ingredients that I use when I cook for myself at home.
The Fall pizza was my first choice. I placed my order after making sure that it was vegetarian and didn't contain any of my allergens. It had butternut squash, figs and Brussels sprouts on top. The flavors were delicious and satisfying. My friend had a salad from the Fall menu that was also filled with fresh ingredients in a variety of tastes and textures.
We were there at lunch time on a weekday. There was a little line to wait to place our orders, but the food arrived quickly and service was friendly. They have tables inside and outside on a patio.
The Fall menu was great!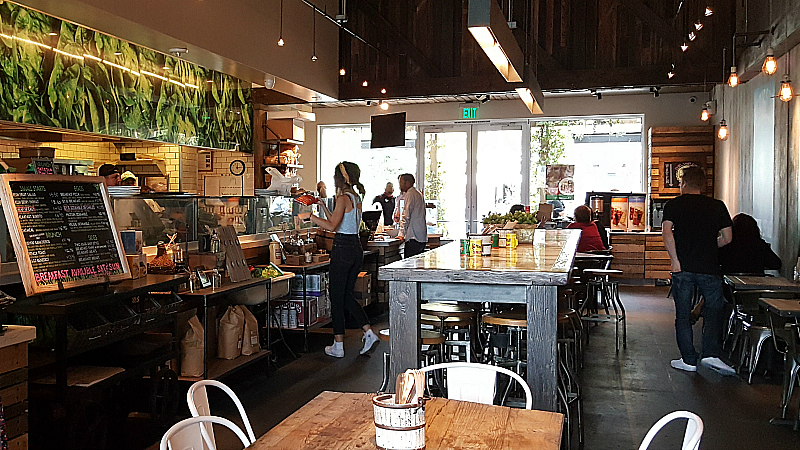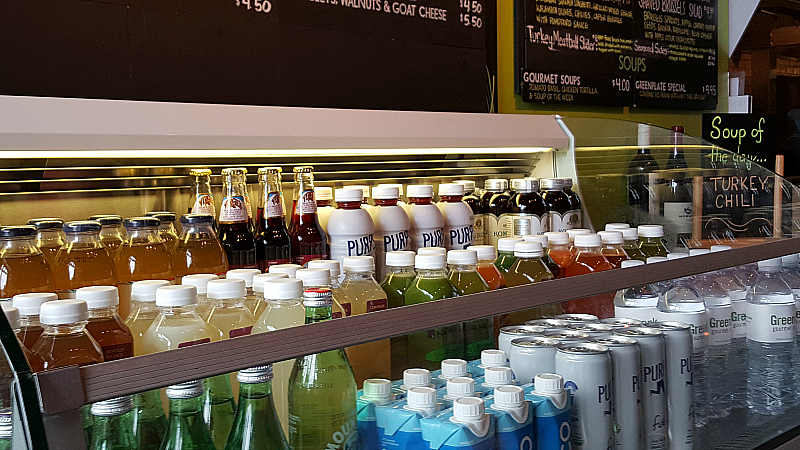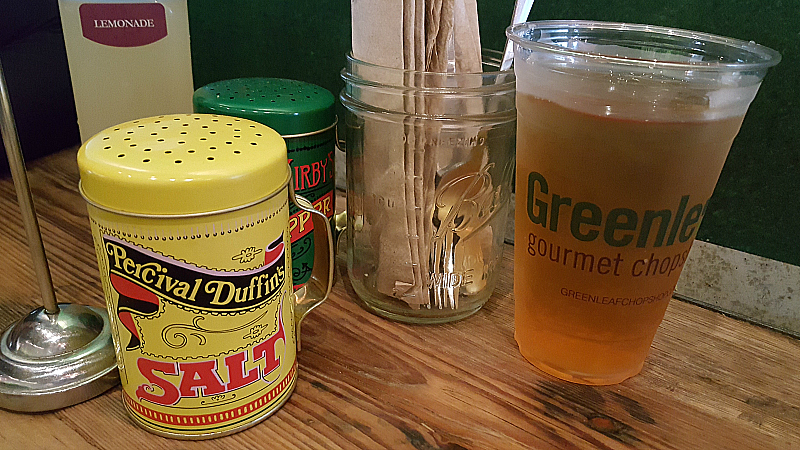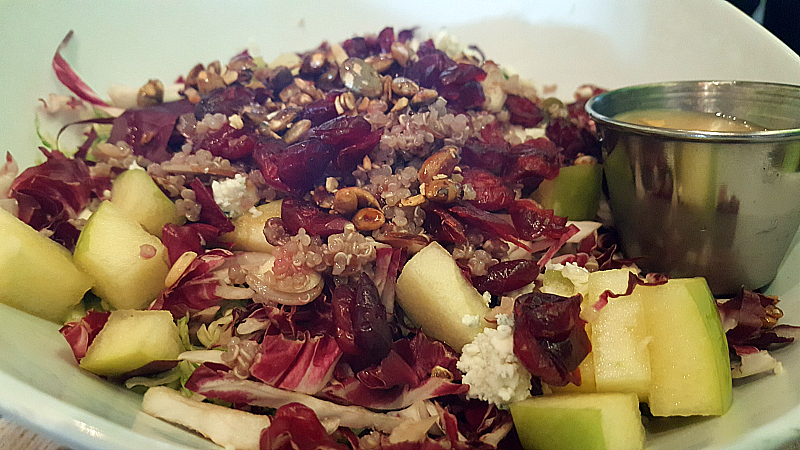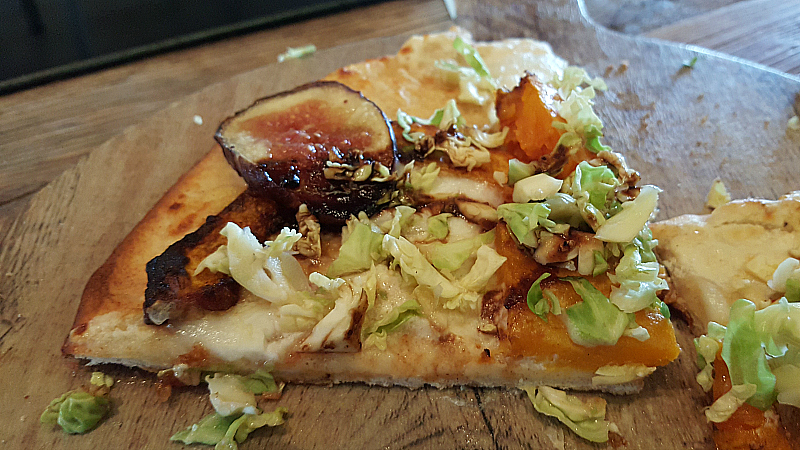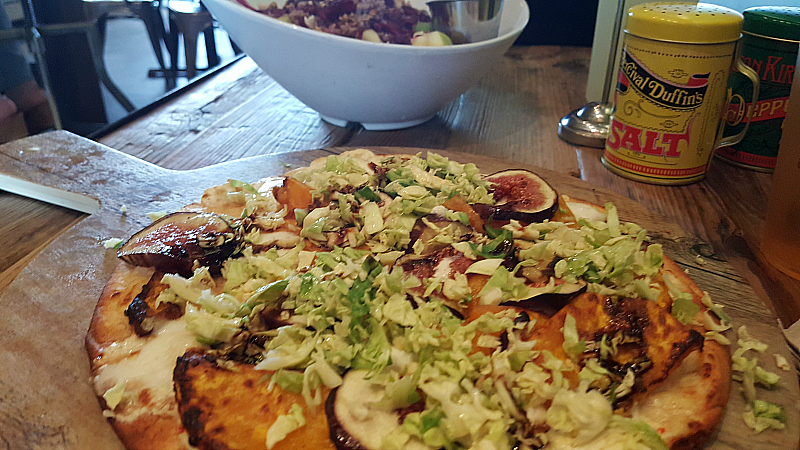 Greenleaf Gourmet Chophouse
SoCo
3321 Hyland Avenue
Costa Mesa, CA 92626