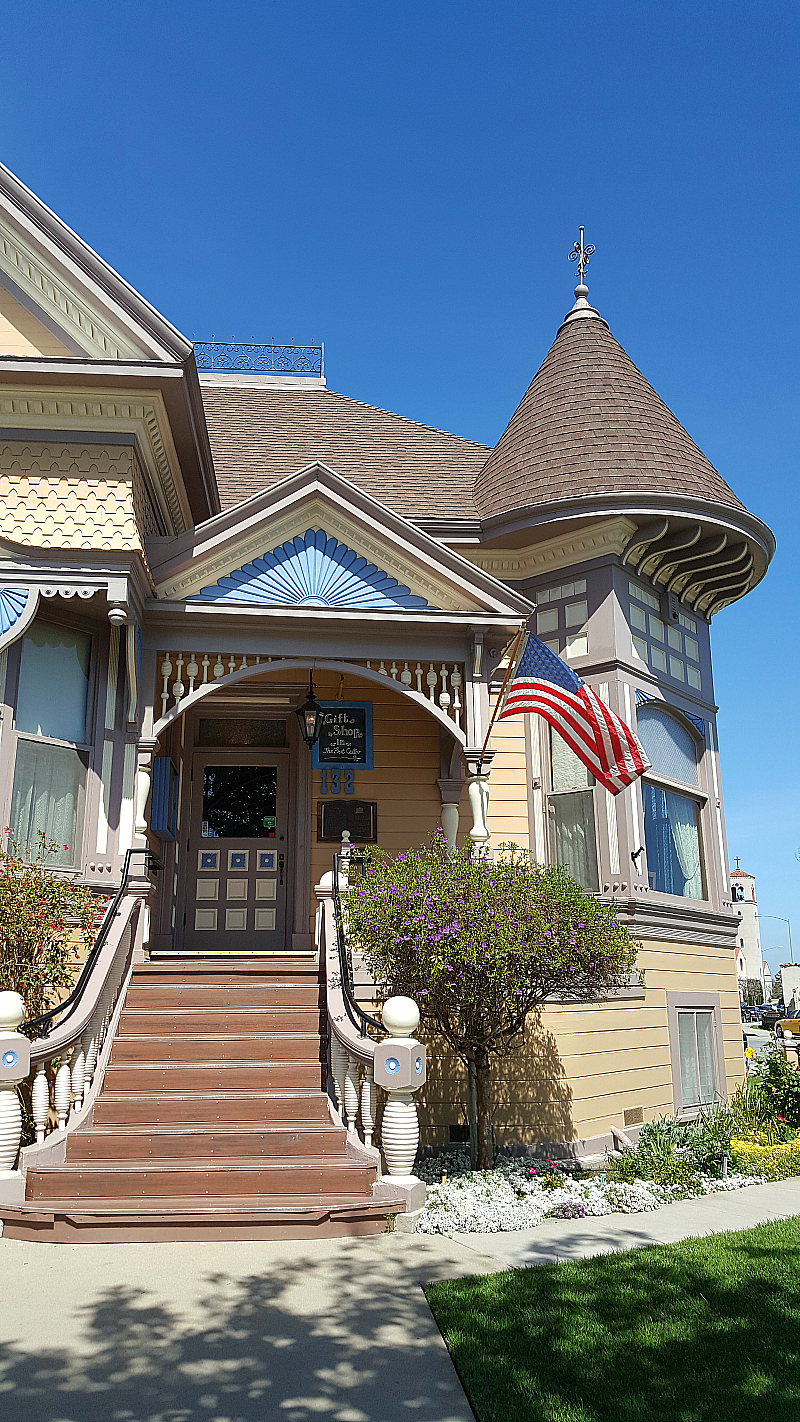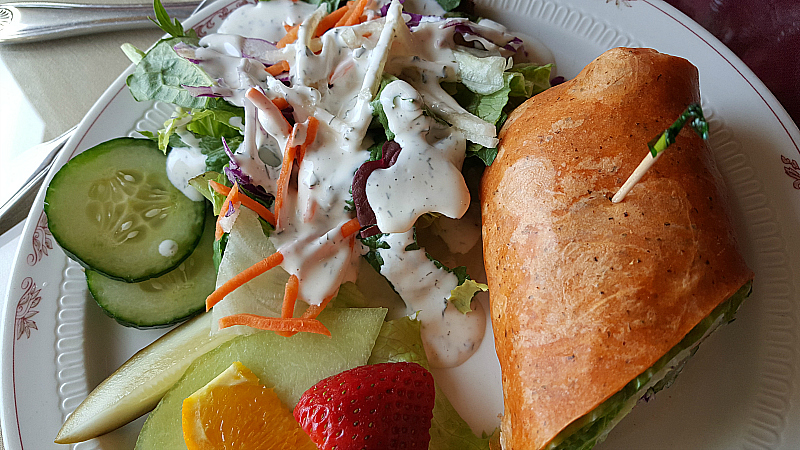 The Steinbeck House Restaurant is a fun step back in time! This is the beautiful old Victorian home in Salinas where John Steinbeck was born and where he spent his childhood.
The home was purchased by a non-profit group of industrious women who lovingly restored the home. There are a few regular employees, but the house and restaurant are mainly staffed by volunteers.
There is Steinbeck family memorabilia throughout the house and volunteers were happy to share entertaining stories about life in the Steinbeck household.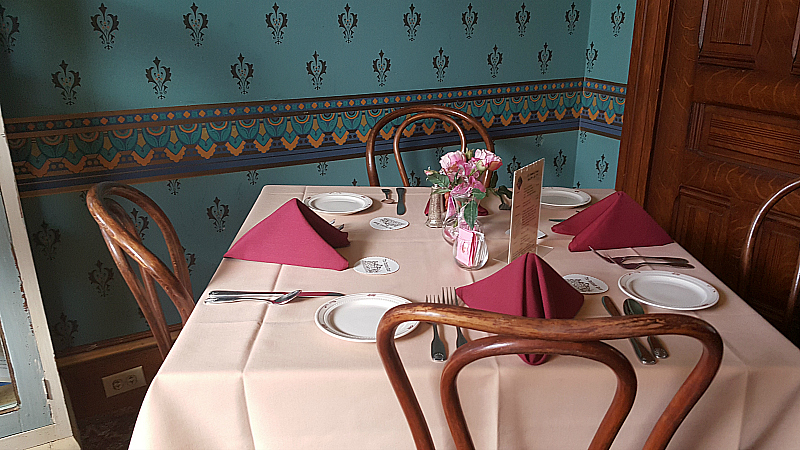 The restaurant is open for lunch each Tuesday through Sunday. They also hold special events including holiday teas and prix fixe dinners periodically.
You can check for a current schedule on their website. It wasn't too crowded when I was there, but I'd recommend reservations if you'll need a large table for a group.
My table by the front window was the perfect spot to enjoy the atmosphere of the restaurant and the blue skies outside.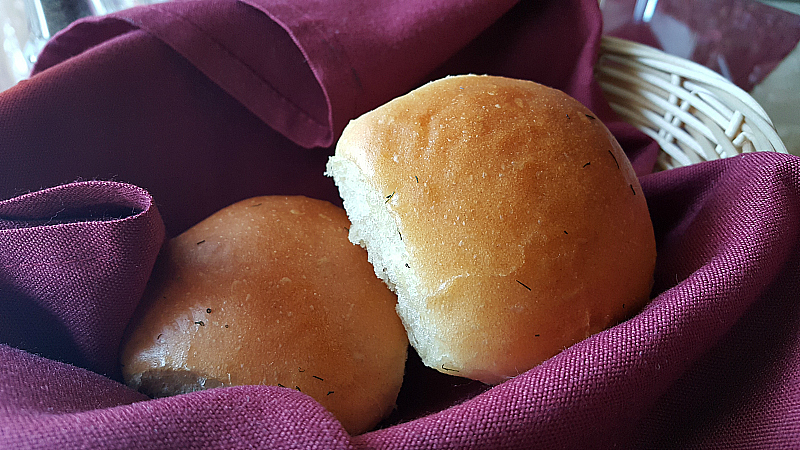 The lunch menu had a nice assortment of choices.
Some items remain constant and others change to take advantage of the abundance of local produce grown in the area. Rolls are baked fresh each day.
Brie Grilled Cheese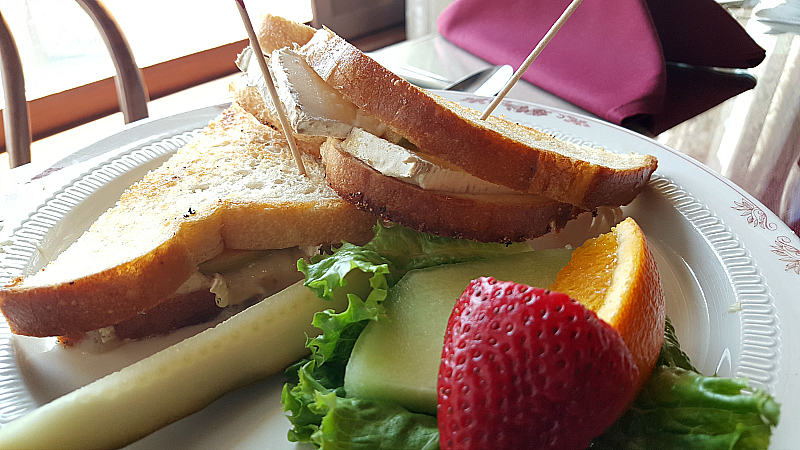 We had our choice of quiche, sandwiches, salads or soup.
Some of the dishes seemed to be a throw back to the Victorian era, others were from the 1970's when the restaurant first opened and others were very 2017. It was a good assortment that people of all ages can enjoy.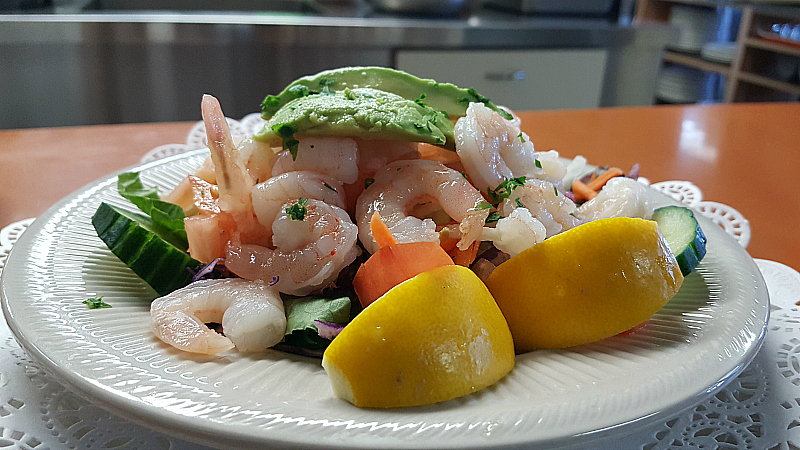 I was happy to find vegetarian options on the menu.
My grilled cheese sandwich made with brie and apple slices was good, and the veggie wrap sandwich also looked great.
Veggie Wrap Sandwich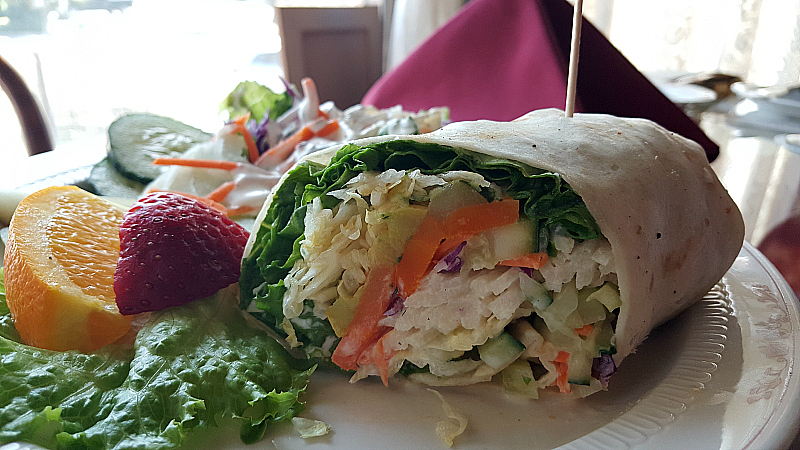 I was told to save room for dessert and I'm glad I did. Creme Brulee is the specialty of the house, but the Frozen Chocolate Charlotte caught my eye.
I hadn't heard of this dessert before, so I looked it up on Google while I was waiting. This isn't an exact replica of the original Frozen Charlotte, but it does have significance for the time period in which John Steinbeck lived in this house.
If you like creepy Victorian tales that parents told to frighten their children into behaving, Google "Frozen Charlotte."
If you just just enjoy tasty chocolate treats, skip Google and know that this dessert was a good as it looks!
Frozen Charlotte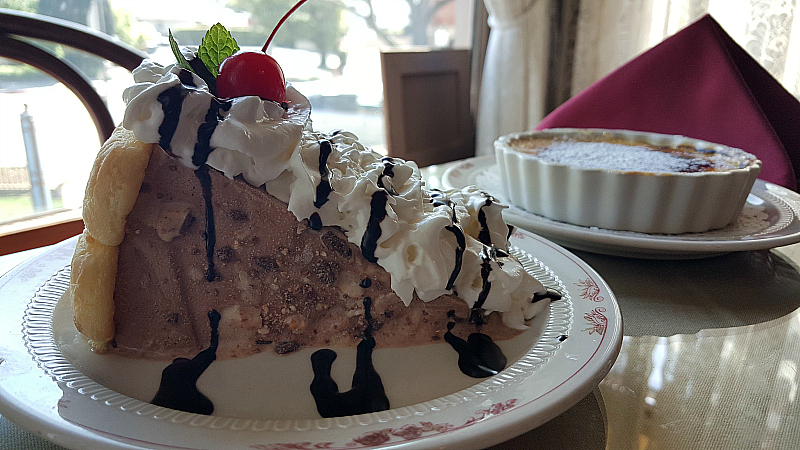 The Steinbeck House
132 Central Avenue
Salinas, CA 93901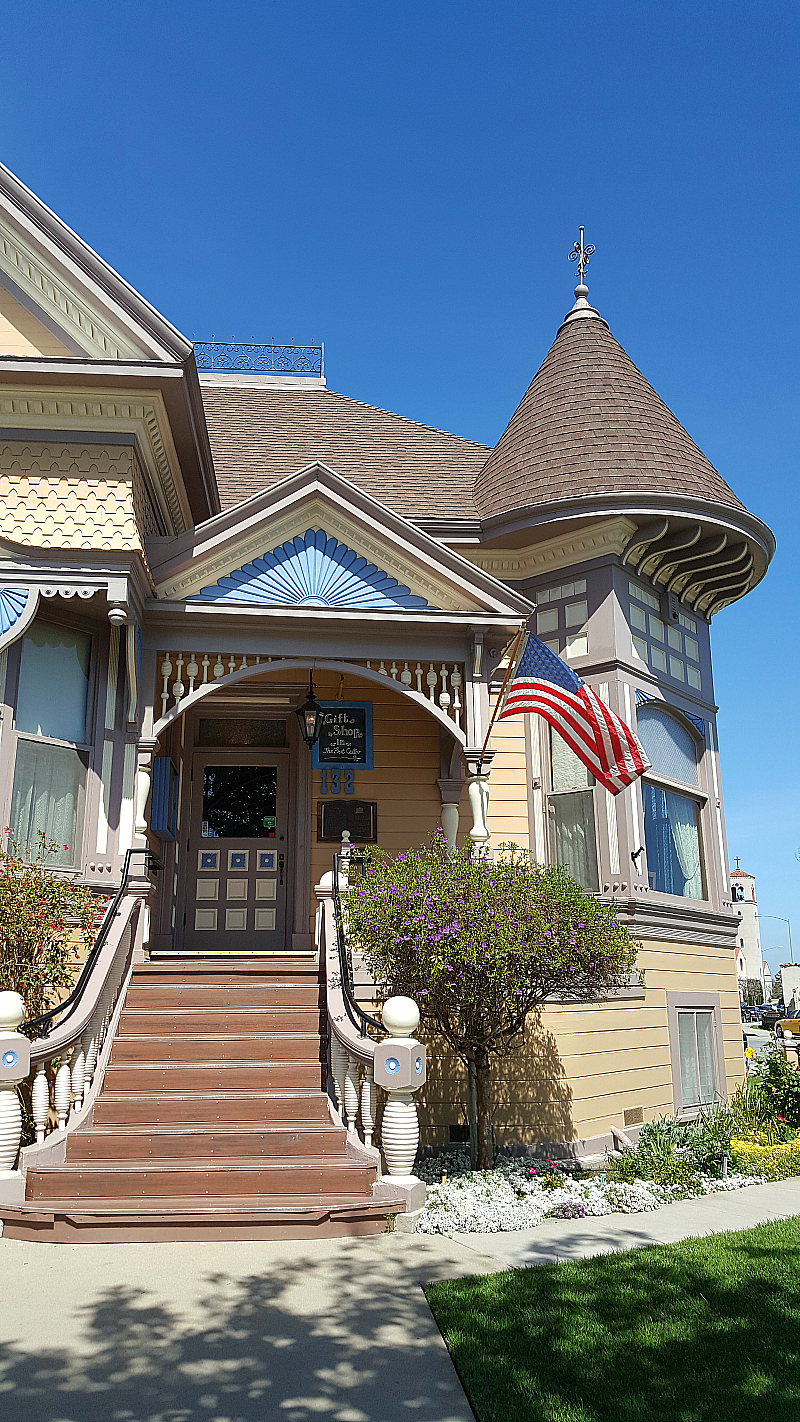 Check out my other food travel articles, so you can plan your next adventure. Then, take advantage of these great Monterey County hotel deals.