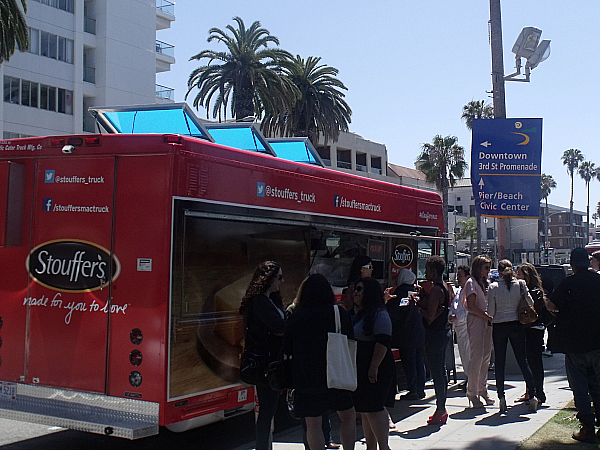 The Stouffer's Food Truck made a special stop in Santa Monica this week!
It was an absolutely gorgeous day to be outside in the Southern California sun. The truck parked on Ocean Avenue near Santa Monica Blvd. The skies were blue and the view of the Pacific and Santa Monica Pier were stunning. It was a lovely day for a comfort food lunch.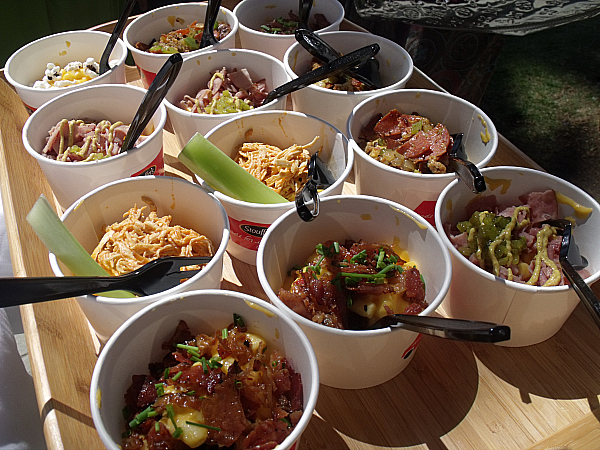 As you can see, this was not your ordinary, plain macaroni and cheese. Chef Vendome added unique and interesting toppings to 'regular' Stouffer's Mac & Cheese turning it into something out of the ordinary.
Others enjoyed their pasta with meaty toppings, including Buffalo Chicken. They had a vegetarian option with popcorn on top.
I discovered that when it comes to mac and cheese, I'm a purist and prefer mine plain. With other foods, I tend to be adventurous but didn't need anything extra added to the Stouffer's.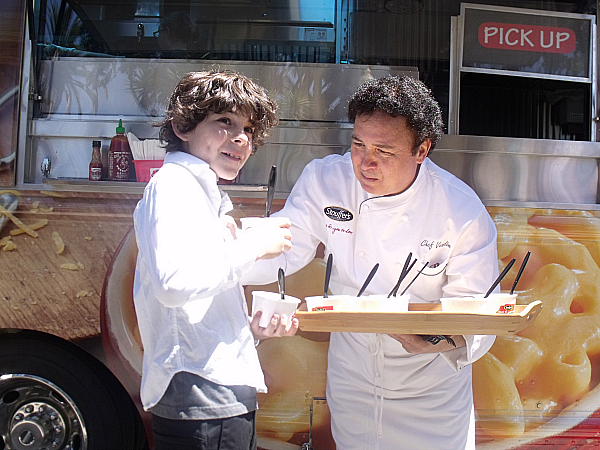 A special guest showed up to get some lunch from the food truck – Emjay Anthony. He is one of the stars of the new movie Chef that is being released on May 9th. The rated R movie is about a chef, a food blogger, divorced parents and a food truck. 10 year old Emjay plays the son of the chef.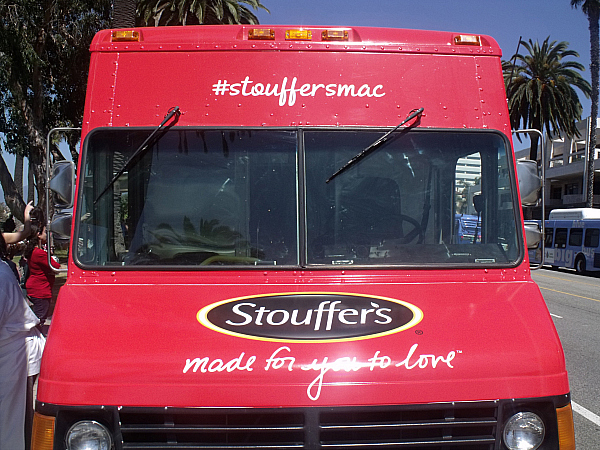 How do you like to eat your mac and cheese?
Do you prefer it plain or do you like to get wild and crazy with the toppings?