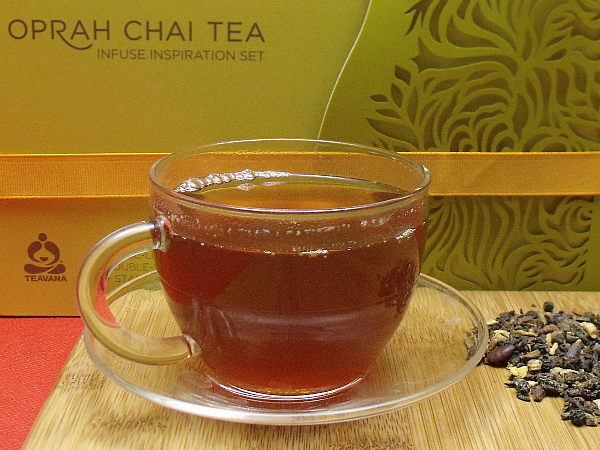 Oprah fans know that she loves her daily tea drinking ritual. It's a wonderful way to take a break, pause and reflect. Whether you prefer your tea in the morning, afternoon or evening, it can be a lovely experience that is good for the soul.
A wonderful new chai tea has been created as a partnership between Starbucks / Teavana and Oprah. Proceeds from each sale will be donated to the Oprah Winfrey Leadership Academy Foundation.
Beginning April 29th, you'll be able to purchase Oprah Chai Tea Latte's, gift sets and loose leaf tea at Starbucks and Teavana locations nationwide. I had the pleasure of trying out the tea prior to the launch at a Starbucks in Hollywood and also have a gift set that I've been enjoying at home.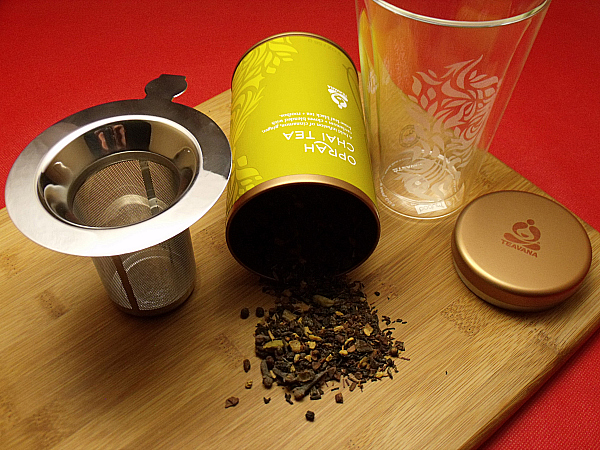 This chai is good.
Very good.
It is similar to other chais that I've had, but really is superior. The flavors are strong and expertly blended. They don't use fillers. Each ingredient is potent and combined in just the right proportion.
Oprah didn't just put her name on the label. She actually participated in the creation of the blend and made sure that it was up to her high standards. She helped them craft a full bodied tea that is a real treat.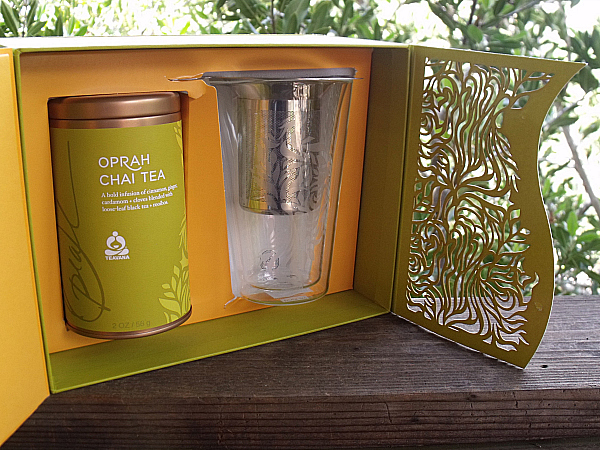 I usually add honey or sugar to my tea. My first taste of the Oprah Chai was as a hot tea. I was surprised when I learned that there was no added sweetener. The cinnamon and other spices give it a naturally sweet taste that is full of flavor. I didn't miss the sweetener at all.
Some caffeine is naturally present in the tea, but there is significantly less than in my usual coffee. The spices, including ginger, make me feel energized and clear headed without a high dose of caffeine.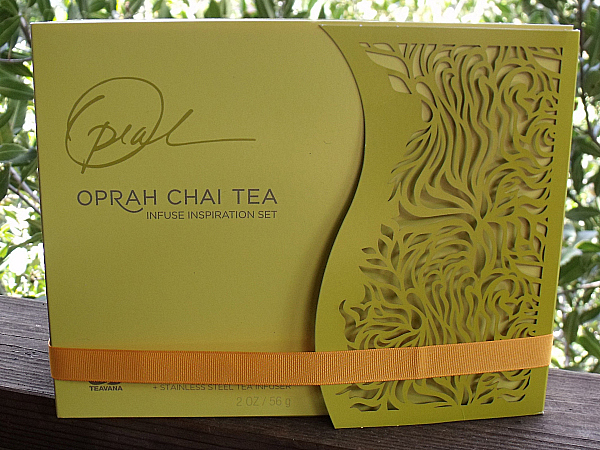 The beautifully packaged gift set includes Oprah Chai in a reusable tin tea container, a double wall glass tumbler and a stainless steel tea filter. The filter makes it convenient to brew loose leave tea without a mess. This would be an excellent gift for Mother's Day.
Oprah Chai Tea is fantastic whether you brew it yourself at home or order it at Starbucks or Teavana. And it somehow tastes even better knowing that each purchase results in a charitable donation.