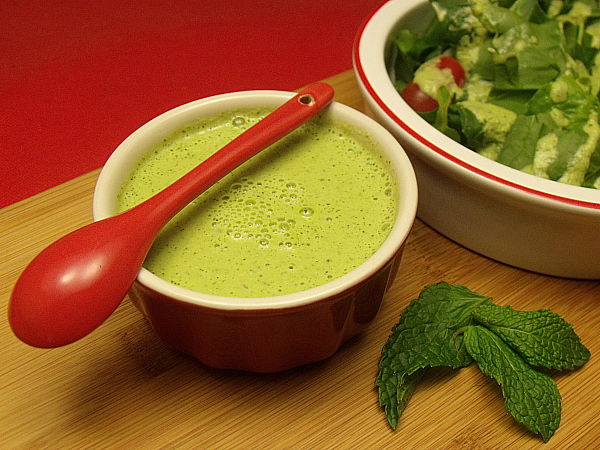 This creamy salad dressing doesn't actually contain cream and is vegan. The ingredients get a creamy texture when blended without adding any dairy. The dressing has a mild and refreshing flavor and is great for a light, Summer salad.
Creamy Cucumber Mint Salad Dressing
Ingredients:
2 Persian Cucumbers
1/2 cup Olive Oil
1/4 cup Cider Vinegar
1/2 cup Fresh Mint Leaves
Instructions:
Cut cucumbers into a few pieces. Place all ingredients in a blender.
Blend briefly until creamy. Chill and serve.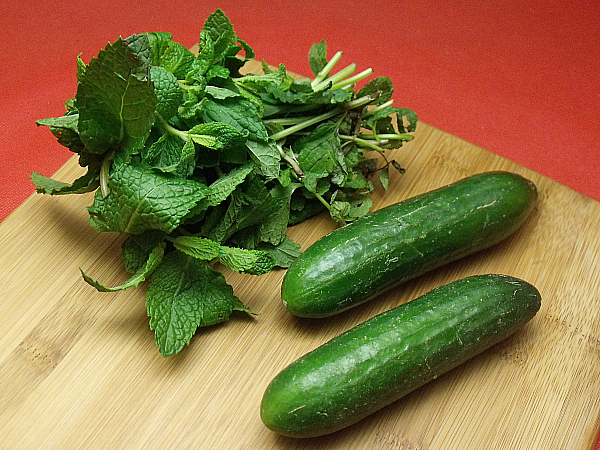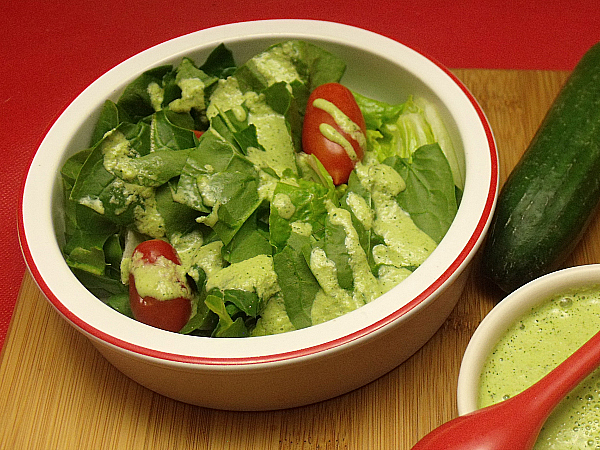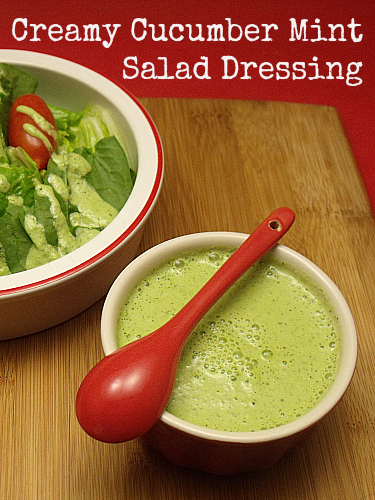 More from Mama Likes To Cook
Check out my salad recipes, so you can get more delicious inspiration.
Following are some of my favorite salad recipes:
Then take a look at the rest of my vegetarian recipes, so you can have even more delicious fun in the kitchen!