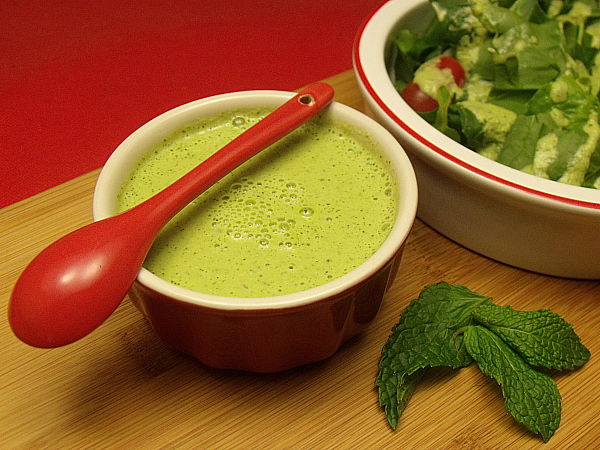 This creamy salad dressing doesn't actually contain cream and is vegan. The ingredients get a creamy texture when blended without adding any dairy. The dressing has a mild and refreshing flavor and is great for a light, Summer salad.
Creamy Cucumber Mint Salad Dressing
Ingredients:
2 Persian Cucumbers
1/2 cup Olive Oil
1/4 cup Cider Vinegar
1/2 cup Fresh Mint Leaves
Instructions:
Cut cucumbers into a few pieces. Place all ingredients in a blender.
Blend briefly until creamy. Chill and serve.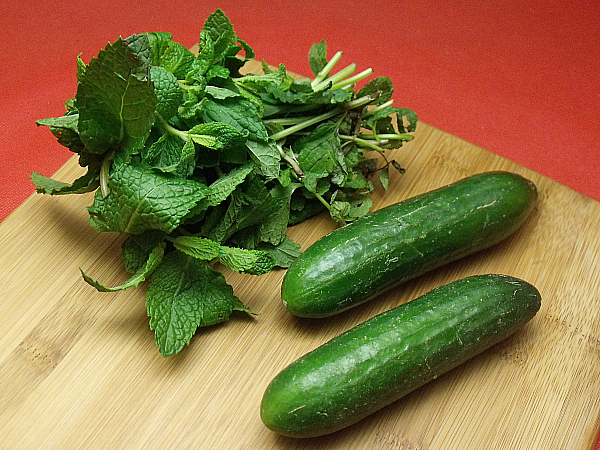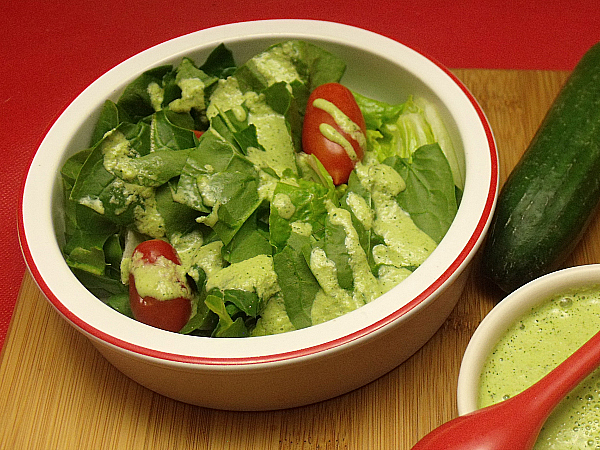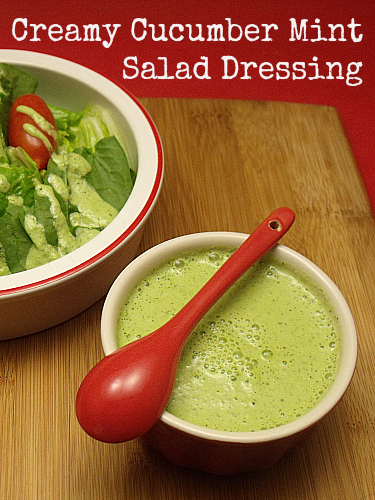 Check out my other vegetarian recipes, so you can get more kitchen inspiration.
Then take a look at my
recipe round ups
, so you can have even more delicious fun in the kitchen!