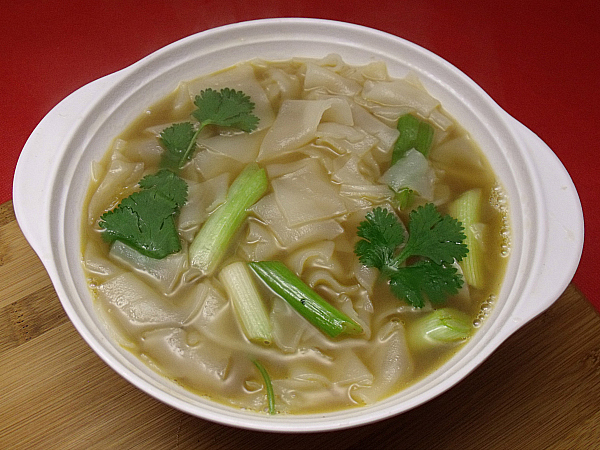 Do you like pho? Fortunately, Iive in an area where there are many Vietnamese pho restaurants to choose from. I've tried making pho from scratch, but just haven't been able to get the flavor quite right.
Now, thanks to Nona Lim, it's easy for me to get authentic flavors at home. They have new fresh broths and Asian noodles that are available at Whole Foods. Both of the products I tried are gluten-free and dairy-free. The noodles are also vegan, but this broth is not.
I went very simple with the ingredients in this soup. I had others ready to add, but my son said this was just perfect so I didn't add anything else this time. This satisfying meal was ready in just a few minutes.
Nona Lim Pho
Ingredients:
1 pkg. Nona Lim Vietnamese Pho Broth
1 pkg. Nona Lim Pad See Ew Noodles
2 Green Onions
1/4 cup Cilantro
Instructions:
Heat broth for a few minutes on high. Add noodles, onion and cilantro.
Reduce heat and simmer for 2-3 more minutes. Serve.
In addition to the broths and noodles, there are other Nona Lim soups and sauces that are a great start to a good meal with authentic flavors.