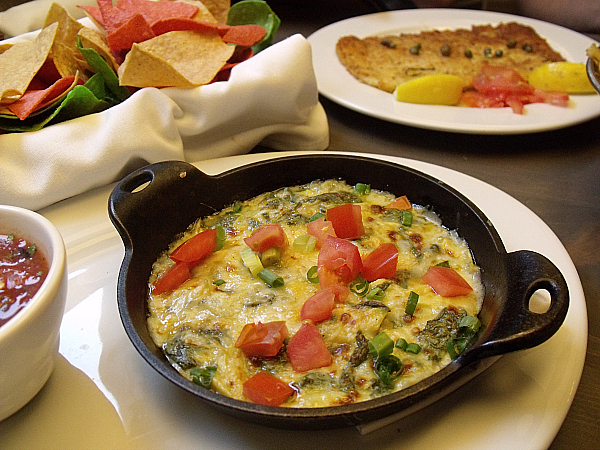 There's a new steakhouse in the Inland Empire – Tahoe Joe's.
Yes, I am still a vegetarian, but my kids love their meat. When I asked the server what he would recommend for me, he showed me a variety of vegetarian dishes on the menu and also made suggestions for other dishes that could easily be modified for me. I was pleasantly surprised that a steakhouse had so many things for me to choose from. Of course, there were also plenty of choices for my family.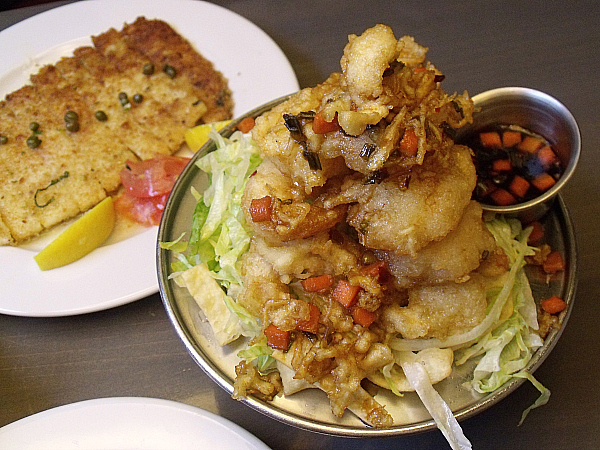 Back in the 1800's when miners flocked to the area around Lake Tahoe, there was a chef named Tahoe Joe. He used fresh local ingredients and had a reputation for being gregarious. He called his style of food "Sierra Mountain Dining." It's been many years since Tahoe Joe satisfied hungry miners with his bold flavors, but we can enjoy similar tastes today.
Tahoe Joe's has 9 restaurants in Central California and just opened their 10th location in Southern California this Summer. The other restaurants have a cozy ski lodge feel. The one in Chino has more of a SoCal feel. It's still filled with beautiful wood and natural flooring, walls and decor, but has an open and modern look. It's a Southern California twist on a classic look and it is beautiful.
When you come to Tahoe Joe's, you'll want to make sure you're hungry. It would also be a good idea to come with a crowd, order a variety of foods and then share. I skipped breakfast, enjoyed a fabulous lunch, came home with leftovers and was still too full for dinner. Those leftovers were eaten the following day.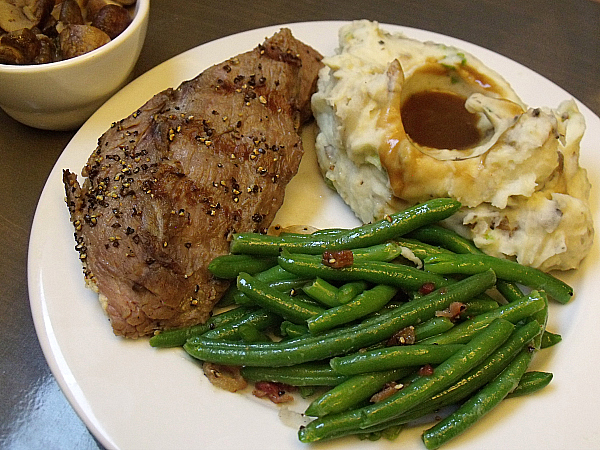 A good portion of the menu is grilled on an almond wood grill. It gives everything a wonderful smokey flavor that brings out the natural goodness of the food.
My guys loved the Railroad Camp Shrimp that was piled high and served with a garlic soy sauce. The Pan Seared Calamari was also a hit. I loved the Spinach Artichoke Dip. The Wood Roasted Salsa was a wonderful accompaniment.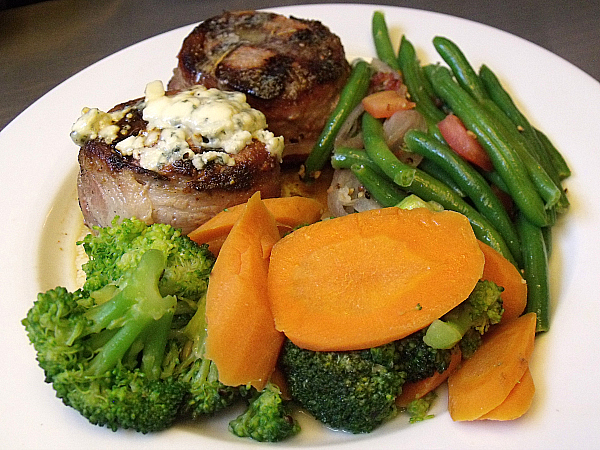 They have a full selection of grilled beef, chicken and seafood. The bacon wrapped filet was literally as soft as butter. No steak knife was needed. The vegetables and meat were all smokey. My server suggested pasta with a generous helping of mushrooms and grilled veggies and I'm glad he did.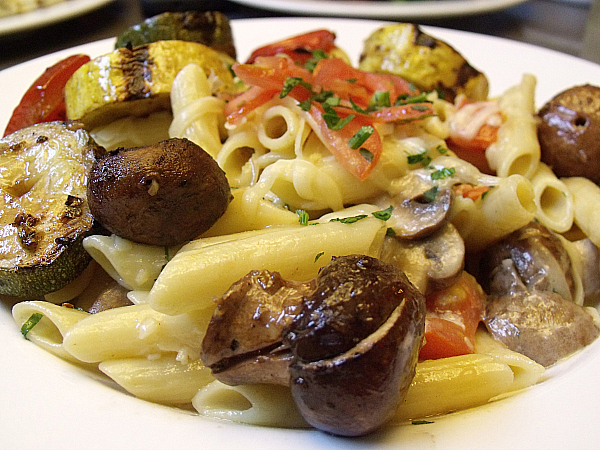 Did we have room for dessert? No.
But we felt obligated to try their famous Nevada Cheesecake with strawberries and a mountain of shipped cream. Yes, it was as good as it looks and was definitely big enough to share.
The food and service were fantastic. This is a great place for a date night or a large meal with family or friends.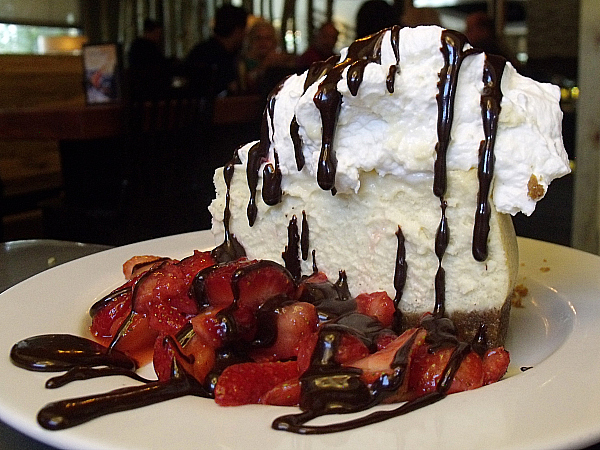 Tahoe Joe's Famous Steakhouse
Spectrum Marketplace
3968 Grand Avenue
Chino, CA 91710
909-628-1320