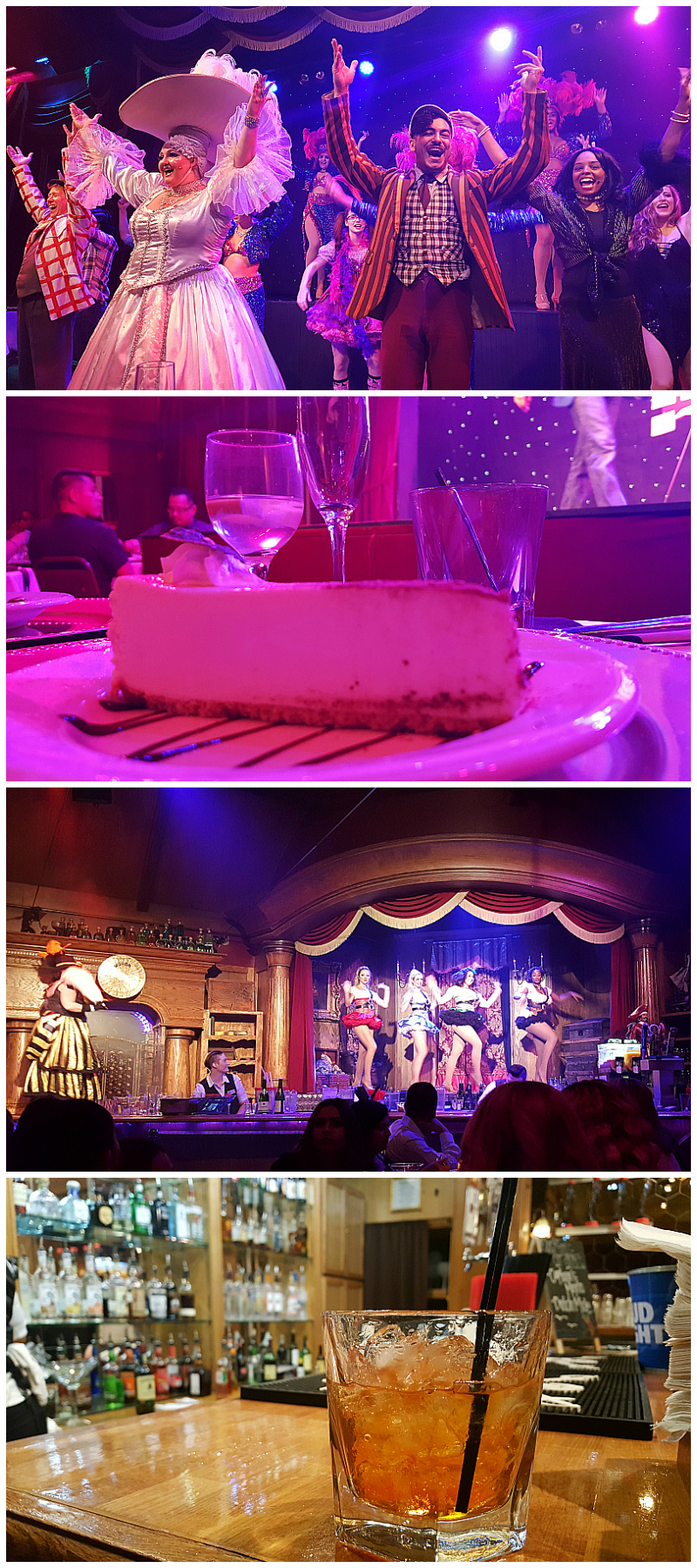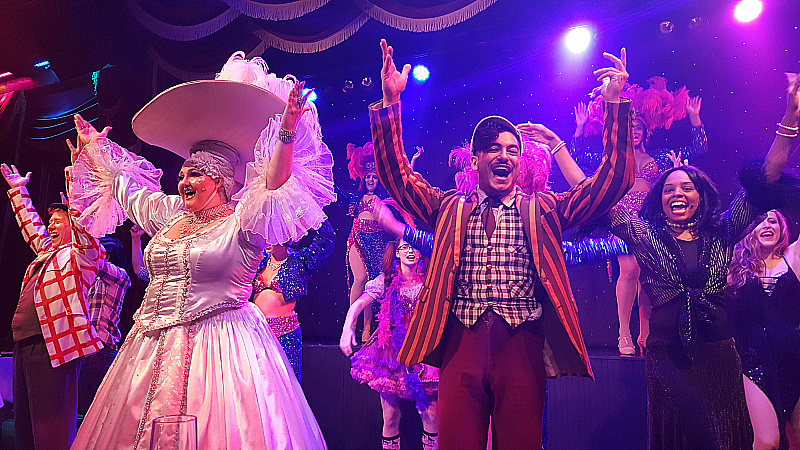 Dinner and a show? Yes, please!
At Teatro Martini in Buena Park, we had a delicious meal along with an entertaining interactive show. It was a great night, and the entire experience was excellent.
The cabaret show is for adults 18+.
There is no nudity, but the humor is definitely not child appropriate.
If you're looking for a family friendly experience, Pirate's Dinner Adventure, Medieval Times and Knott's Berry Farm are all great choices.
However, if you are ready for some child-free fun, Teatro Martini is it!
Pre-show Drinks and Appetizers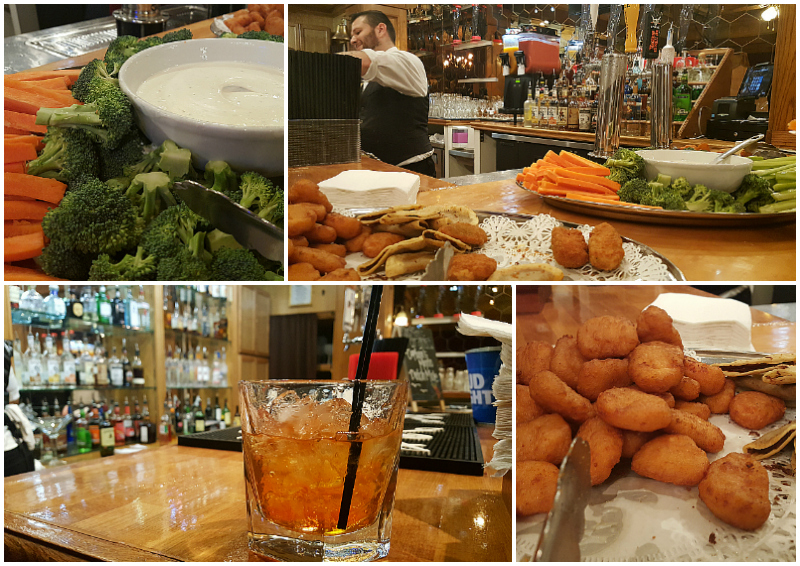 The show is held Friday, Saturday and Sunday nights. Saturday offers an extended menu, but the pricing is a little higher.
Ticket price is reasonable, since it includes the show and a 5 course meal.
Plan to arrive early to enjoy the pre-show festivities prior to being seated for dinner.
After checking in, we joined other guests in the bar for appetizers.
There were trays with veggies and dip, fried macaroni and cheese, stuffed peppers and mini tacos that were refilled as needed. Drinks are available for purchase.
Actors joined us in the bar for a bit of entertainment prior to opening up the theater for seating.
We were assigned to group A, which are the seats closest to the main stage.
Action takes place throughout the meal on two stages and in the audience area. You'll have a good view from any seat, but those in sections A and B interacted more with the actors.
My son was singled out for some jokes early on and was called up to the stage for a hilarious act towards the end of the show.
They chose their "victim" well.
I would have been mortified to have been chosen, but he loved every minute of it. I got some great photos of him that I will not be sharing publicly on the internet.
Dinner and Dessert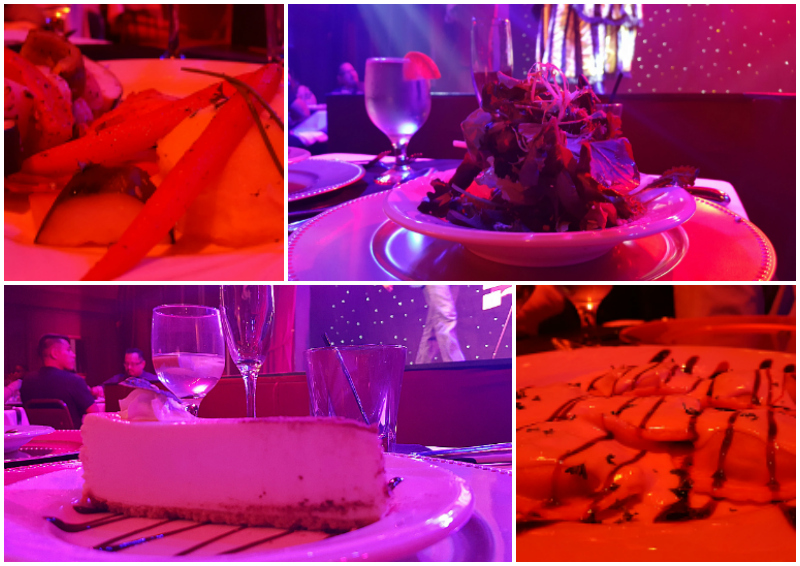 After the appetizers in the lobby bar, we were served the four additional courses at our table as the show was progressing around us.
We started with tomato bisque soup, which was followed by a mixed green salad.
When you purchase your ticket, you'll be asked to choose your entree. I opted for vegetarian, which was a delicious ravioli.
My son had chicken that was served with mashed potatoes, roast vegetables and a veggie and shrimp kebab.
A woman at my table requested to change her ticket from chicken to salmon and they did so without any issue.
Dessert for all was a light and fluffy New York cheesecake. Bar service is available at the table throughout the show.
We had a great time at Teatro Martini. This is a fun spot for travelers and is also great for locals celebrating birthdays and other special occasions.
I expected to have a good time, but both the show and the food exceeded my expectations. Thanks to Teatro Martini for a delicious and fun-filled night!
Dinner Show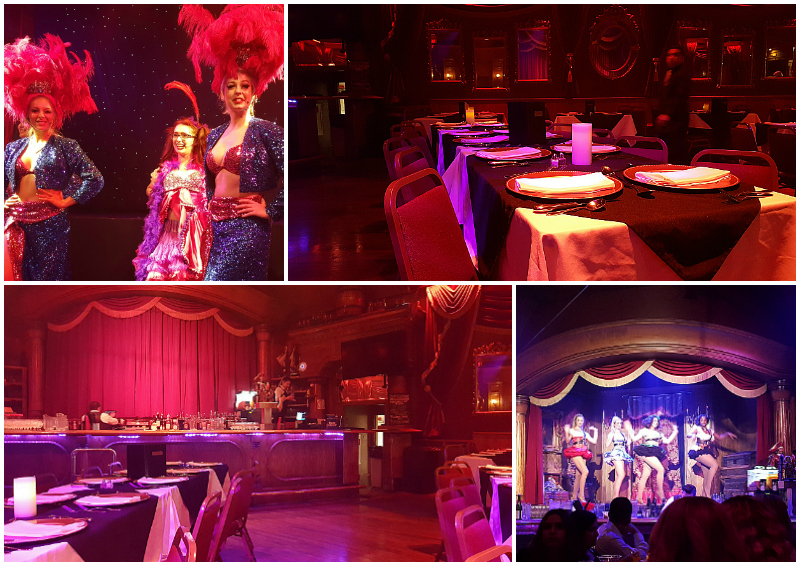 Teatro Martini
7600 Beach Blvd.
Buena Park, CA 90620
You may be able to get discounted tickets, when you check for a Groupon.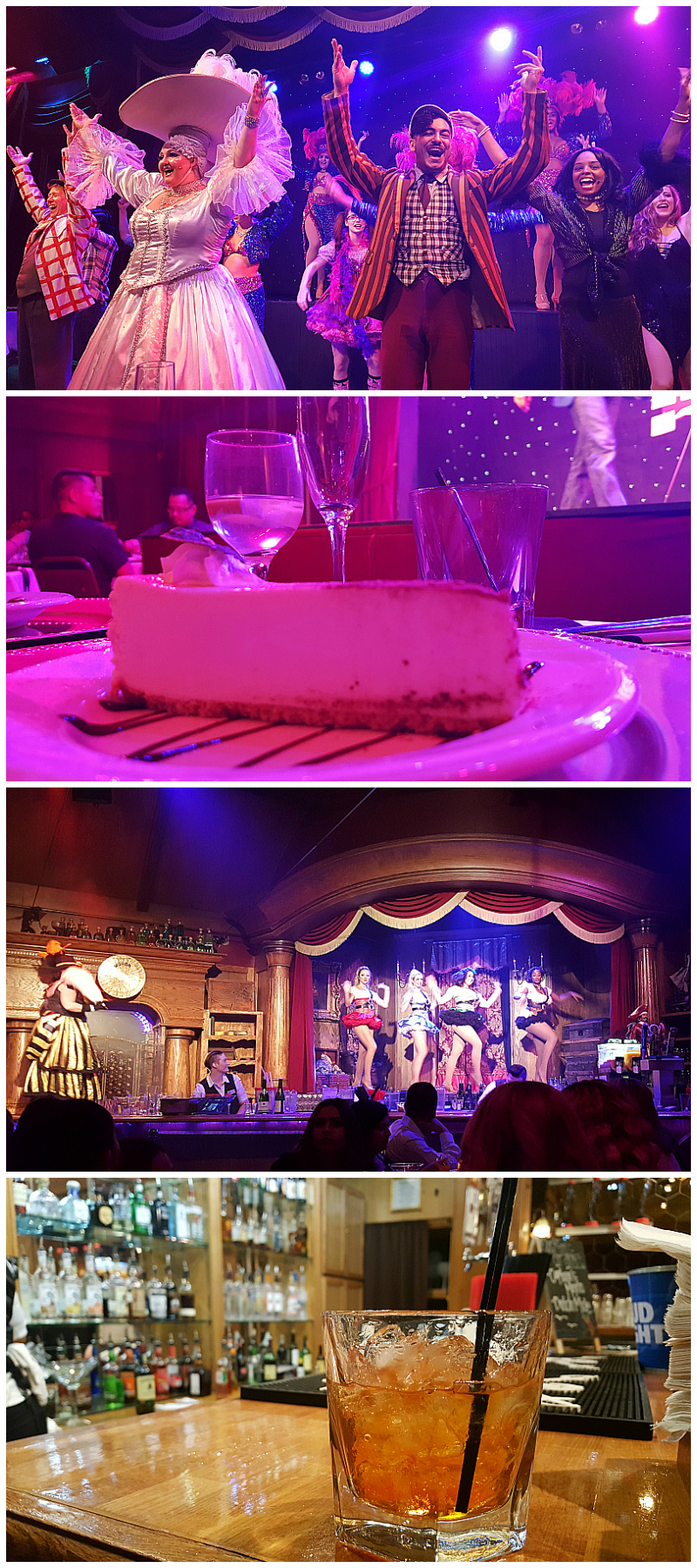 Check out my other food travel articles, so you can plan your next adventure. Then, take advantage of these Buena Park hotel deals.