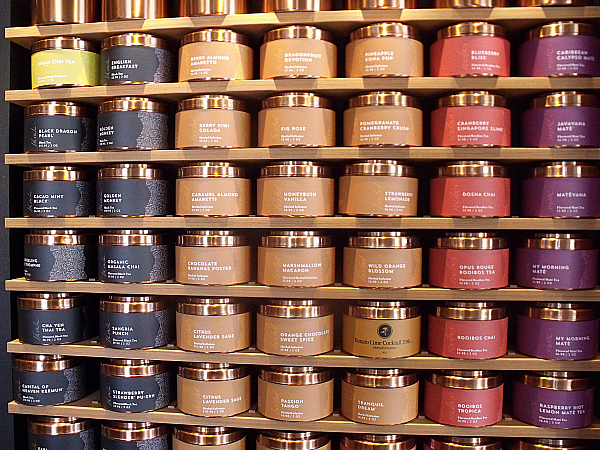 Teavana has arrived in Beverly Hills! There is a brand new Teavana Tea Bar conveniently located on the corner of Wilshire and Santa Monica Boulevard.
The Tea Bar looks fabulous, smells delicious and feels inviting. It's a wonderful place to relax and recharge. You can enjoy food and drinks in the store, order them to go or stock up on tea and accessories for at-home use.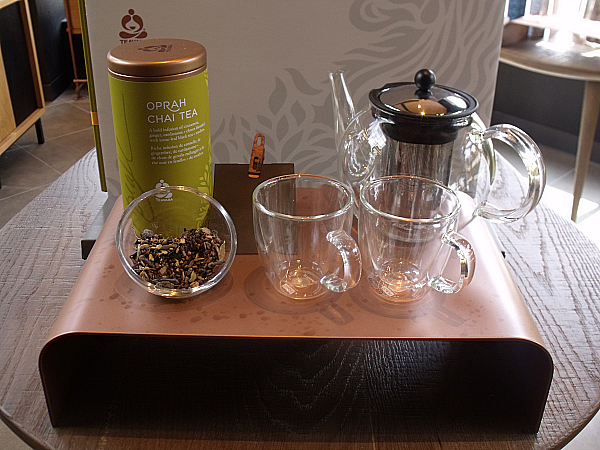 I was happy to see a nice display with my current favorite – Oprah Chai Tea. The blend is delicious. Just a whiff of the tea that was sitting out on display took me to a happy place.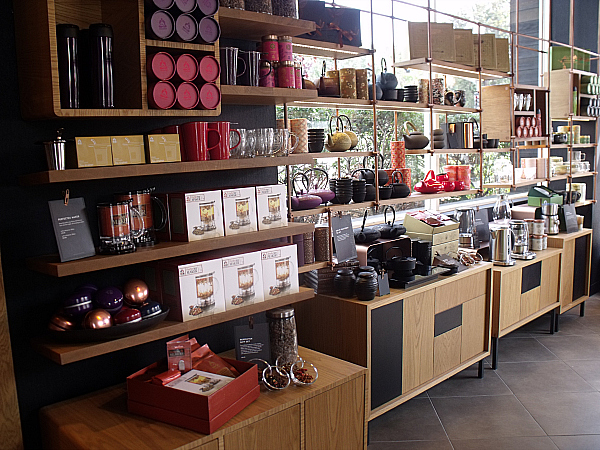 They have a nice assortment of tea pots, filters, mugs and accessories to help make your loose leaf tea brewing experience a pleasure. If you aren't sure what would be best for you, staff can answer your questions and help you figure out what would be best for you.
I like the PerfectTea maker that I have. It's simple to use, looks pretty and is easy to clean. My next purchase may be one of their cast iron tea pots or the travel kit that makes it easy to brew loose leaf tea when you're not at home.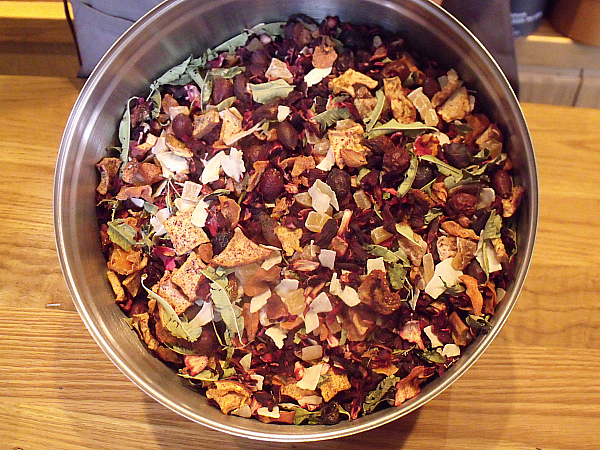 I think I could have spent all day smelling each of the loose leaf teas. Employees were super helpful in directing me to ones that I would like based on my preferences.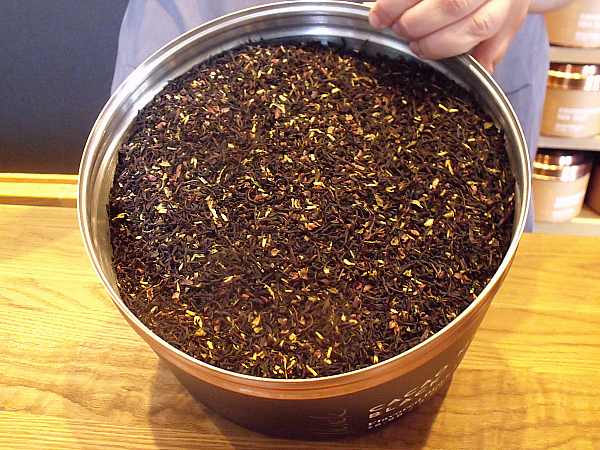 The ingredients in each blend look beautiful and the taste matches the aroma, so if you like the scent you should also like the taste. It was great to be able to see and smell them. I now have some new teas on my "must try" list.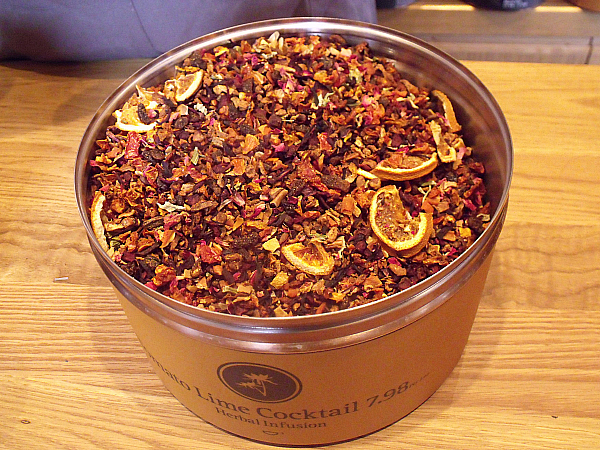 In addition to beverages, the tea bar also serves sweet and savory foods that are great for a meal or snack. Each one is made to go well with tea. There are healthy options for a variety of dietary needs including vegetarian, vegan and gluten free foods.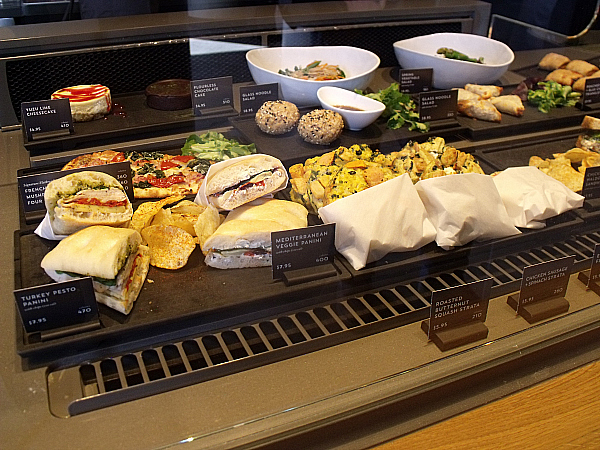 At the grand opening I was able to sample a variety of drinks. They have basic hot and iced tea along with many others. I samples a tea with chia and a savory tomato tea. I also tried an avocado matcha tea smoothie that was surprisingly good. This isn't something I would have ordered on a whim, but I'm glad I tried it. The flavor is nice and it's filling enough for me to drink it for a quick meal.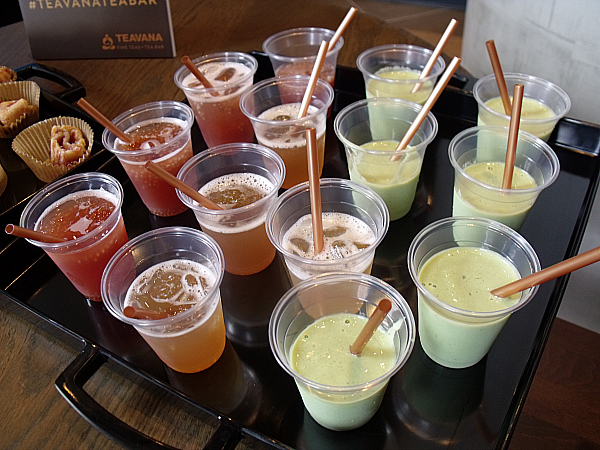 The new Beverly Hills Teavana Tea Bar is a fabulous place! The tea and food selection is wonderful and the pleasant atmosphere makes the whole experience extra special.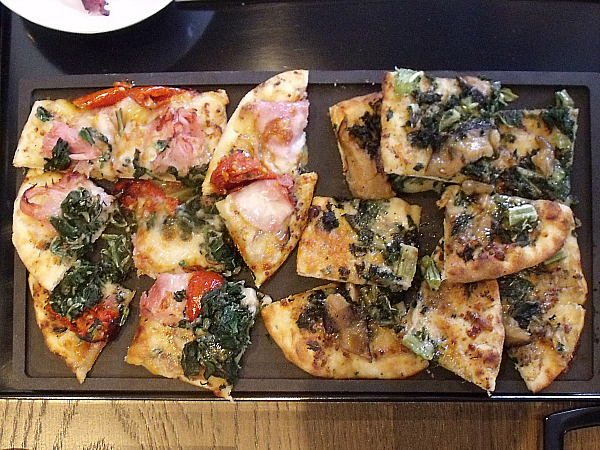 Teavana Tea Bar
9844 Wilshire Blvd.
Beverly Hills, California 90210