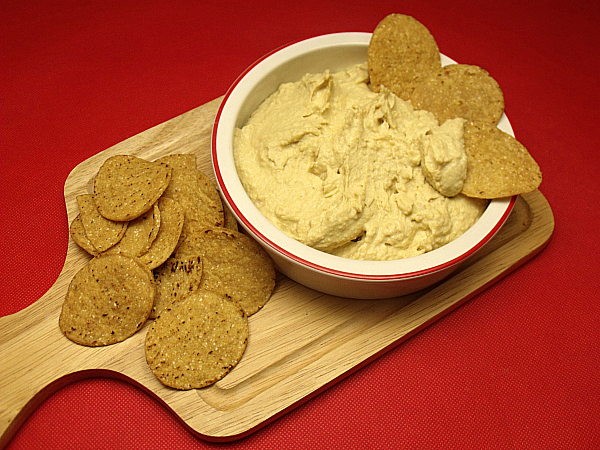 Hooray for hummus! I love the variety of flavors available and, as a vegetarian, it's a great plant based protein.
After buying many containers of hummus at the grocery store, I decided to try to make it myself. Now that I know how easy it is, I'm having lots of fun experimenting with different recipes and can make a batch of fresh, homemade hummus without much effort at all.
This is a good, basic hummus that uses ingredients that I always have on hand. I served it with gluten-free Tortatos chips.
Roasted Garlic Hummus
Ingredients:
15 ounce can Chickpeas (Garbanzo Beans), drained
1 Whole Garlic Bulb
1/4 cup Tahini (Tahina)
1 T Lemon Juice
1/2 t Salt
Roasted Garlic Instructions:
Pre-heat oven to 400º
Wrap Garlic in foil or parchment paper
Roast approx. 10 minutes until tender
Let it cool. You'll be able to squeeze each clove out.
Hummus Instructions:
Combine all ingredients in blender or food processor. Blend briefly until smooth and creamy.