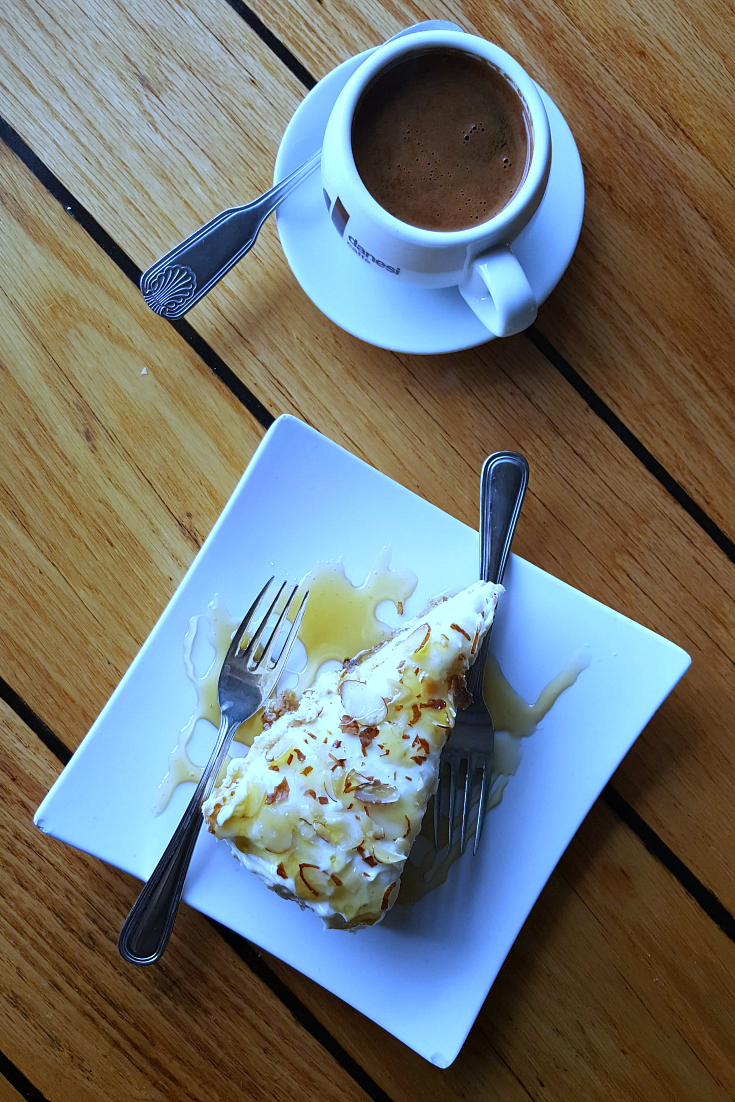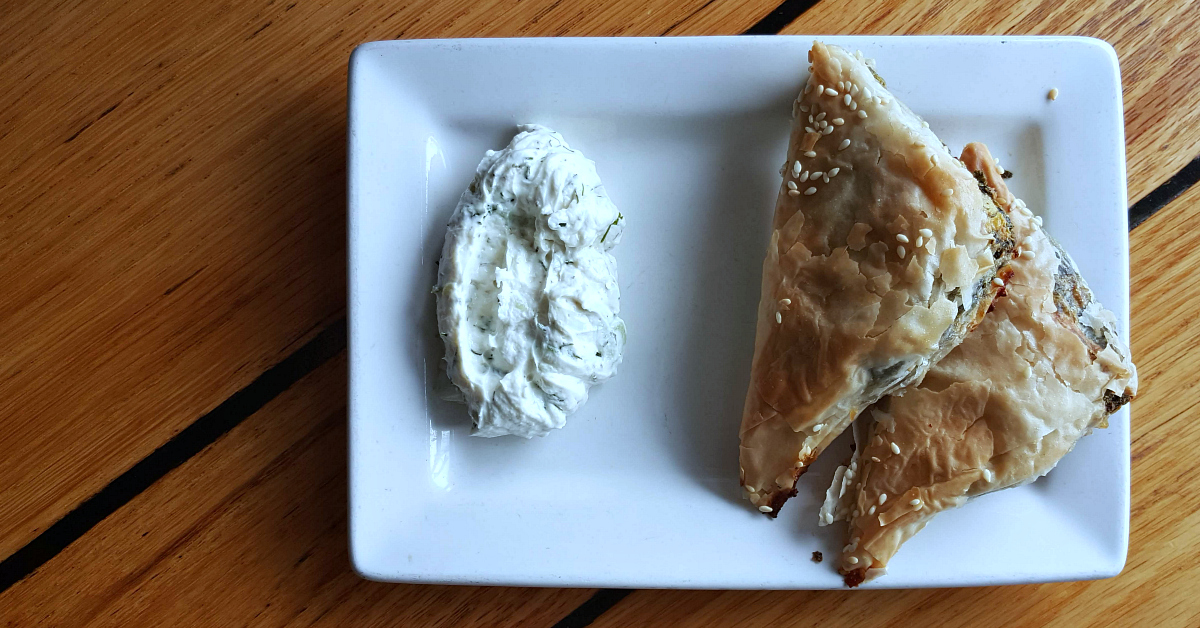 My tummy was rumbling on a recent road trip, so I was happy to discover The Greek Ventura Harbor Village restaurant. I was hoping for a nice view and good food, and that is what I got.
In fact, the entire experience was fantastic!
The Greek is a family owned full service restaurant that serves up authentic Greek food made with fresh ingredients. I found some familiar favorites on the menu, and, also, some dishes that were new to me.
I found plenty of vegetarian options, and was happy to see that the menu marks both gluten-free and vegan dishes. You can let your server know, if you have any other dietary restrictions or allergies.
A new to me starter was the Sagnaki Flaming Cheese, and it was as good as it sounds. The Greek cheese is floured, sauteed in olive oil and flamed tableside on a cast iron pan for a dramatic experience. The cheese is drizzled with fresh squeezed lemon juice, and the flavor is spectacular.
My entree choice was the appetizer sized spanakopita, and it was enough for a meal for me. We also ordered the flaming cheese and baklava cheesecake to share, so there were boxes of leftovers to go. I'm glad we ordered too much, since I got to try more of The Greek's good food.
Photo Gallery