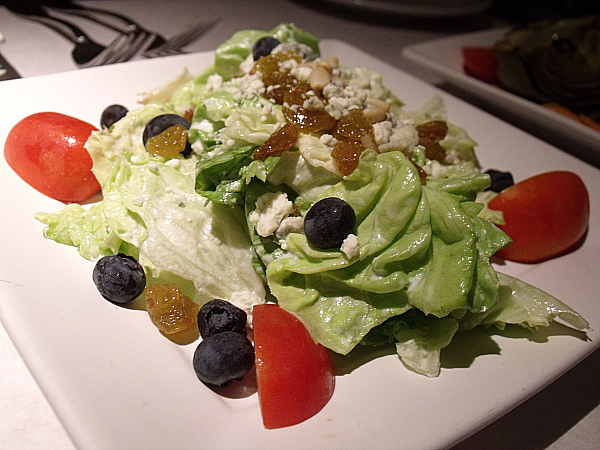 The Grill is located in the heart of picturesque Carmel by the Sea. Like other buildings in town, there is no street address. The restaurant is on Ocean Avenue between Dolores and Lincoln. Ocean is the main road that leads through town and down the hill to the beach. It was a short walk from The Hofsas House where I was staying and is a great place to walk, shop, visit art galleries and enjoy a good meal.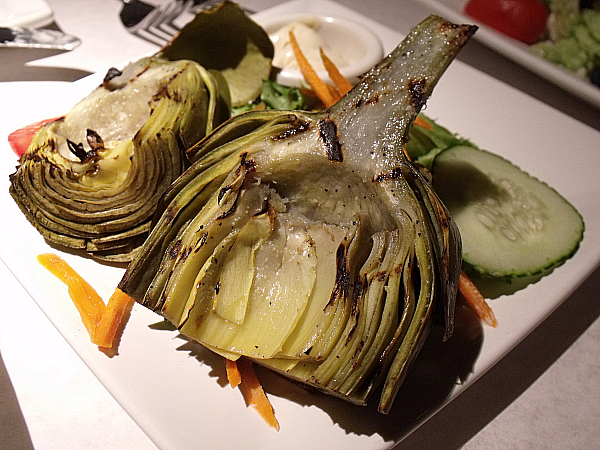 I like to try a variety of foods and often end up ordering several small plates or appetizers instead of an entree. There were so many great options on the menu that this was a great way to dine at The Grill.
The Bibb Lettuce and Gorgonzola Salad was delicious. The blueberries and golden raisins added a touch of sweetness that contrasted nicely with the cheese. I've made salads similar to this at home after trying it at the restaurant.
Castroville is just north of Carmel and I was happy to see their world famous artichokes on the menu after seeing fields of them on my drive there. They were grilled to perfection and served with a balsamic aioli and some fresh vegetables.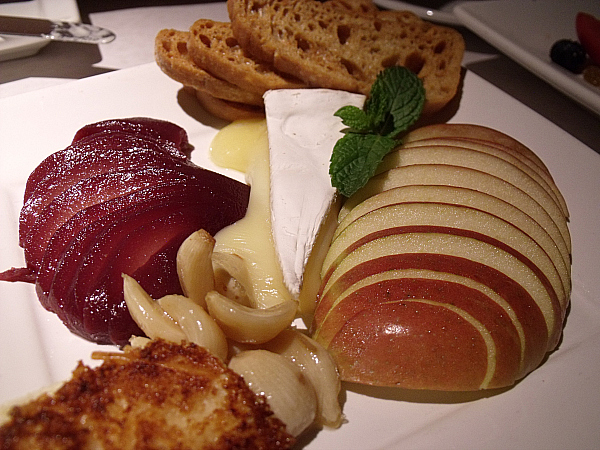 The Warm Brie Wedge and Baked Mini Goat Cheese Plate is another excellent starter. It's served with poached pear, crisp apple slices and roasted garlic. The whole plate was delicious and that just may have been the best goat cheese I've ever had.
Polenta is a food that I enjoy regularly at home, so I was eager to see how they would prepare it. The flavor combinations on this plate were put together perfectly and this would have made a fine meal all by itself. The polenta is serves with a grilled marinated portobello mushroom on top of a salad with a light and tangy honey dijon dressing.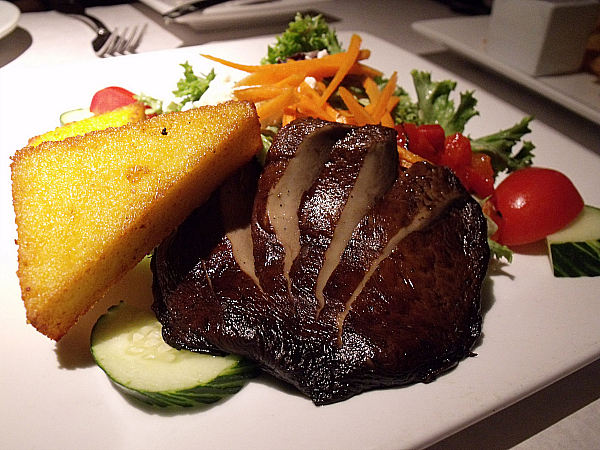 I'm not a meat eater, but am told that the pork loin was very good. Even though it seems a bit out of place to order fries at a nice restaurant, they were the perfect accompaniment to the pork.
The food was excellent at The Grill, as was the service. I was there on a busy night during their annual Bach festival and the staff handled the crowd beautifully. Food arrived quickly, beverages were refilled promptly as needed and everyone was friendly.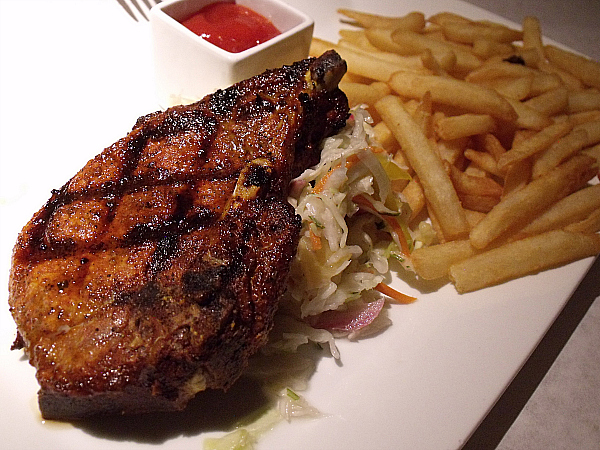 The Grill
on Ocean Avenue
Carmel by The Sea, California 93921
(831) 624-2569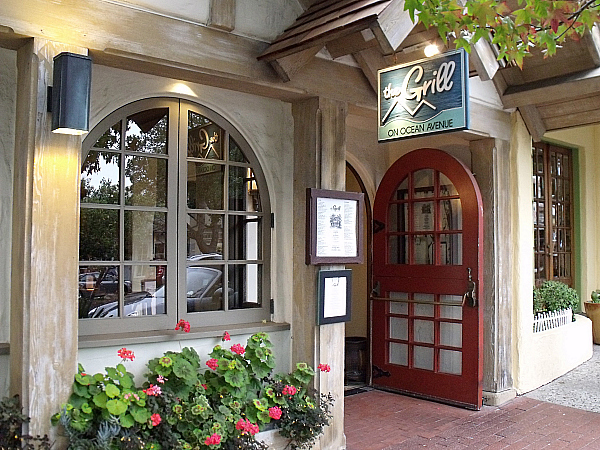 Check out my other food travel articles, so you can plan your next adventure.
Then, take advantage of these great Monterey County hotel deals.