5970 Orangethorpe Avenue
Buena Park, CA 90620
11am to 10pm
Daily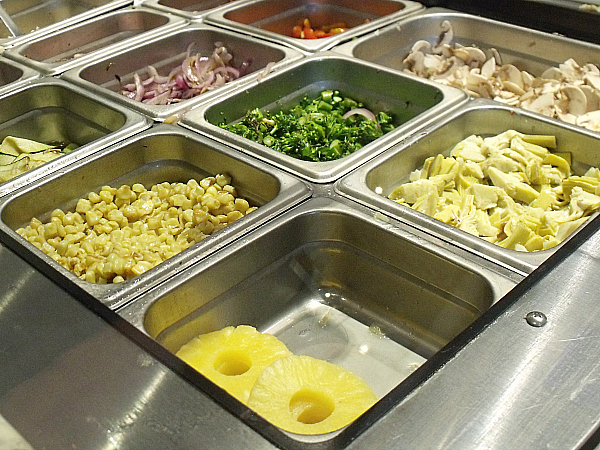 The Pizza Studio is a new concept in Pizza restaurants. They want you to Create Your Masterpiece exactly how you want it. They provide a beautiful array of crusts, sauces and toppings and they'll put your pizza together to your specifications while you watch.
Surprisingly, a custom pizza is not expensive. A pizza with unlimited premium toppings is just $7.99. If you want to go with one of their combinations, it's a pizza is $5.99 but the unlimited customized toppings were definitely worthwhile for me.
The ingredients are fresh and service is excellent.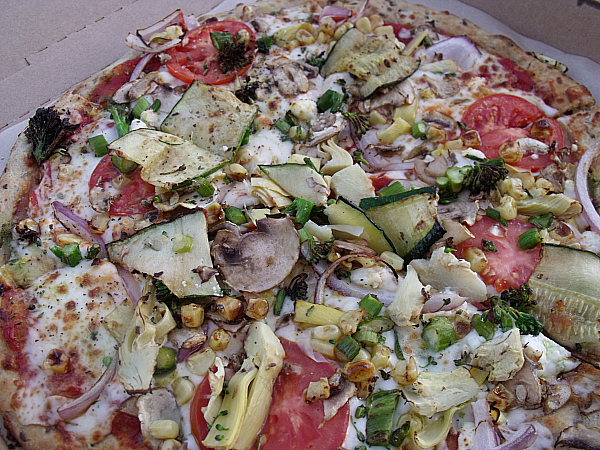 This is my vegetarian masterpiece. And, yes, ALL of these toppings were included for $7.99!
Whole Grain and Flax Seed Crust

Tomato Blend Sauce
Basil Pesto
Freshly Grated Mozzarella
Crumbled Goat Cheese
Artichokes
Minced Garlic
Mushrooms
Red Onion
Roasted Broccolini
Roasted Corn
Roasted Zucchini
Garlic Powder
Truffle Salt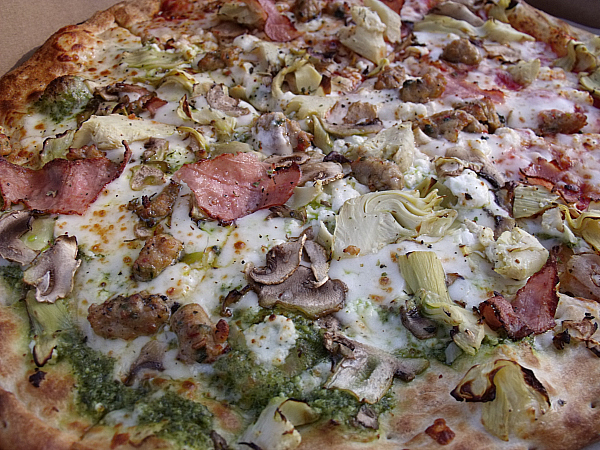 My son created a second pizza with meat on it.
Traditional Crust

1/2 Tomato Blend Sauce & 1/2 Basil Pesto
Mozzarella Cheese
Goat Cheese
Minced Garlic
Artichokes
Mushrooms
Turkey Pastrami
Sweet Chicken Sausage
Truffle Salt
For dessert they have freshly baked cookies that looked great. Once we saw their sorbet selection, we had to try the guava and it was delicious.
We plan to visit The Pizza Studio again when we're in the area, but I'm really hoping they'll open up one closer to my house so I can go regularly!