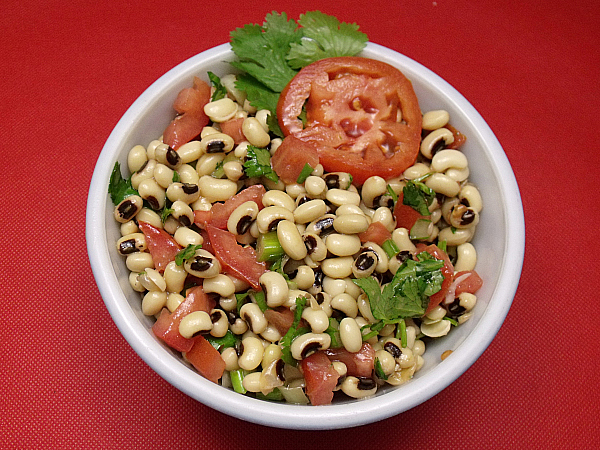 According to Southern Tradition, eating black eyed peas on New Year's Day will give you good luck for prosperity throughout the year. As long as they are delicious, I'm happy to eat them and am ready for the luck!
This year, I've got two different black eyed peas dishes on the menu – a hot dish of Vegetarian Black Eyed Peas and this cold Black Eyed Pea Salad. Once again we're expecting warm weather for New Year's in Southern California, so a salad is an excellent option.
Black Eyed Pea Salad
Ingredients:
11 oz. Black Eyed Peas, cooked or raw (not dried)
1 Tomato, chopped
1 Green Onion, chopped
1/4 cup Cilantro, chopped
1 T Olive Oil
1 T Rice Vinegar
Salt to taste
Tip:
I used Melissa's Vegetarian Blackeyed Peas from the produce department. I prefer them raw for the salad, but you can cook them ahead of time if you like them soft instead of firm.
Instructions:
Combine all of the ingredients. Chill 15 minutes or more. Serve and enjoy!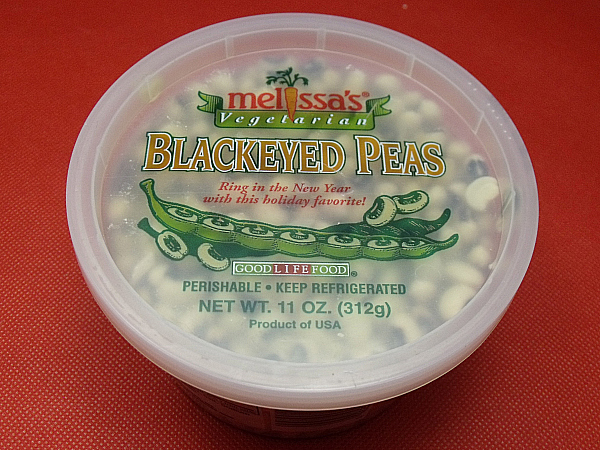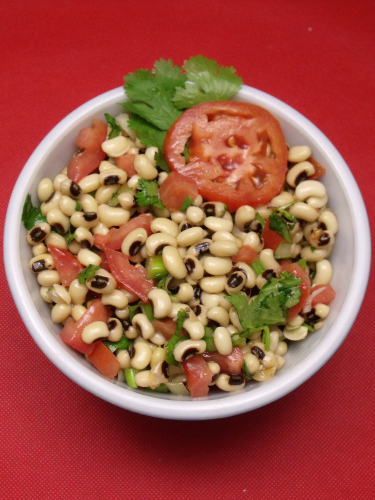 More from Mama Likes To Cook
Check out my salad recipes, so you can get more delicious inspiration.
Following are some of my favorite salad recipes:
Then take a look at the rest of my vegetarian recipes, so you can have even more delicious fun in the kitchen!