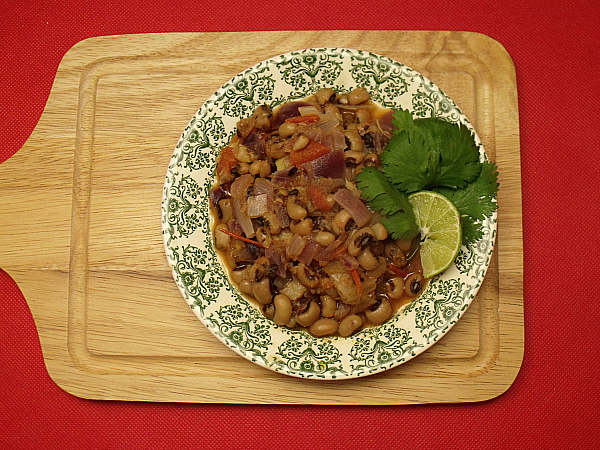 New Year's Day is almost here and that means it's time for black eyed peas, aka cowpeas. Southern tradition says that eating black eyed peas on January 1st will bring you good luck and prosperity throughout the new year.
I'm not generally superstitious, but I am happy to take my chances on this tradition. Black eyed peas are delicious and good luck would be a welcome bonus!
This New Year's dish is typically made with ham hocks or leftover Christmas ham. As a vegetarian, ham was not an option, so I created a vegan version that tastes amazing. Even the carnivores in my family thought it was great and didn't miss the meat. Removing the meat also makes it less fatty and healthier.
As written, the recipe is a nice size for my family. If you are cooking for a crowd or just like to plan ahead by making enough for leftovers, it's easy to double, triple or more. With larger quantities, you'll want to increase the simmering time.
Vegetarian Black Eyed Peas
Ingredients:
2 cups Black Eyed Peas, cooked**
1 cup Tomatoes, chopped
1 cup water
1/2 cup Red Onion, chopped
3 cloves Garlic, chopped
1 t Granulated Garlic
1 t Kosher Salt
1/2 t Cumin, ground
1/2 t Hatch Chile, ground or crushed
Instructions:
** You can use dried black eyed peas and cook them yourself or you can save time with canned or the fresh pre-cooked black eyed peas that are available in the produce department.
Combine black eyed peas, water, onion, tomato and garlic in a sauce pan or stock pot. Bring to a boil.
Reduce heat to low and add seasoning.
Simmer for 15-20 minutes, stirring occasionally.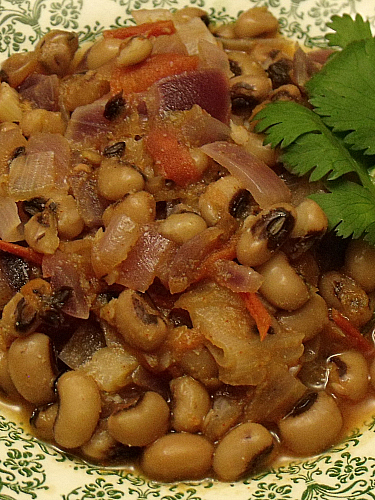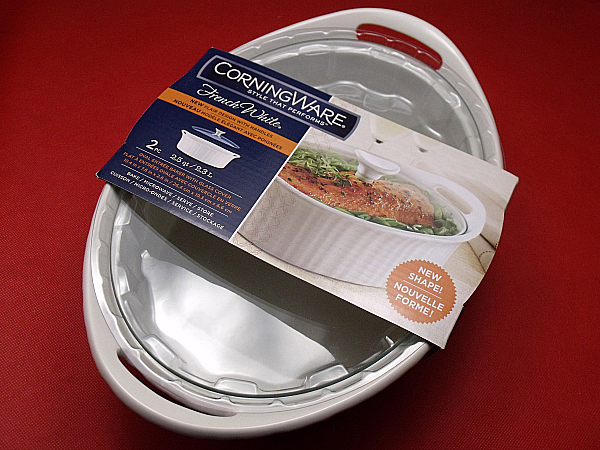 CorningWare is a great way to serve your holiday dishes in style. I have an assortment of different sizes that I use regularly. The French White Casserole Dish in the new oval flair design is great for a big family meal or for parties and potlucks. I used a round CorningWare dish for a smaller batch of black eyed peas for my family.
For more information about CorningWare, you can like them on Facebook and follow them on Twitter and Pinterest.