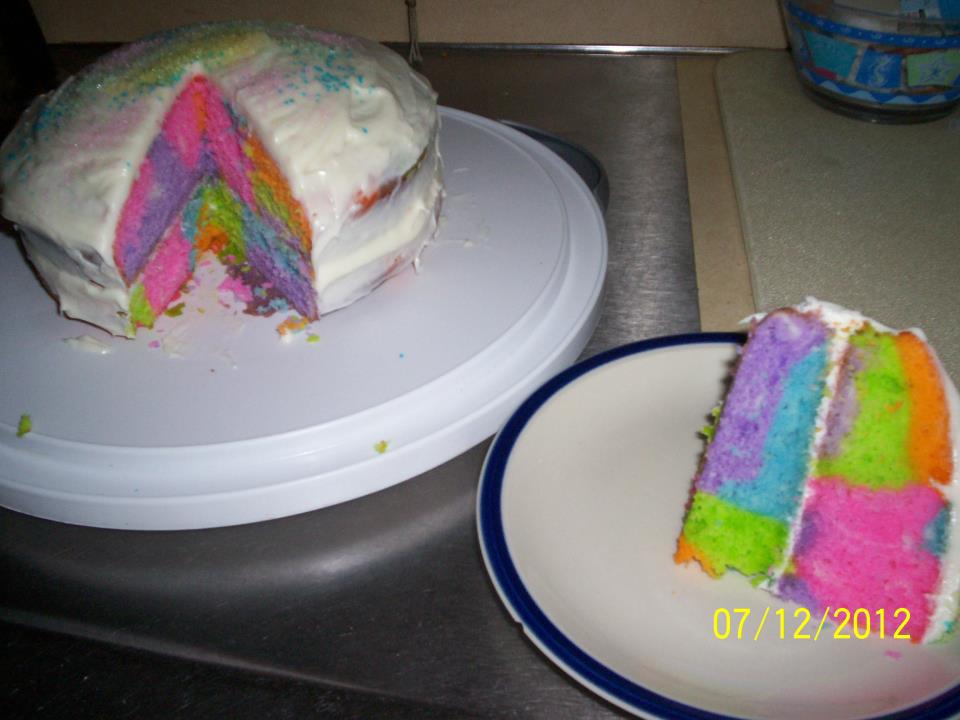 For some reason, I thought these multi-color cakes were really hard to make. When I saw an online friend post these pictures, I had to ask her how she did it. Then when I found out how easy it was, I had to ask her if it was ok to post it here. Fortunately, she said yes!
Tie Dye Cake
Mix a white cake as directed on box
Divide the batter in 5-6 bowls
Color the batter with food coloring
Drop by tablespoons into greased/floured pans alternating colors – do NOT mix or stir
Bake as directed
Frost as desired
Doesn't that sound easy?!?!
Robyn used neon food coloring for her cake. It would also be fun to use team colors for a sport's themed party or holiday colors.
I often add extracts or flavors to my boxed cake mixes. With this cake, it would be fun to use different complementary flavors in each of the colors.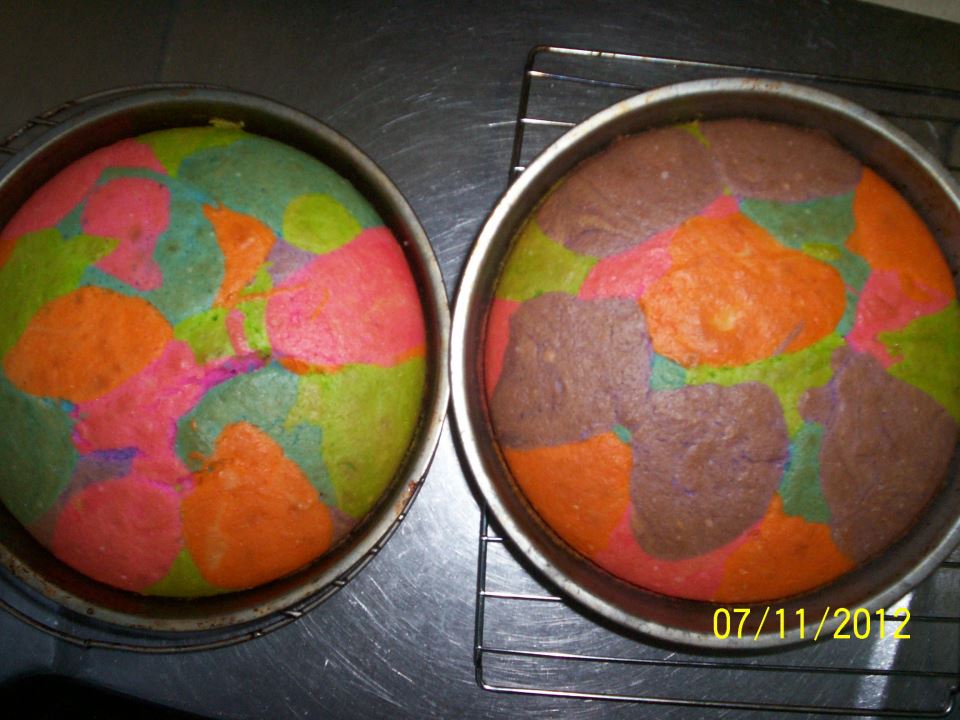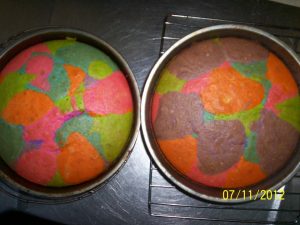 Thank you, Robyn, for providing the photos and basic instructions. When Robyn isn't baking beautiful cakes, she enjoys entering giveaways and being a mom to 2 human children and 4 furry, four legged ones. You can find giveaways to enter on her blog and Facebook page.