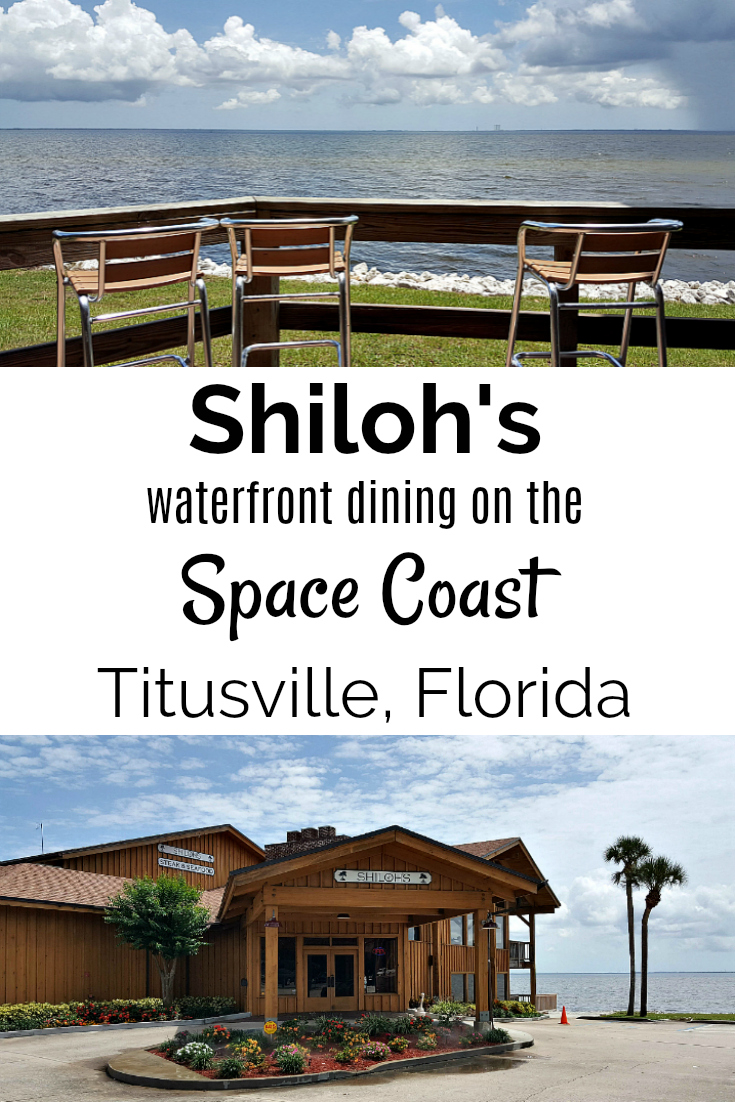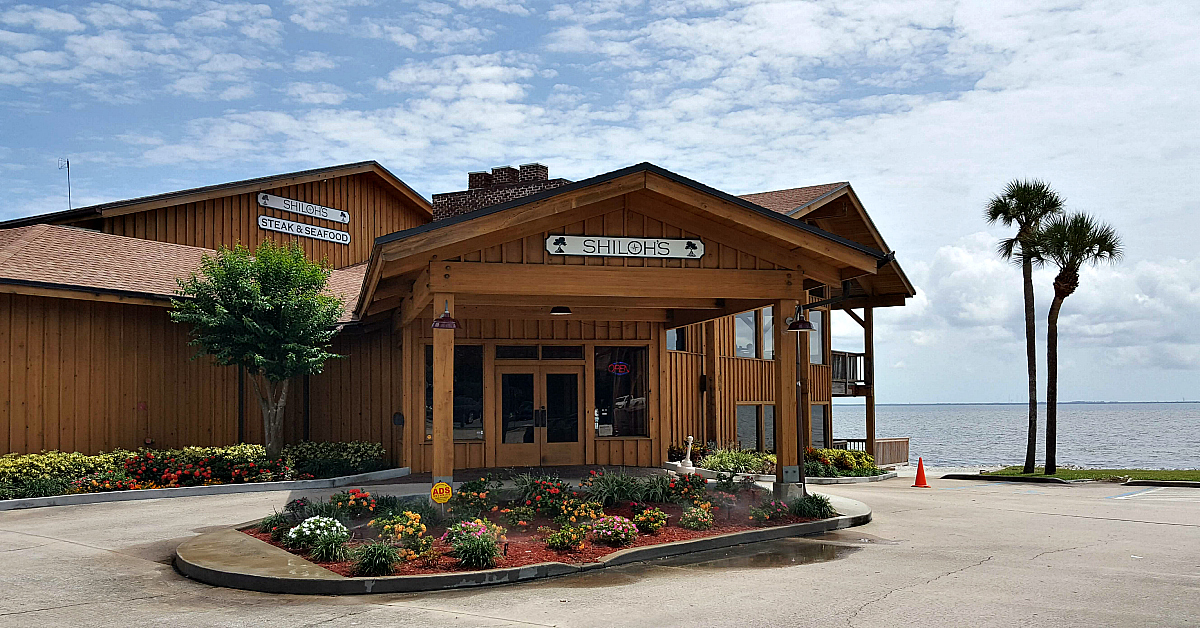 When I was in Florida for the NASA SpaceX launch, I asked a local woman for recommendations for a Titusville waterfront restaurant. She insisted that Shiloh's was the best, so I took her suggestion.
When I arrived, I realized that it's Shiloh's Steak & Seafood. Normally, this isn't the type of restaurant I'd choose for a vegetarian lunch, but the view was exactly what I was looking for on my last day on the Space Coast. I decided that this is where I wanted to be, as long as there was something that I could eat.
The menu is big and very non-vegetarian, but I was able to order a Shiloh's chicken salad without the chicken and some mac and cheese. The salad was loaded with cranberries and blue cheese and would have been filling enough by itself.
The view was absolutely amazing from my table in the downstairs dining room. It was a perfect day with blue skies and fluffy white clouds and I could clearly see NASA and the Kennedy Space Center just across the Indian River. The way the building and tables are arranged, you'll have a good view from just about anywhere upstairs or downstairs, inside or outside.