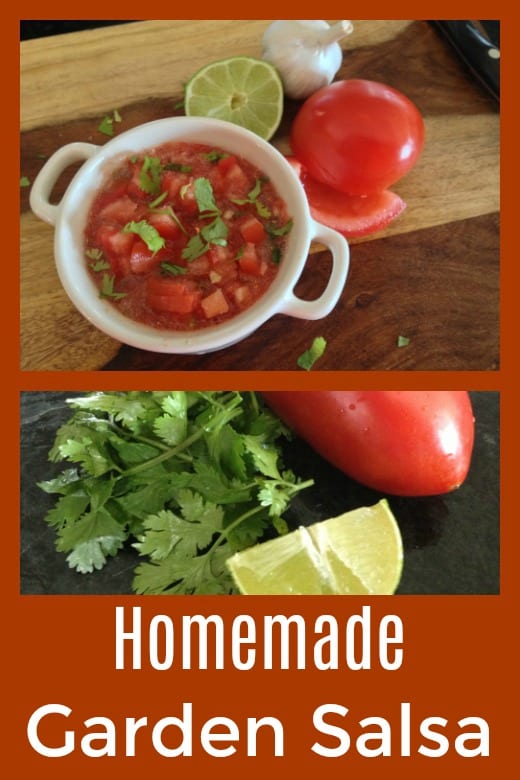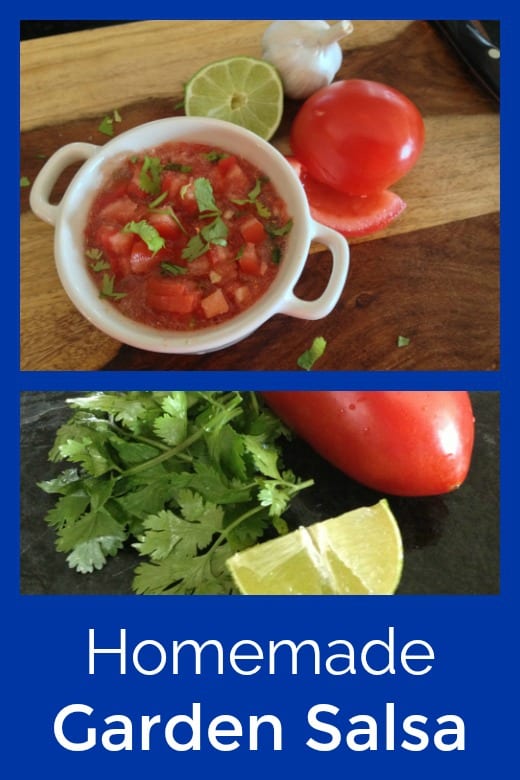 Simple Authentic Mexican Salsa Recipe
Mild Salsa Made with Fresh Ingredients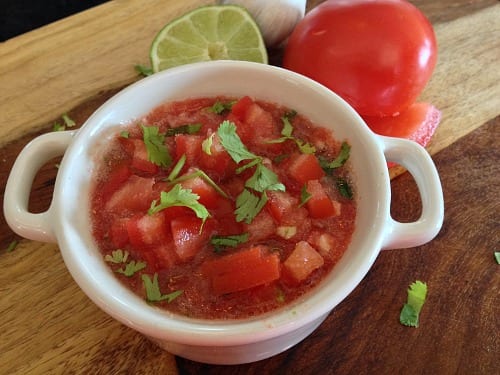 Salsa is great anytime, but the best time to make homemade garden salsa is when your garden is overflowing with this tasty food.
This is a basic recipe , so it is easy to make and simply delicious.
The mild salsa has no heat added at all, so it is good for kids and others who don't want to eat spicy food.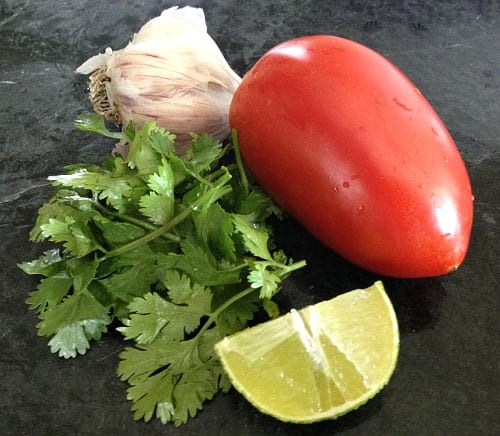 Fresh salsa that you make yourself is in a whole different league than store bought jarred salsa.
You can taste the freshness in each bite, and you can customize this basic recipe to suit your own taste.
Add extra garlic or cilantro, if you like extra flavor.
Or take it easy on those ingredients, if you like the tomatoes to take center stage.
Serve the salsa with tortilla chips or use it to top eggs, tacos and other dishes.
Enjoy!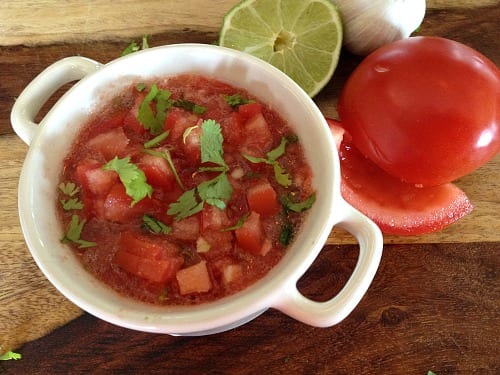 Homemade Garden Salsa Recipe
Ingredients
4 Ripe Tomatoes
3 cloves Garlic
1 Lime
2 T Cilantro, chopped
Salt to Taste
Supplies
Chef Knife
Food Processor
Serving Bowl
Instructions
1) Quarter three of the tomatoes and remove seeds and core. Peel and chop garlic cloves and juice the lime.
2) Add tomato quarters, chopped garlic and half of the lime juice to food processor. Pulse, so that ingredients are thoroughly combined. Pour into a serving bowl.
3) Dice the remaining tomato and add to the processed tomato mixture. Stir in cilantro and the remaining lime juice. Salt to taste.
4) Serve immediately or refrigerate for a few hours, so that the flavors intensify.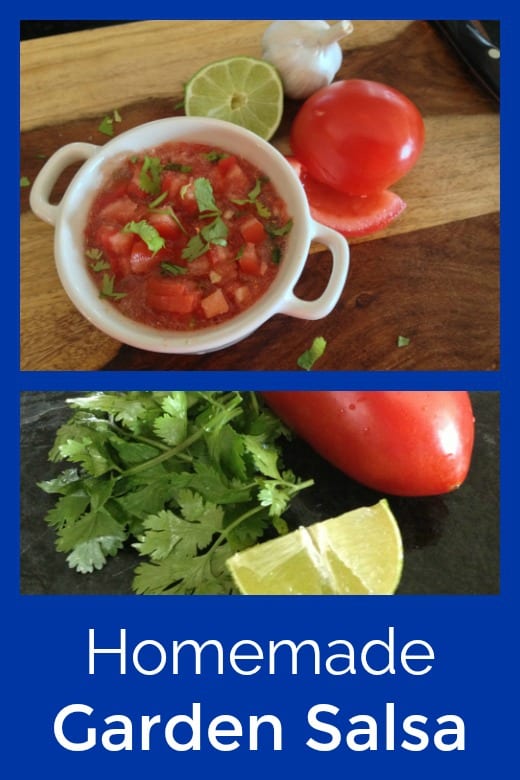 Following are some of my other delicious salsa recipes:
Take a look at the rest of my vegetarian recipes, so you can have even more delicious fun in the kitchen!