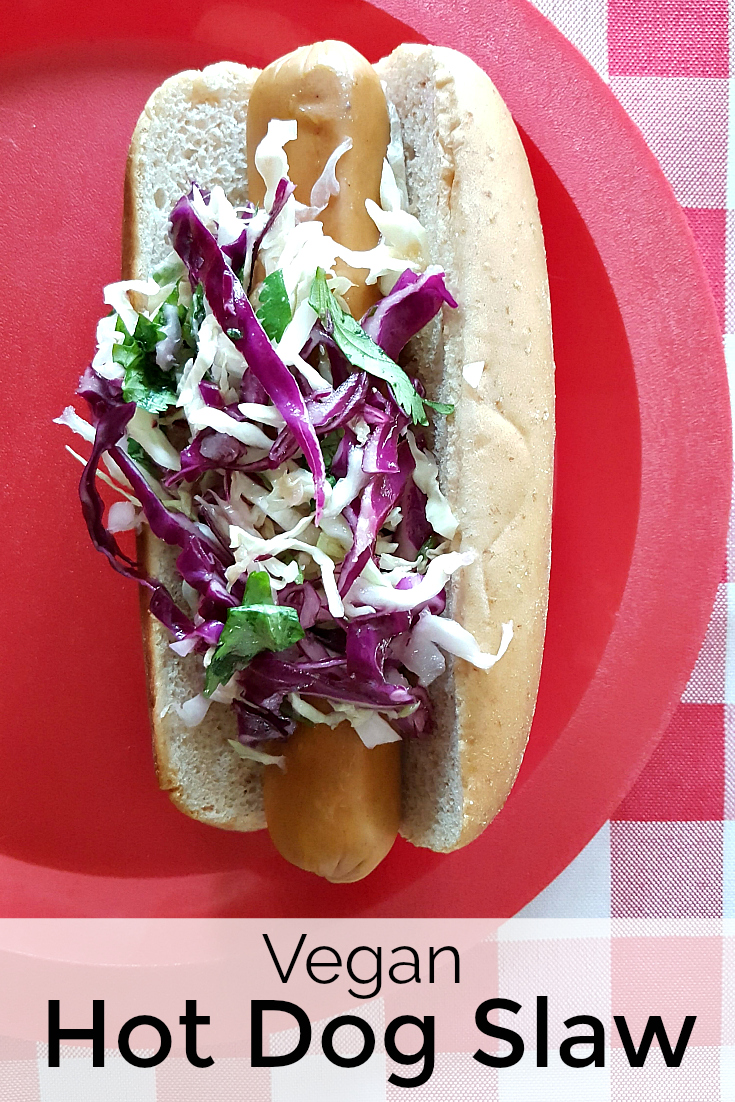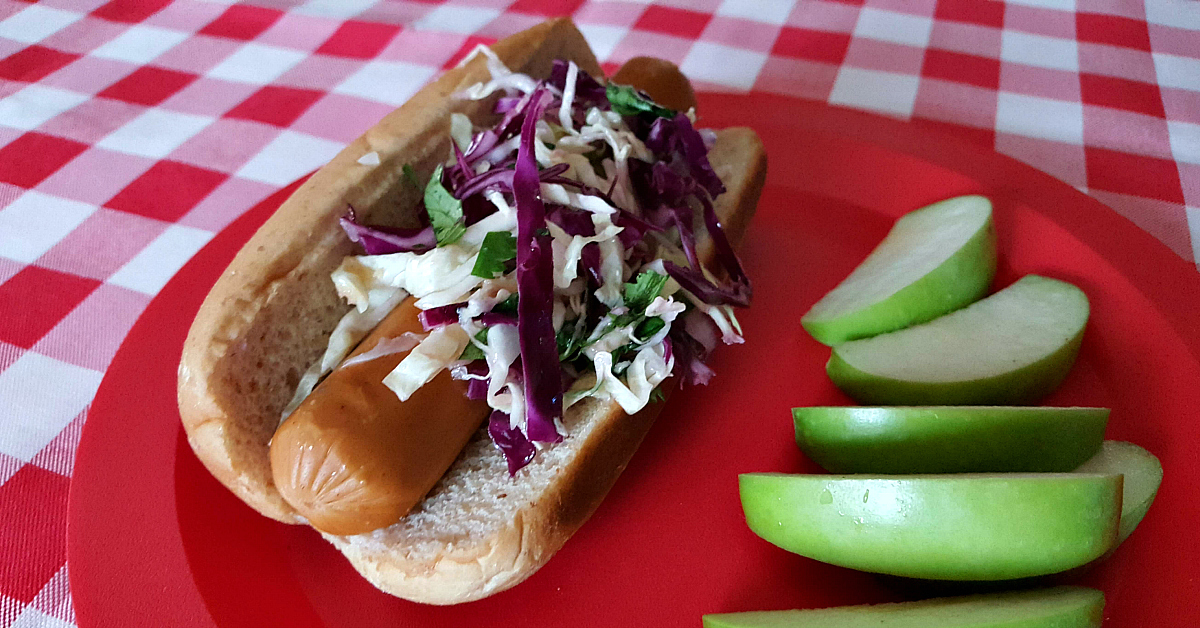 What? Vegan hot dog slaw? Yes, the coleslaw is vegan, and so are the dogs! There's no need for vegans and vegetarians to miss out on all the fun.
These are jumbo sized Smart Dogs from Lightlife, and they also make a standard sized dog. I've topped them with flavorful and crunchy slaw made from fresh veggies. The recipe only takes a few minutes to prepare, and it will make your hot dogs extra special.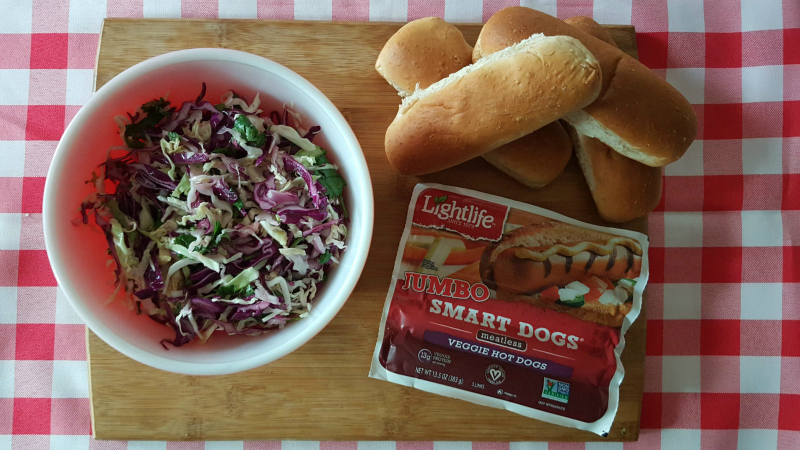 As a vegetarian, I often feel left out at cookouts, on game day and at parties, since meat it usually on the menu. I will often end up with a plate full of sides and no main dish.
This can leave me sluggish and not able to fully enjoy the day. These Jumbo Smart Dogs have 13g plant based protein, which is fantastic! This is an easy way for hosts to make sure that all of their guests are satisfied and getting a balanced meal. Also, the Smart Dogs are good, so meat eaters can enjoy them, too.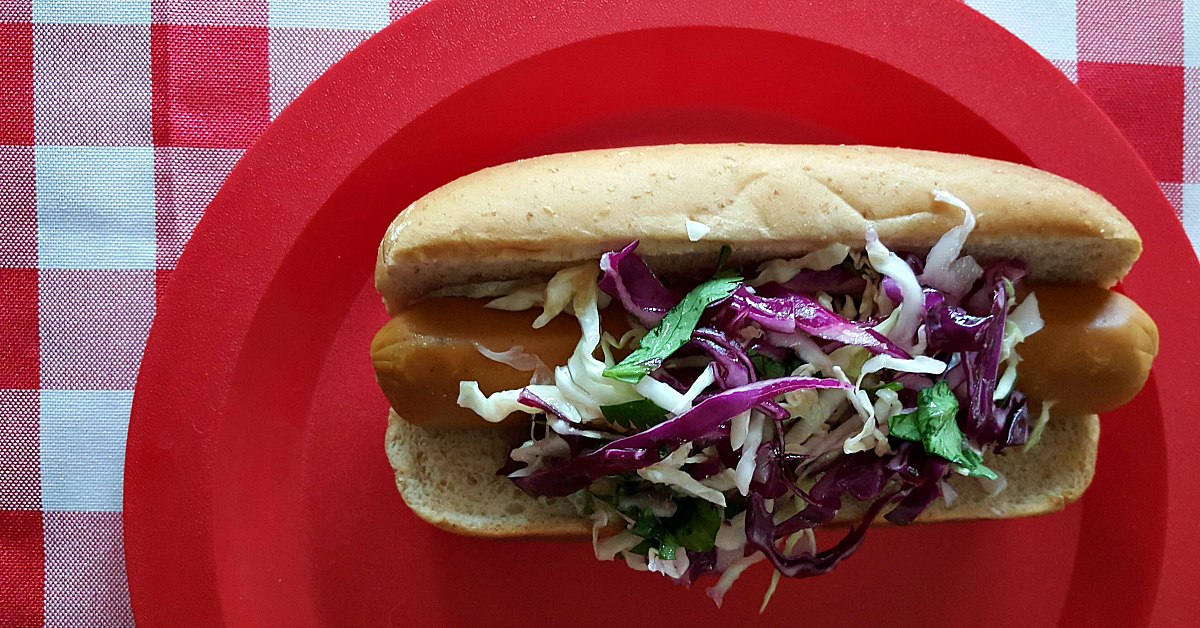 This recipe is easy to prepare and can be enjoyed by plant eaters and meat eaters. With so many people choosing meatless Monday and trying to cut back on the amount of meat they eat, it's great to have options.
And, the slaw is a delicious and beautiful way to enjoy fresh vegetables.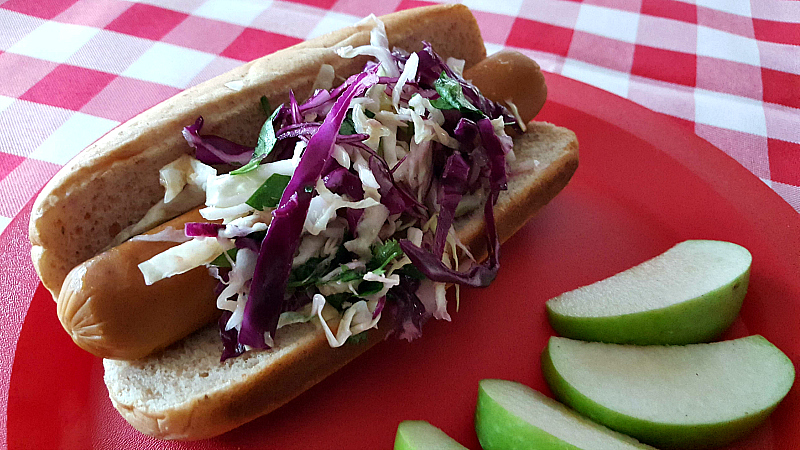 Vegan Hot Dog Slaw
Ingredients:
1 cup Green Cabbage, shredded
1 cup Red Cabbage, shredded
1/3 cup Red Onion, chopped
1/3 cup Cilantro, chopped
1 T Extra Virgin Olive Oil
1/4 cup Cider Vinegar
1/4 t Black Pepper
Instructions:
Toss all ingredients together and chill for 15+ minutes.
Serve with hot dogs.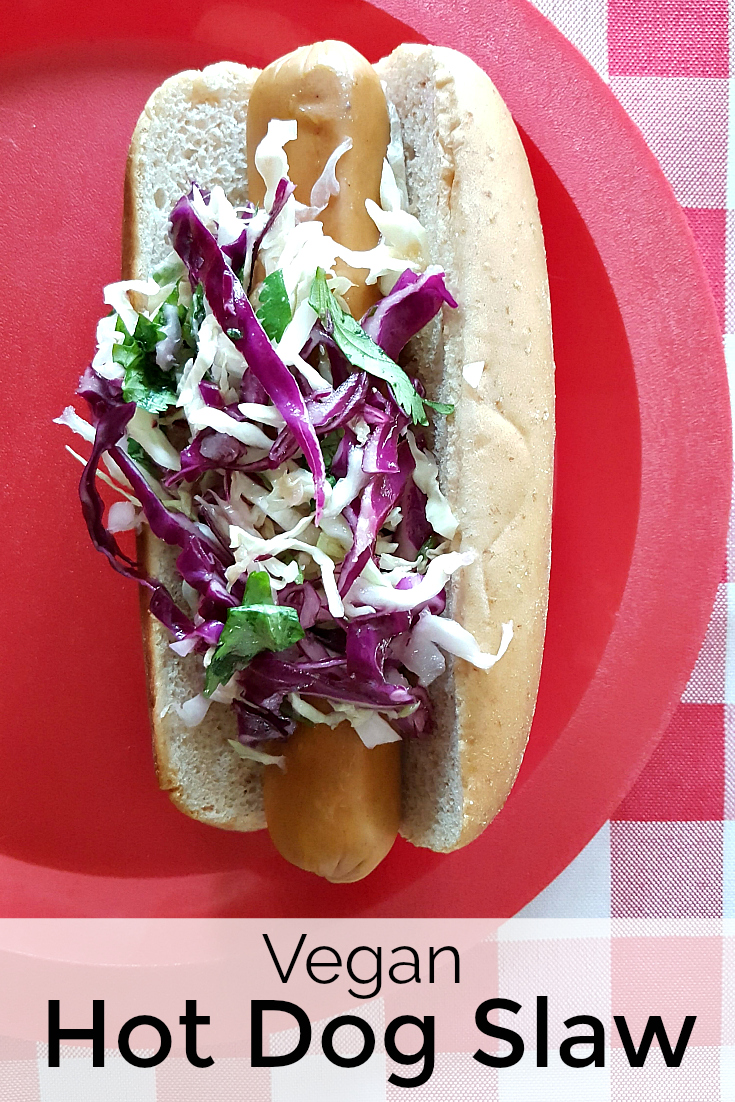 Also, check out my other recipes to inspire you in the kitchen!