It's easy to be a vegetarian at home when I'm the one doing the grocery shopping and cooking. It's not so easy to keep my diet balanced when I'm out. Sometimes my only options are to have a side of French fries and skip the entree. I typically keep a protein bar in my purse for these occasions, but didn't need it when I was at Knott's last weekend.
The Ghost Town Grill inside Knott's Berry Farm provided a fantastic vegetarian meal for me and big meaty meals for my friends.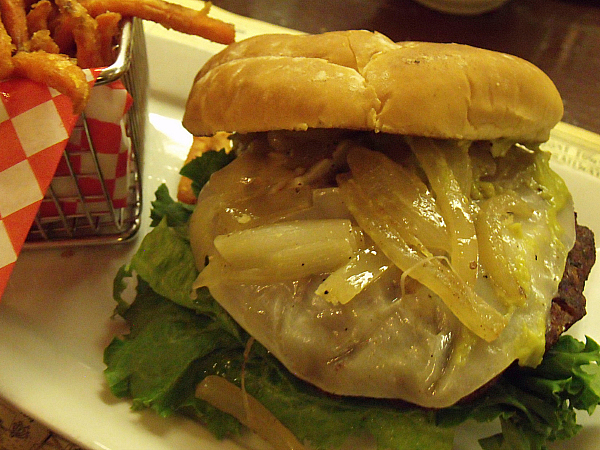 The veggie burger was large and full of flavor. It wasn't one of those thin, bland frozen patties. The texture and taste were great. It was served on a fresh bun with grilled onions and other vegetables.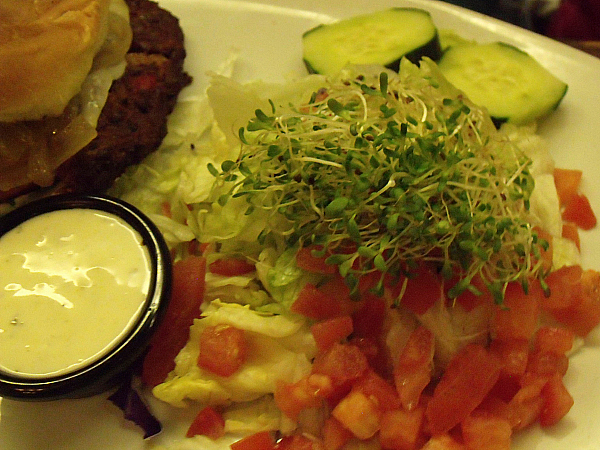 The veggie burger came with a choice of side dishes – French fries, sweet potato fries, mashed potatoes or a salad. The sweet potato fries were delicious and there were more than enough to share. The salad looked good, too. I may get that the next time I visit the restaurant.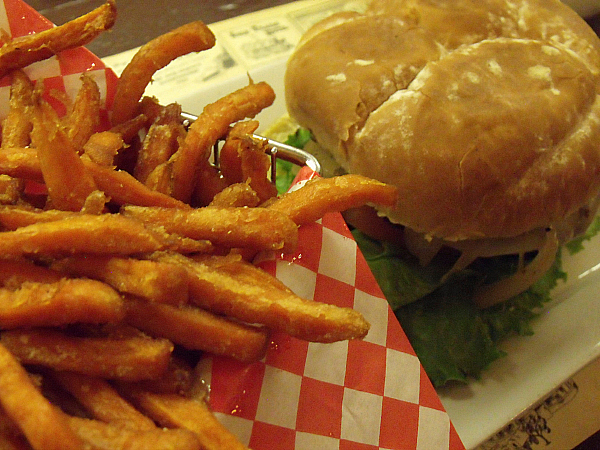 Service was excellent and the old West decor looked great. It was nice to take a relaxing break from the fun of the park to sit down and have a nice meal.
I plan to go back to Ghost Town Grill again!