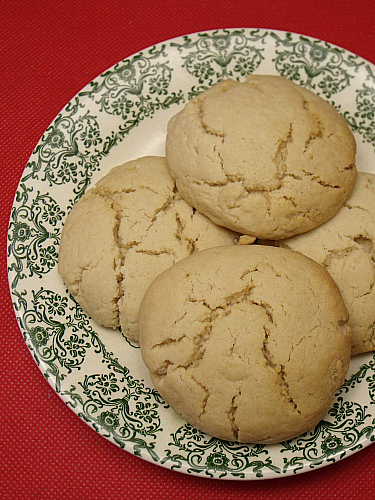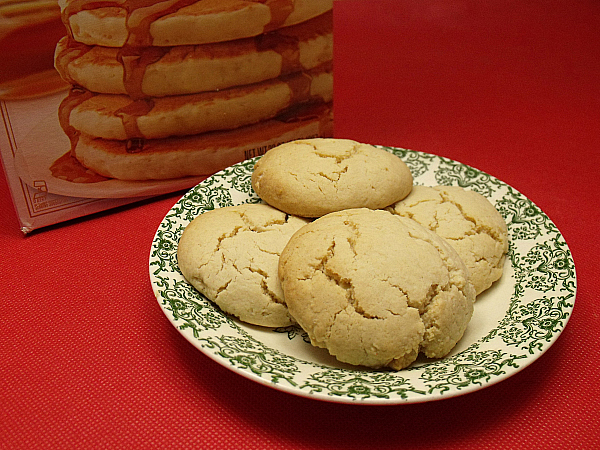 Easy 3 Ingredient Cookie Recipe
Breakfast flavors in a cookie? Yes! This simple pancake mix cookies recipe makes it possible to enjoy these classic comfort food flavors for dessert.
These Maple Syrup Pancake Mix Cookies are super easy to make and only use 3 ingredients. They only take a couple of minutes of prep time and then about 10 minutes in the oven. It's ideal for when you have kid helpers who want some instant gratification.
Just make sure you choose a 'just add water' pancake mix, instead of one that requires eggs or other add ins. Any of the popular brands will give you good results.
This is a fun recipe to make when you are short on time or when your pantry is just about bare.
Maple Syrup Pancake Mix Cookies
Ingredients:
2 cups Buttermilk "Just add water" Pancake Mix
1/2 cup Maple Syrup
1/2 cup Butter, softened
Instructions:
Pre-heat Oven to 350°
Lightly coat cookie sheet with cooking spray or use parchment paper or a non-stick baking mat
Mix all ingredients together. Form small balls with the dough and flatten as you place on the pan.
Bake for 10-12 minutes.
Serve warm or let them cool before packing them up to eat later.